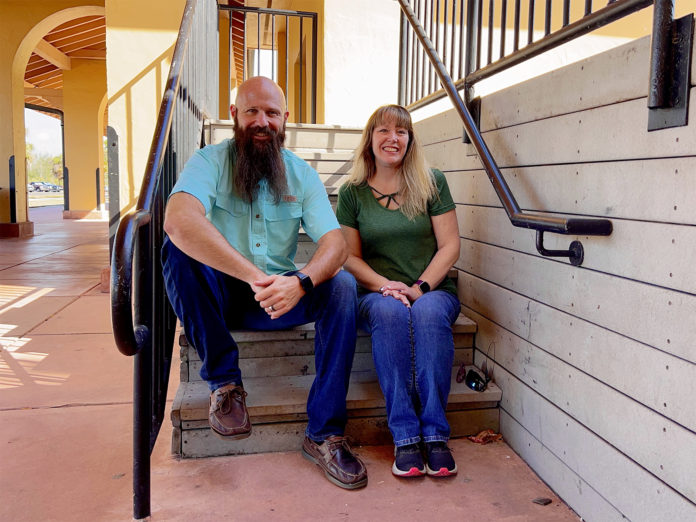 CTS Custom Trailers, a new company that specializes in building high-quality trailers for some of the most prestigious boat brands in the world, has announced two key appointments to its leadership team.
Jon Smiley and Ronnie Moran, both former executives at MYCO Trailers in Florida, have joined CTS as vice president of sales and director of operations, respectively.
Smiley has over two decades of experience in the marine industry, ranging from watersports rentals to marina management. He will be responsible for overseeing the sales and marketing strategies of CTS Custom Trailers based in Muscatine, Iowa. Smiley is working closely with the company's owner, Jason Curry, who is also a passionate performance boater and owner of an MTI V-42.
Moran has nearly 20 years of expertise in the custom boat trailer segment, having served as vice president of sales at MYCO before joining CTS Custom Trailers. She will manage the daily operations of CTS, including office administration, logistics, purchasing, and quality control.
Moran will collaborate with CTS's General Manager Lakin Curry-Thoren to ensure that CTS delivers world-class trailers that meet the highest standards of craftsmanship and customer satisfaction.
Curry, the founder and owner of CTS Custom Trailers, was excited about the new additions to the team.
"We are thrilled to have Jon and Ronnie on board," Curry said in a statement. "They are both seasoned professionals who share our vision of building world-class trailers for world-class boats. With their leadership and expertise, we are confident that CTS will become the preferred choice for boat owners who demand nothing but the best for their vessels."
CTS Custom Trailers, which was founded in 2022, is a division of Curry's Inc. that has been selling heavy-duty trucks and trailers since 1998. Curry's Iowa facility has 30,000 square feet of manufacturing space situated with nearly 60 employees. CTS Custom Trailers specializes in fully welded aluminum C-channel trailers and cradles.
The company debuted its first tilt trailer at the Desert Storm Poker Run in April. The black trailer was loaned to Arizona-based Mark Rios for his MTI 390X.