Marine Technology Inc., hosted its first owners' fun run, a three-day event in Marathon, Fla., that went so well that the manufacturer is already planning similar ones for the future.
Marine Technology Inc., which manufactures high-performance catamarans and V-bottoms in Wentzville, Mo., hosted a number of its customers in the first MTI Owner's Fun Run after the Miami International Boat Show.
"In a nutshell, after the Miami Boat Show, we got moved out and that Thursday (February 18), we took everybody and went down through the keys," said MTI Sales and Marketing Director Tim Gallagher.
He estimated that there were about 75 participants all running MTI catamarans and some of the company's newer MTI-V 42 cen-ter consoles. Boats came from around the country to attend the first-time event for the manufacturer that recently won the Union Internationale Motonautique Class 1 and Super Boat International Superboat Unlimited National and World championships in off-shore racing. Check out www.marinetechnologyinc.com.
The fun run took place at the same time as the Florida Powerboat Club's Islamorada Poker Run, but Gallagher wanted to make it clear that it was not MTI's intent to take away from that event. MTI owner Randy Scism just wanted to give his customers a chance to run their boats at a new location and have a new experience. In fact some participants split their time between the two.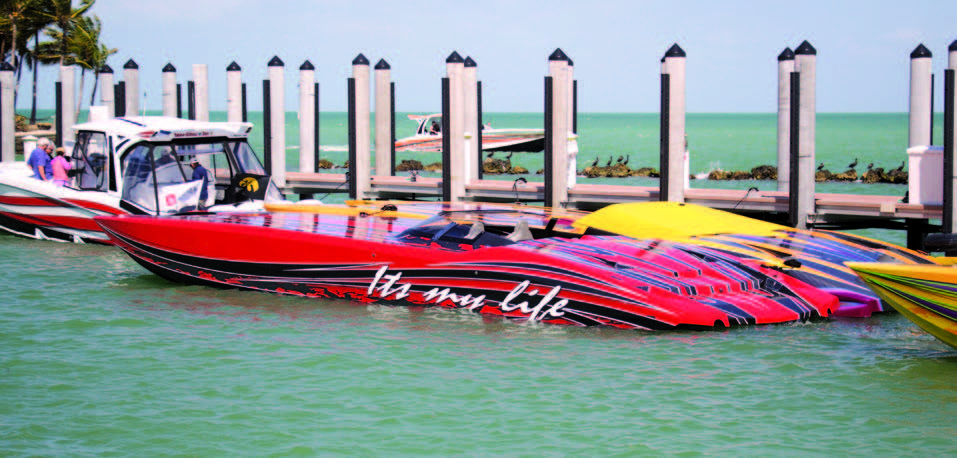 The MTI run started in Miami and the fleet headed down to the Faro Blanco Resort & Yacht Club in Marathon in the Florida Keys. The resort served as the home base for the trip and the fleet docked there Thursday night. On Friday, everybody piled into some of the MTI-V42s and headed to the Island Fish Company for lunch. That afternoon, MTI brought in a gas truck and employees spent the afternoon and evening topping off all the participants' tanks for the run to Key West on Saturday.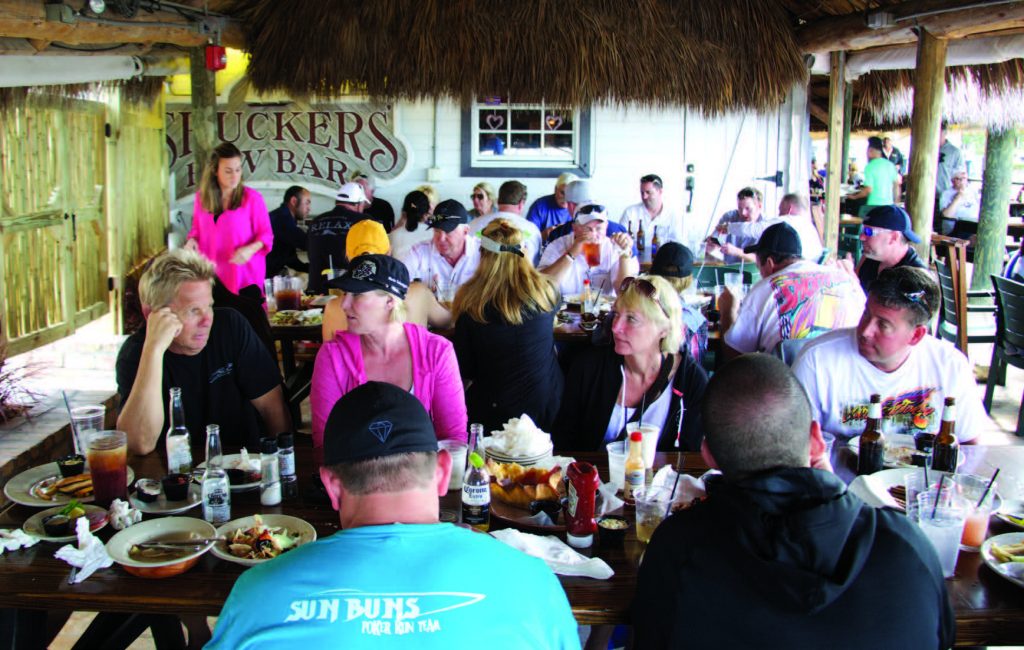 The fleet ran down to Key West in protected waters on Saturday morning and most of the fun runners spent the day relaxing in the Southern Most City in the United States, enjoying lunch at the Green Turtle Inn. At 3 p.m., the boats headed back to Faro Blanco, running through solid 4' seas. They spent the night at the resort Saturday and headed back to Miami Sunday morning.
Not surprisingly, the MTI owners hailed the fun run as a huge success. Gallagher said the company is already working on having a similar event during the week of the Lake of the Ozarks Shootout in August. Lake of the Ozarks is considered the home water for MTI so it should be a big turnout.