The 50th Anniversary Edition of Donzi 22 Classic.
Baja Inc. – the parent company of Donzi Marine, Fountain Powerboats, Baja Marine and Pro-Line – are moving steadily through 2015 with solid sales from its 50th Anniversary Donzi Classic promotion as well as strong consumer interest with its line of center consoles.
"We're doing pretty well," says Johnny Walker, president and CEO of Baja Inc. "We can't complain as we are just finishing production of the 50th anniversary Donzi Classic models, which went very well and the customers absolutely love them."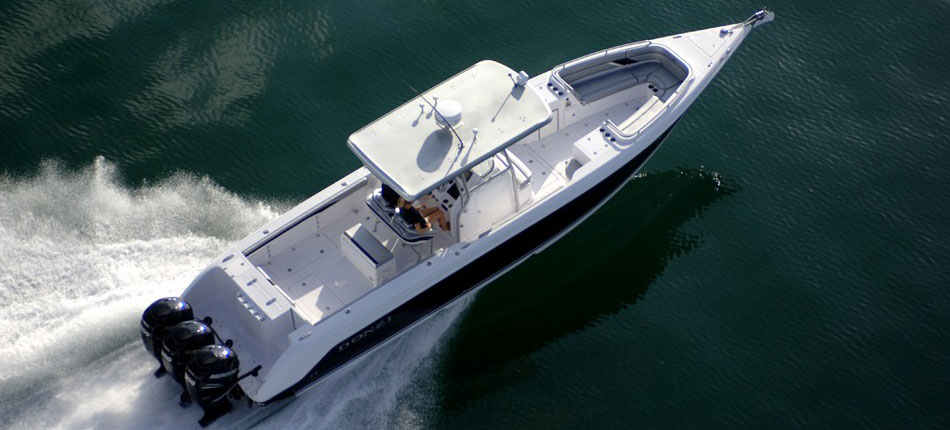 The 50th Anniversary Donzi Classic series promotion was introduced late 2014 and consisted of a 16,' an 18' and 22' Classic models. According to Walker, the company sold ten 22' Classics and two 18' Classics during the promotion.
"We're getting a lot of calls on the 38 Donzi ZFXO, the 38 LX Fountain, and 38 Center Console Fountain," said Walker. "They are the most popular models for those lines right now. We just completed a 38' Donzi Center Console that we are just shipping to a customer in Kuwait."
Walker also explained that much of its sales volume is from its Pro-line center console series of fish boats.
"We are finding there's a 50/50 mix of interest in performance center consoles versus fish boats," explained Walker. We are also finding that a lot of people are not buying a 200 hp outboard to do 40 mph as much anymore with the Pro-lines. They rather choose heavier horsepower. A 23' Pro-line with a 300 hp Mercury Verado or a 300 hp Suzuki can run about 50 to 60 mph. There seems to be a different mind set with the consumer as they are now buying what they want and they like to go fast."
For more details visit: