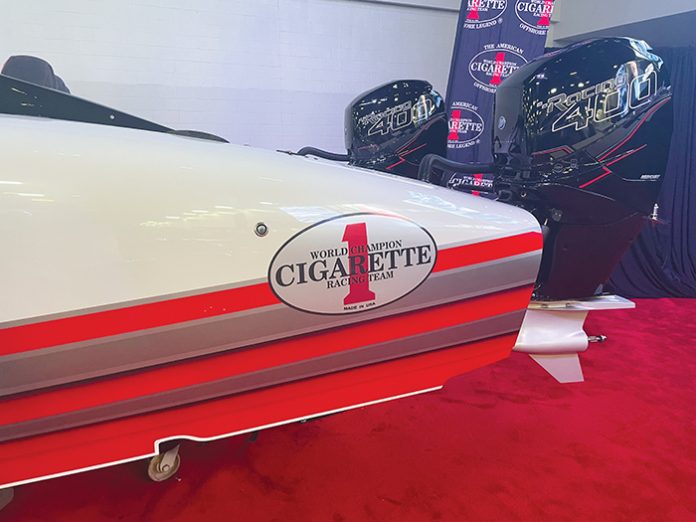 After announcing the acquisition at the Miami International Boat Show in February, Cigarette Racing Team and Doug Wright Designs have walked away from the potential tie up.
The acquisition was scheduled to close in late March but both companies mutually agreed to not move forward, said Doug Wright Sr., who owns Melbourne, Fla., company with his son. Since then, Doug Wright Designs has reportedly sold a partial stake to investors.
For Cigarette Racing, there's no hard feelings as company owner John H. Ruiz said Cigarette will design its own catamaran.
"It was fine with us, we have a great relationship with them anyways," Ruiz said. "No hard feelings at all. Ultimately after looking at the entire spectrum of what was going on, I felt it was better for us to design our own catamaran."