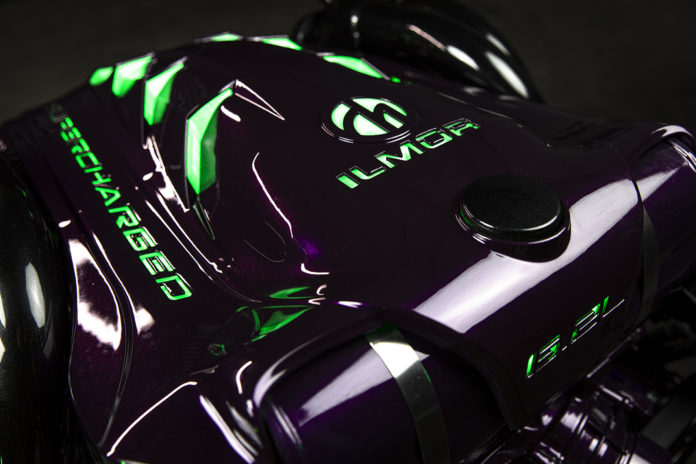 Ilmor Marine hopes to jumpstart the sterndrive market for high-performance boats with the introduction of a new 630-horsepower engine at the Desert Storm Poker Run in late April.
The new supercharged, 6.2-liter LT4 engine was introduced to the MasterCraft line about 18 months ago and is a partnership between Ilmor Marine and GM Marine.
"We knew that there was a need for this in the performance industry, so we developed it over the last 18 months," said Oliver Ray, senior manager of business development for Ilmor Marine. "One of the big things that we wanted to change in this industry is being able to bring something that's got 630 horsepower, 665-foot pounds of torque, with a three-year factory backed warranty. That is unheard of in the performance space, especially in the inboard application."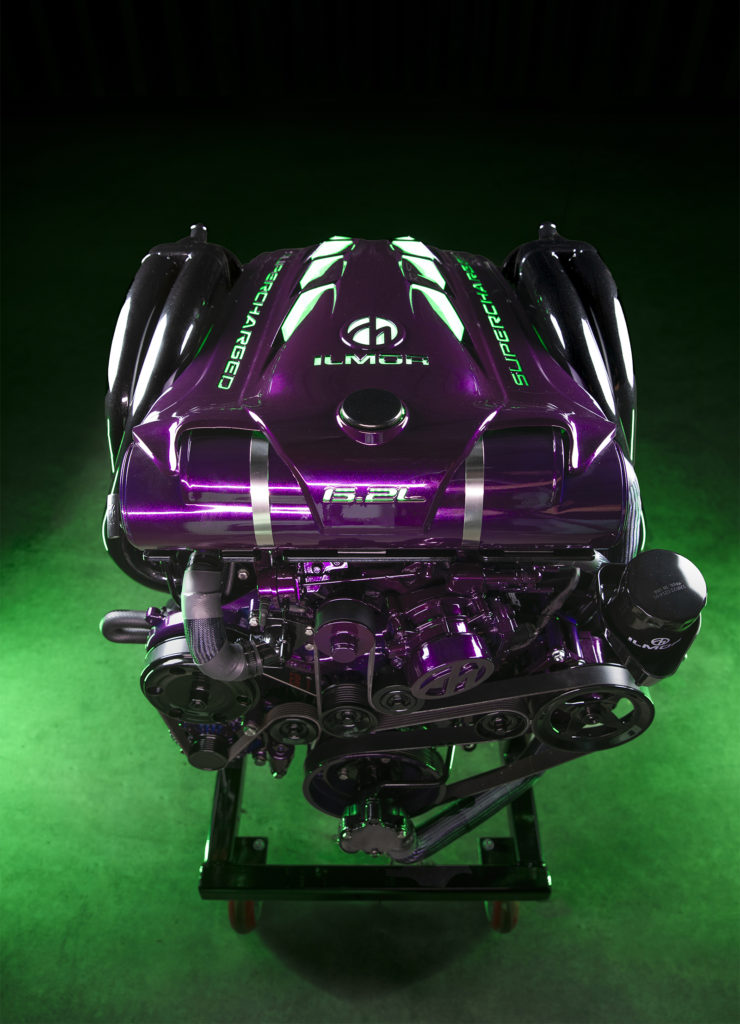 The new 630-horsepower model joins Ilmor Marine's 570-horsepower small-block engine as the two models in its high-performance series.
Taking the 630-hp engine for a tow boat and turning it into a high-performance machine required Ilmor to replace cooling systems, move the supercharged location and lean to CMI Exhaust to create an open exhaust. Ilmor includes custom colors in the pricing.
Ray said engineers redesigned the engine with serviceability in mind. The fuel pump has a cooler integrated into the pump and the oil filter and oil reservoir are mounted high on the engine.
"One of the big things that we wanted to look at when we were coming back into this performance space was serviceability and what the customer is looking for," Ray said.
The new engine can be mated to drives from either Teague Custom Marine or IMCO Marine. Full production is expected in summer 2023, Ray said.
While outboards continue to dominate the high-performance side, Ray feels there is still a market for stern drives. Ilmor Marine has more than 40,000 engines out in the field from the tow-boat market to high performance.
"Outboards are definitely popular but there's still the need to want and desire to have something cool, something different," Ray said.
Look for the complete story in the May issue of Poker Runs America