John Buyers

 

reflects on his remarkable journey.
It's a calm Saturday morning on a quiet street in Williamsville, N.Y. Typical for a Buffalo suburb in the summer, birds are chirping, people are riding bikes and enjoying their morning coffee. The quaint atmosphere is interrupted by the cold start and subsequent rolling growl of a Sterling Performance Whipple Charged 572 CI V8 engine, producing all of 940 horsepower, accompanied by an enthusiastic "Sounds good!" 
Almost an annual ritual, John Buyers has been disturbing his neighbors with test starting of loud boat engines for nearly 50 years. A legend in the Western New York boating community, Buyers' milestones include founding WNYOPA, making lifetime friends through boating and at times, captaining the fastest boat in the Buffalo area.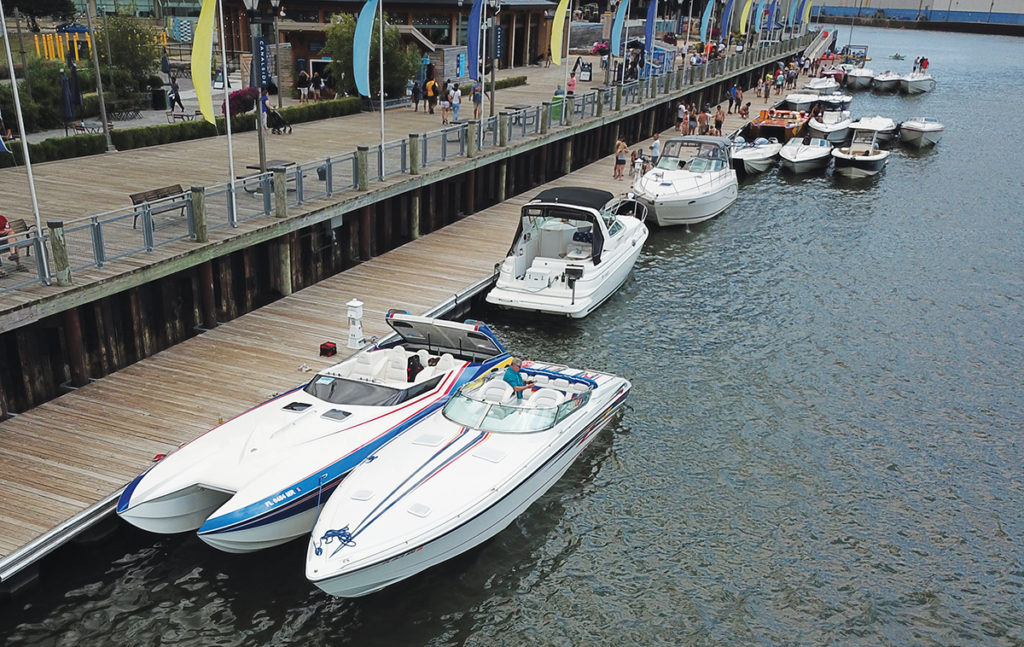 It all started in 1958 with a 14' Century that John upgraded from a 30-hp outboard to 45 hp. The theme of making modifications to increase performance continues today at 80 years old on his current boat: 36' Skater with the Sterling Performance motors. Boating, like life, can provide many lessons and challenges on the water that can be used as opportunities to make improvements. John has lived his personal and professional life by this philosophy and encourages friends, colleagues, mentoree's and readers to do the same.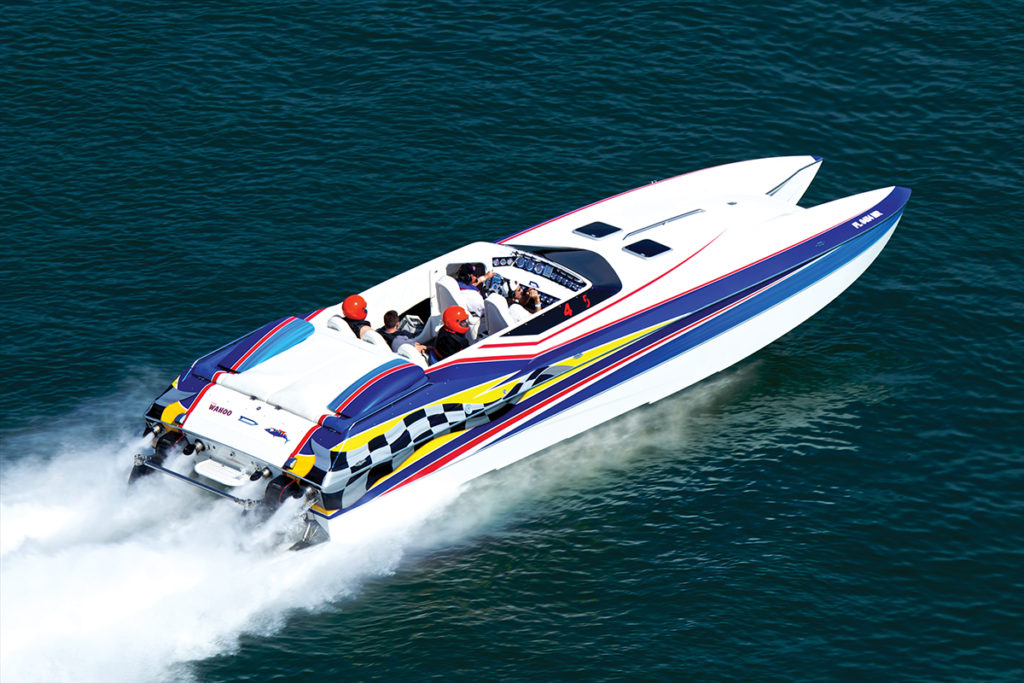 A Buffalo, N.Y., native, Buyers grew up spending time with family/friends, working and going to school. The oldest of four, John reached the driving age in 1959, the beginning of the golden era for muscle cars and American Graffiti-style culture. It was love at first between John and loud, smelly, powerful engines. Wrenching and tinkering became one of his most popular pastimes.
John's interest in boating started in the 1950s at a summer camp on Lake Winnipesaukee in New Hampshire water skiing behind a 14-foot boat with a 25-hp outboard. The biggest thrills were speed boat rides in a 27-foot Chris-Craft, but only if that camper won an event. This led to a lifetime of powerboat adventures and meeting other enthusiastic boaters.
"A friend in high school had a high-performance car and we all thought he was cool," he said. "We all went to the dragstrip together and that's what kindled my interest in performance motors and engineering."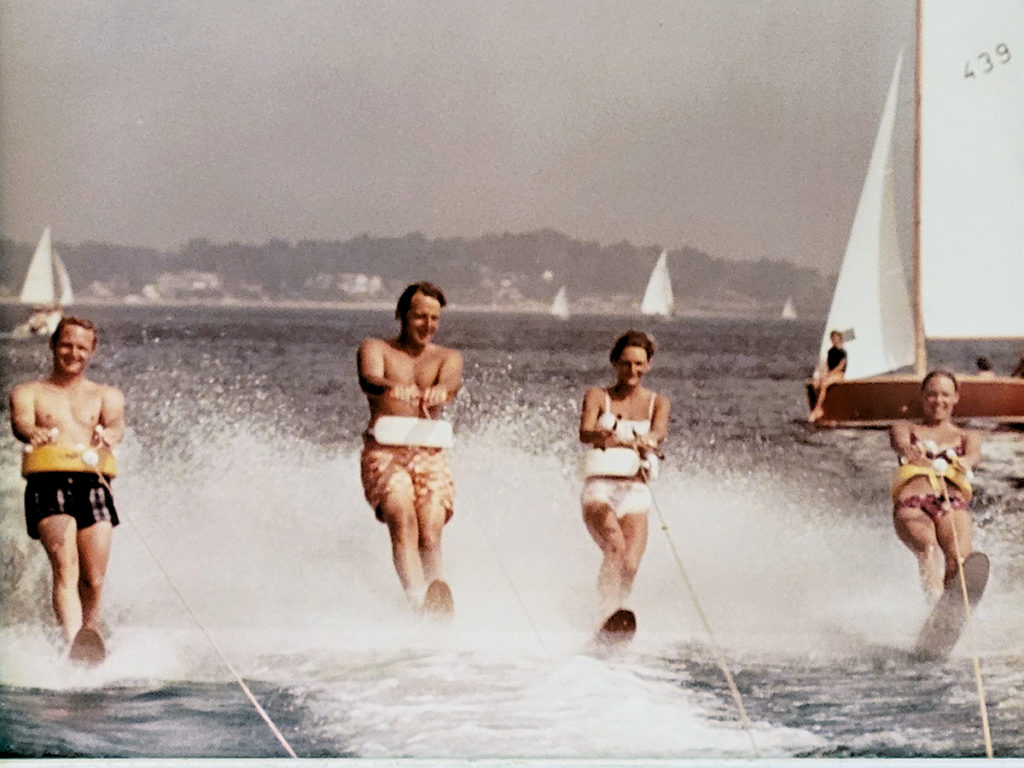 While attending college at Clarkson University, John met Marianne, attending nearby Potsdam State University, who would become his wife a few years later. After graduating college with a bachelor's in engineering and management, he went to work for General Motors, Rochester Products Division in Rochester.  
His interest in high performance continued with drag racing tuning a 1958 Impala, then a 1968 Impala with a 396 big-block engine and a 1970 Oldsmobile 442. "I had the engineering background and used my experience gained in test engineering from working at General Motors to figure out how to optimize performance," he said.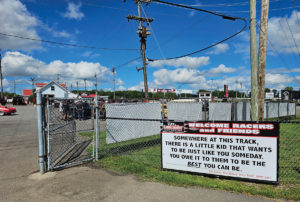 In the 1970s, Buyers was one of three main committee members involved in planning the Around Grand Island Marathon in the Niagara River.  Then in 1984 this group transitioned into founding the Western New York Powerboat Club with 16 members. This club is still active today and was a steppingstone to the offshore racers from the Western New York area. The classes started the course in reverse order to their speed so that contestants were generally being overtaken or passing most other participants.
"When the insurance companies came in, and the government got to a point where they didn't want a bunch of yahoos running around the river on a Saturday or Sunday afternoon. Permits and insurance became very difficult to get," Buyers said. 
Key West Fanatic
The same founding group started going to Key West, Fla., in 1984 for the World Offshore Championships and fell in love with the whole atmosphere. Much of the group still goes today with Buyers not missing a race unless it was canceled by Mother Nature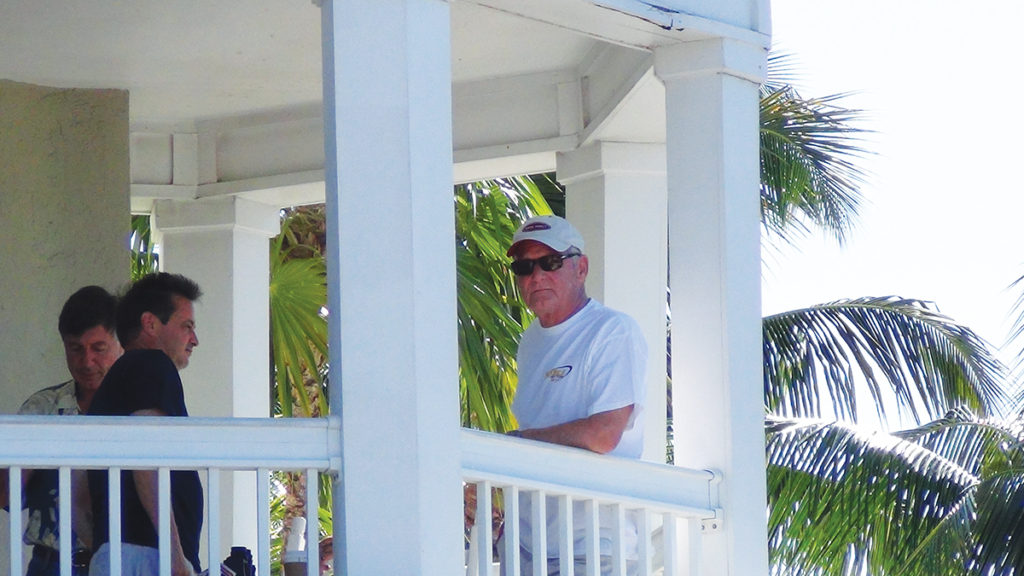 It was everything he thought while watching the World Championships on ESPN during a usually cold winter in Buffalo
"We went down there and sort of in took the whole thing and I thought, 'This is powerboat heaven,'" Buyers said. "Look at the water conditions, look at the people, look at the boats and look at the helicopters. It was cool."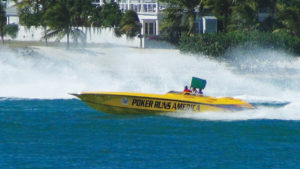 Now three generations of family watch the races from the hotel balcony in Key West's Mallory Square. The Buyers are joined by 25 to 50 people from Western New York to check out the November races and the boats from the Florida Powerboat Club Key West Poker Runs.
Marianne, John's wife of 59 years who passed away in 2022, was a fixture by his side at the Key West races. Marianne not only liked the races, she supported the local businesses and restaurants.
"My wife loved it down there. She enjoyed wearing her summer clothes in November, walking up and down Duval Street being with her friends," John said. "We'd always take a group with us and some years there were 50 people from Western New York."
Building the Family Business
After working for General Motors for a few years, Buyers was asked to join the family business, County Line Stone Co. The company mines limestone and the crushed rock is used for everything from foundations to blacktop production. 
John said when he joined the family business as the plant manager, he and his brother Bruce had a deal with his father to mechanize more of the production.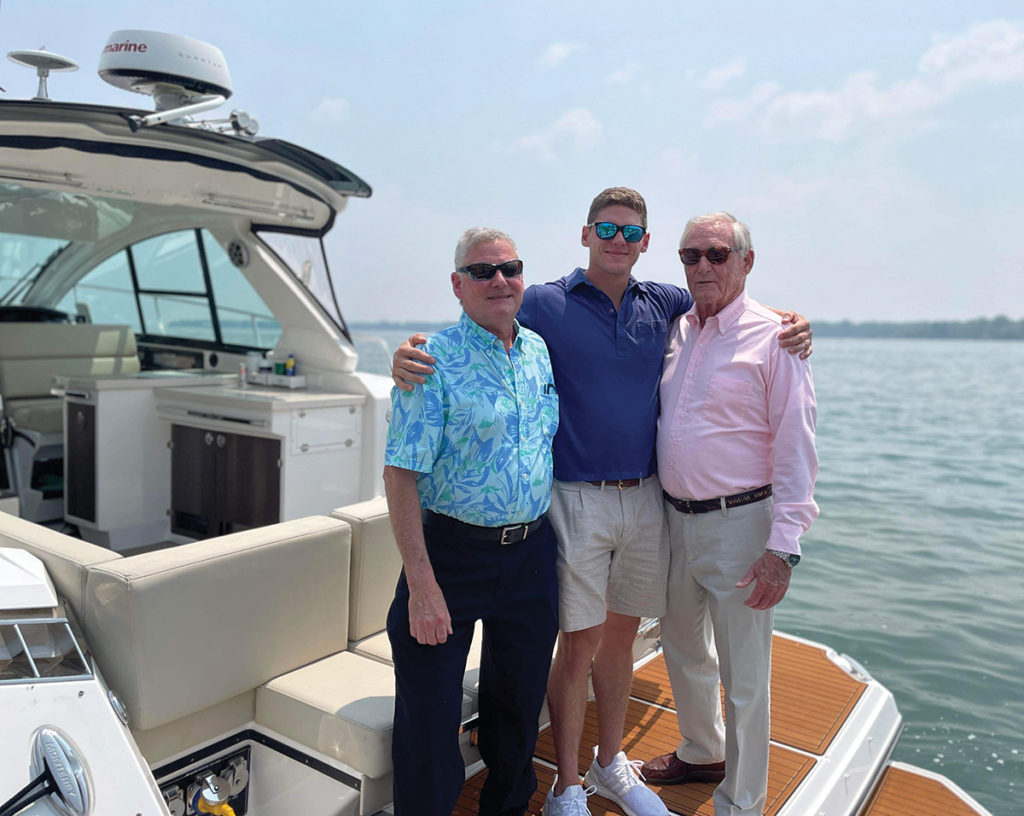 "I got a vast amount of information from manufacturing at the largest corporation in the world at the time, which was GM.," Buyers said. "The place that he was running was kind of a backwoods-type thing with a lot of junk equipment. There was no way that I couldn't improve it unless I wasn't allowed to."
Buyers grew County Line Stone from a mom-and-pop operation to one of the three largest suppliers in Western New York. While John is still involved with County Line Stone, Michael serves as the company's vice president of production. With Michael's son Matthew joining County Line Stone, the Buyers now have a fourth generation in the family business. 
"We grew because of the education, our background, our experience and the inspiration that I got from my parents as far as work hard," Buyers said. "It's a meritocracy. If you're good, you'll get ahead." 
Lifelong Boat Owner
Buyers' first boat was a 14-foot Century with a 45-hp Mercury, which he acknowledges was overpowered. After college and working at General Motors, he purchased a 14-foot Arkansas Traveler with a 115-hp Mercury outboard. Buyers then followed that with a 1973 15-foot Sea Ray with a Modified 302 alpha drive followed by an 18-foot Formula with a turbocharged 351. He admits all the boats were overpowered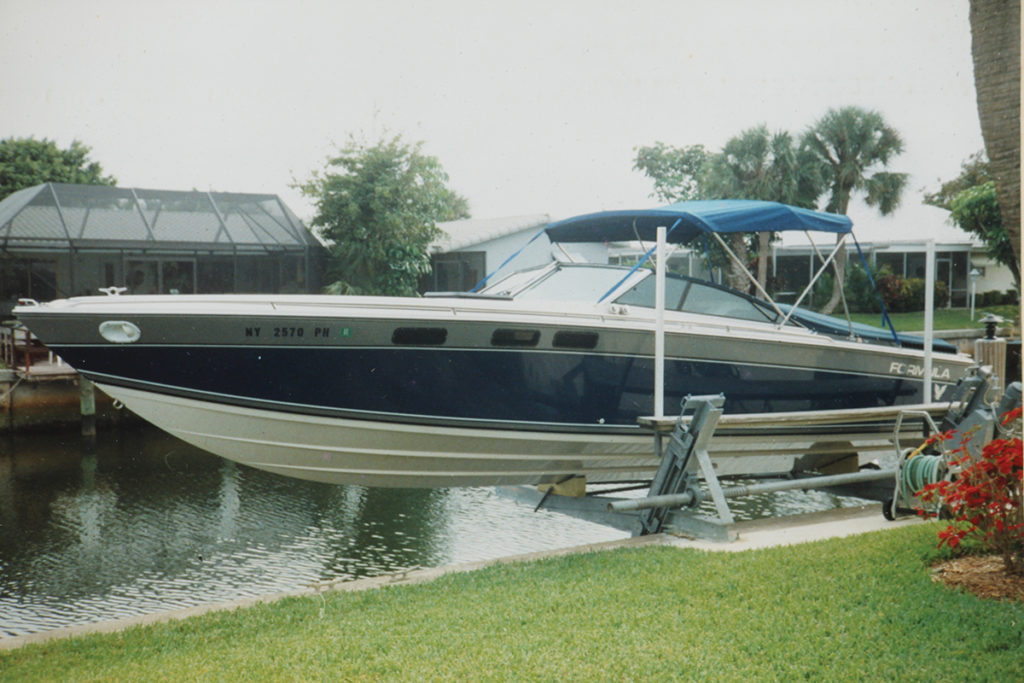 "It was a riot owning these sleepers, but a little scarry at the same time," John said. 
A 1979 Martini with a turbocharged 454 followed and was the last of the single-engine speed boats. A 27 Magnum led to a 38 Cigarette Top Gun with B&M supercharged 454s.
"Blowing a TRS drive in the rain during a Thousand Island Poker Run in the Cigarette is something I will never forget," he said.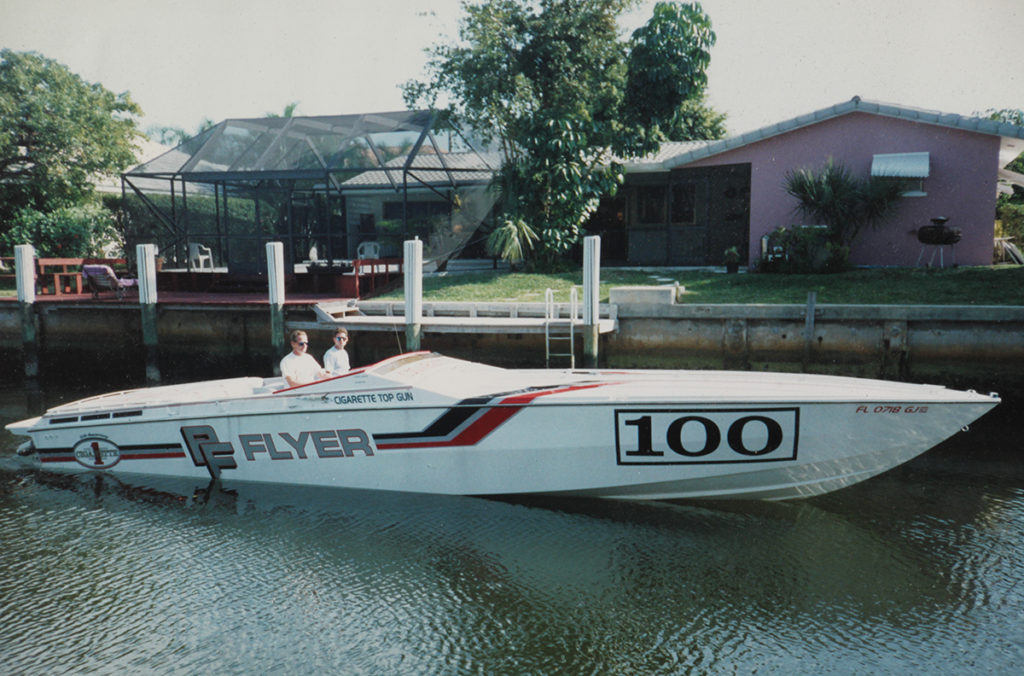 Splitting seasons between New York and Florida created another challenge of hauling twice a year. This was rectified when John ordered a Formula 382 FAS3Tech with 525s in 2003. This boat participated in many South Florida poker runs. 
In 1999, Buyers briefly owned a 28 Skater with 300-hp outboards. "Great boat but too scary," he said. "Few people would go for a second ride."

Next came the 36 Skater Team Yahoo with 500s just after it was named Powerboat of the Year by Powerboat magazine. After blowing a few Bravo drives, it was time to go all in with a 2004 36 Skater with Mercury No. 6 drives and Sterling 572s with Whipple Quad Rotors. It still runs in events in Buffalo, with John's family and friends.
The Skater can be seen doing flybys in the waters around Buffalo. In a recent video someone said, at the end of a run, seeing a 200-foot rooster tail at 5,500 rpm; "Only in America!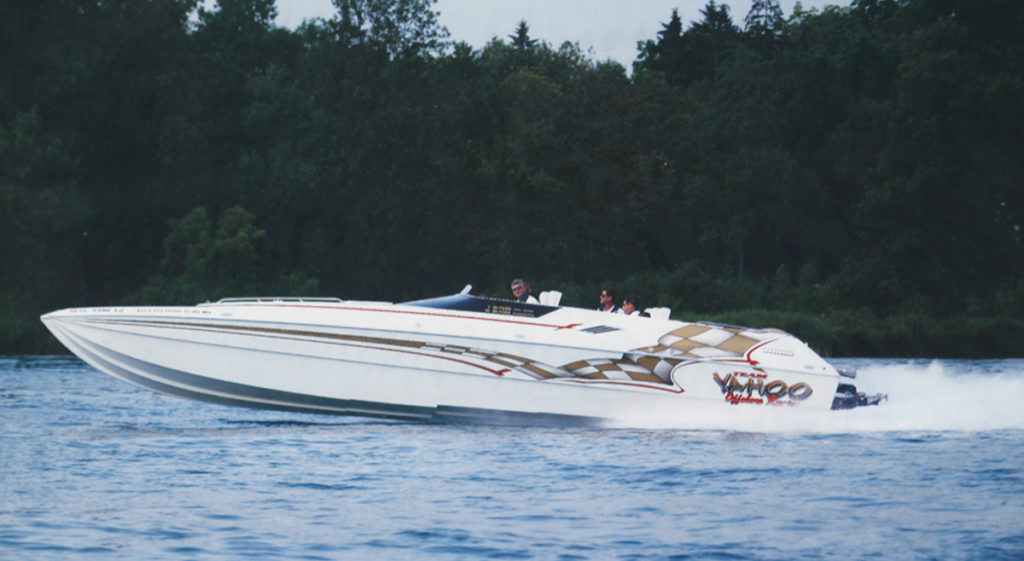 "He was all about the performance so he would shop for different boats," said his son Michael. "(John) would get the next bigger size boat, put some more horsepower in it and see if we can go 10 mph faster with the last boat." 
While John's cousin raced hydroplanes and got him involved with boating organizations early in life, ohn determined boat racing was too dangerous and expensive but exciting to be around the characters who loved it.
"I didn't think the goals of going out there for half an hour, an hour and running some of these courses had any balance in my life as far as sanity," he said. '"I would walk through the pits the next day and see all this destruction and realize these people are in a whole different realm than I'm interested in." 
Hockey Coach
John has always been a competitor. In the cold Buffalo winters, he began playing hockey in his teens. There were only two indoor rinks in the area, so ice time was difficult. 
In college he started playing league hockey and continued playing organized hockey until he was 63 in Florida and New York. His son, Mike, began playing at 8 years old and some parents were complaining that the coaching needed help. 
"The parents were bemoaning the fact the coach wasn't very good to which I said, 'If we're better than he is, we should be out there,'" said Buyers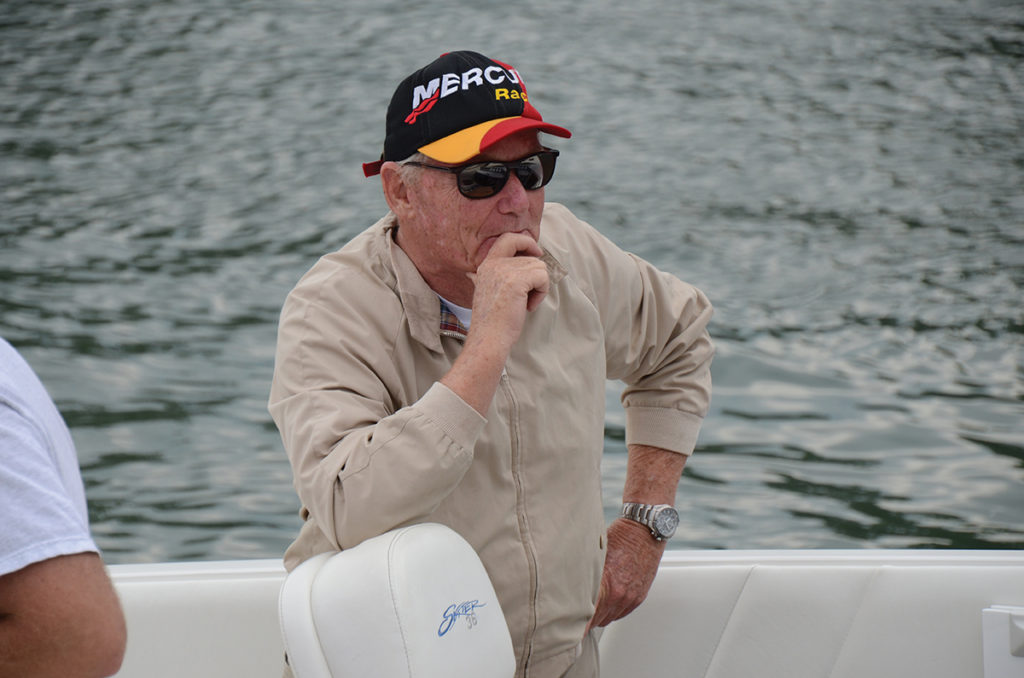 John stepped up as an assistant and later as head coach for the next 15 years. As he always did, he studied the game as an engineer and statistician, even achieving an undefeated league record in 1980 in the U16AA league. 
He retired after serving as an assistant coach with the New York Trojans in the Junior A league with former Buffalo Sabres player Jim Lorentz serving as the head coach. Buyers and his wife bought a winter home in Boca Raton Florida, to extend their boating adventures.
Buyers' son Michael called his father "one of the best coaches" he ever had and emulated him when he was coaching junior hockey. 
"I coached my team very similar to the way (Dad) did," Michael said. "I got all the cuts. I took everybody that showed up for the tryouts because I was non-tournament bound and improved their game."
Giving Back

 
Achieving success is a very satisfying life goal. Giving back has always been where he shines; running boating events, hockey teams, businesses, gifting college scholarships, investing in school hockey rinks are some of his new goals. 
Mentoring, teaching, and coaching are his most important attributes. Lately, Buyers is trying to promote blending engineering and management into four-year college degree programs.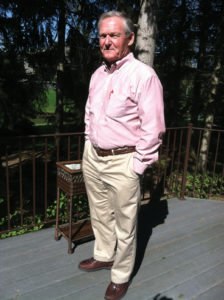 "Success usually requires multiple disciplines where everything comes together," he said. "This is how leadership is formed."
One of his biggest donations was to his college alma mater's hockey rink, which is an NCAA Division 1 program. 
"My fraternity brothers were considered troublemakers and recently lost their franchise.  I led our fraternity alumni to name the new arena atrium for our brothers to honor our 100 years and help the schools hockey program," Buyers said.
"Boating is as much about the people as it is about the boats themselves," he said. "People with similar interests will congregate together. Over time boating has been a great way to make lifelong friends, this includes racing, poker runs and beach and restaurant parties."