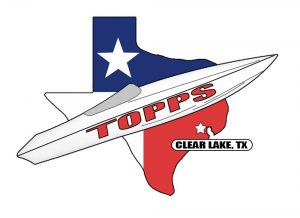 Doug and Caroyln Comrie are well-known for their philanthropy and fundraising efforts in the battle against cancer with their Comrie Cancer Foundation. They also happen to be performance boaters and were recently ordering a new MTI performance boat when they asked Tim Gallagher, MTI's sales and marketing manager, who they could contact in the Houston, Texas, area to donate funds and support directly to the areas that need it the most.
Without hesitating, Gallagher knew who to contact, Paul Robinson, who is nationally known for putting on the Texas Outlaw Challenge poker run and associated events. Robinson lives in Dickinson, Texas, one of the areas hit hardest by Hurricane Harvey and its record-setting rains. "My house is a total loss and I lost three vehicles," Robinson said. "However, there are so many families who have it worse than me."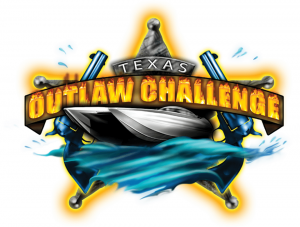 From his temporary home at a FEMA hotel, Robinson has been working with his friends at the Texas Offshore Performance Powerboat Squadron (TOPPS), which was already actively involved with many of the water rescues that were taking place. Additionally, organizers and participants from the Tickfaw 200 Poker Run brought down the high-water vehicles that were purchased with proceeds from the run to help with rescues in Beaumont, Texas.
Robinson is a past president of TOPPS and he contacted the organization to assist with expediting the proper non-profit distribution channels to assist with expediting the $50,000 donated by the Comries where it needed to go to do the most good.
Initially, the Comries wanted to remain anonymous, but Robinson asked if he could recognize their generosity publicly. "They said that if a short story would inspire others and allow them to donate, they would let me give out their name," said Robinson. "People need to have the opportunity. Our path is direct to the hand."
To make it easier for people from around the country to donate, there is a Paypal donation address:
https://www.paypal.com/cgi-bin/webscr?cmd=_s-xclick&hosted_button_id=K8AG677GKMSXC
100% of all proceeds will be utilized for rescue, shelter, and recovery efforts.
Robinson continued, "The marine groups and sheriff's groups are running low on resources. Our community organizations are all feeding people and bringing them clothing. Many families will not be able to have Christmas here this year, so why wait? We're taking are of the kids now and bringing them toys while they are struggling to exist in shelters."