With an entire hall dedicated to performance boats and a solid number of exhibitors, the 2018 LA Boat Show at the Pomona Fairplex received strong reviews from the go-fast crowd. The show was held at the famous dragstrip January 18-21.
"It was better than last year, more organized and I think they grew some," said longtime performance-boat journalist and publicist Bob Brown, who owns Media Direction. "People who were interested in performance spent 80 percent of their time in Building 5."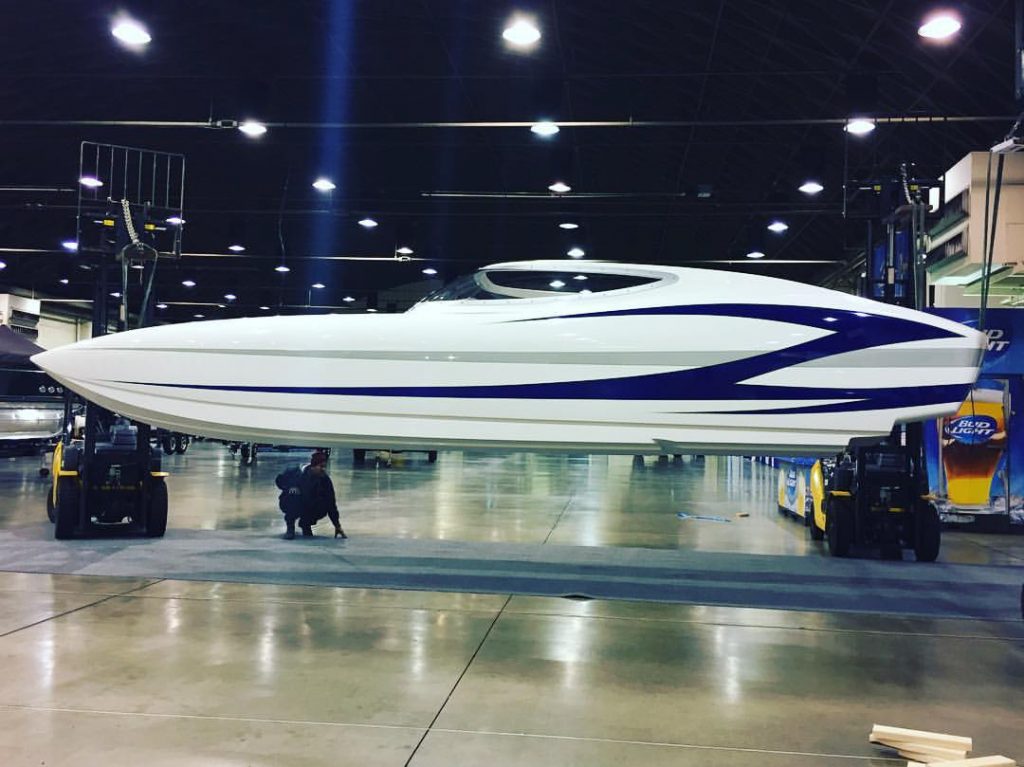 The way the show was laid out, the various buildings were dedicated to specific types of boats or interests. With all the performance-boat manufacturers in Building 5, they knew that people who entered that building were serious about their style of boat. Companies on display included Adrenaline, CP Performance, Nordic, which now owns Hallett Boats, Howard Custom Boats, DCB Racing, RPM Powerboats, Shockwave Boats and Eliminator.
Eliminator may have had the best show of all the exhibitors in terms of sales with five boats sold on Saturday alone. The company also reportedly has about 15 boats in backlog. "For what we had to work with, it all worked out well," said Eliminator Boats president Bob Leach.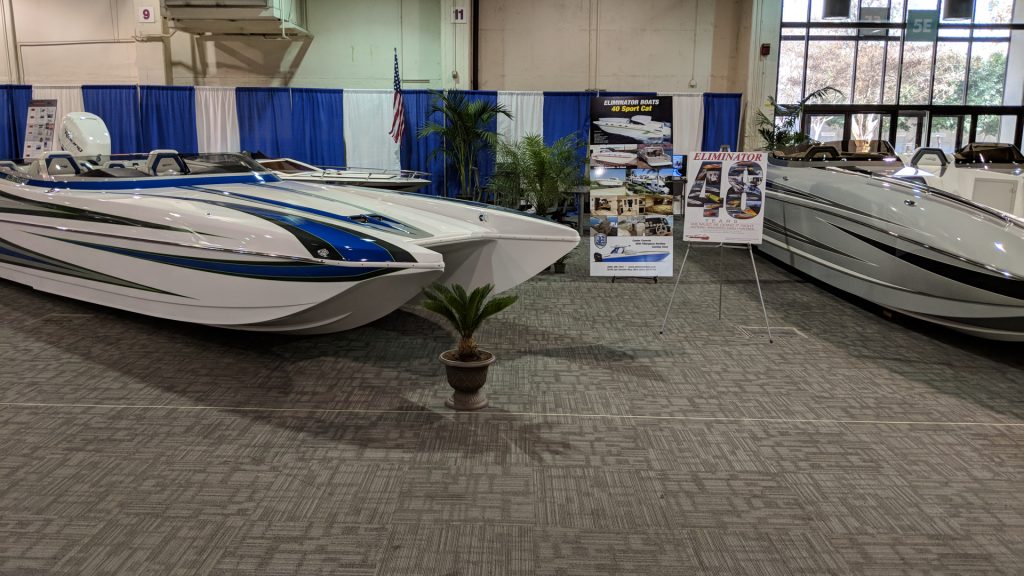 The popular California manufacturer sold three of its 28' Fun Deck model, which is a performance deck boat with stern drive power and two outboard-powered Speedsters, one 27-footer and a 28' version. Both had twin Mercury Racing Verado 400R outboards clamped to the transom.
Mike Livorsi, president of Livorsi Marine, made a brief visit to the LA Boat show, primarily to see his new 26' RPM Powerboats catamaran, Gauge This. Powered by twin Mercury Racing 300 XS outboards, the boat is being rigged by Dan MacNamara and his crew at Team Archer Marine in Costa Mesa, Calif. Joe Malich, owner of Boat Shop Northwest in Gig Harbor, Wash., recently purchased RPM and will be building the boats going forward.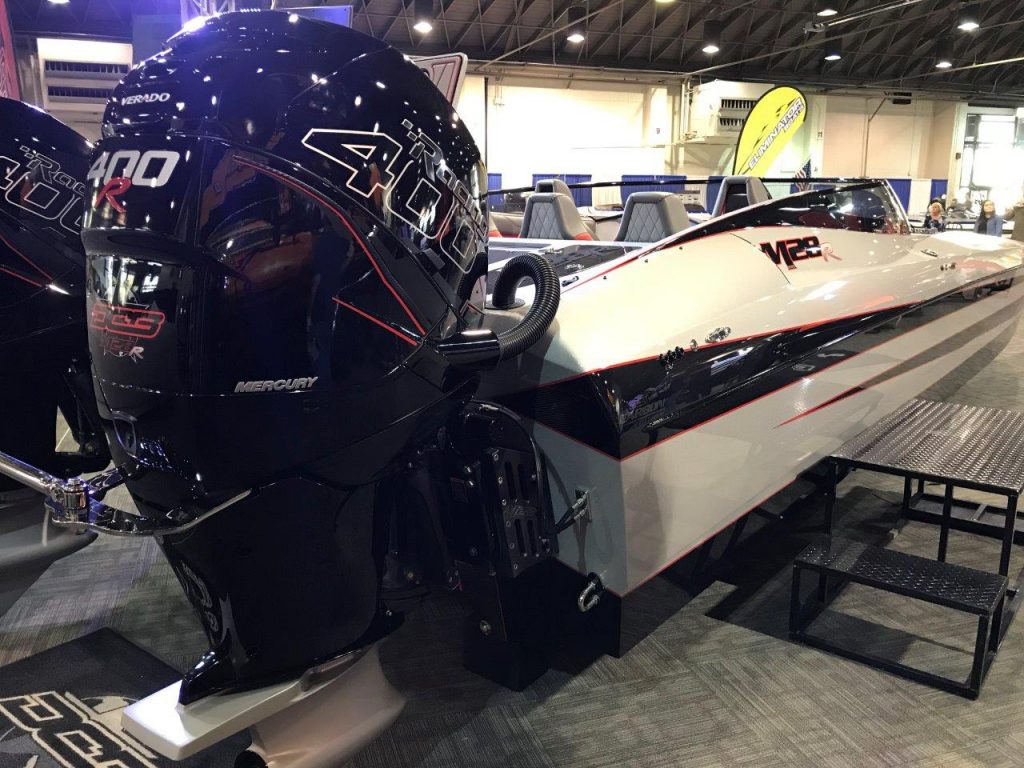 One of the most eye-catching displays at the 2018 LA Boat Show belonged to DCB Racing. "It's a great local venue for us to showcase our latest and greatest builds," said company president Jeff Johnston. The manufacturer's exhibit included a new M28R with twin Mercury Verado 400Rs, an M31 with the first Mercury Racing 860 stern drives installed and displayed on the West Coast, an M35 with twin Merc Racing 1350s and an M44 with twin Mercury Racing 1550s. DCB Racing took an order for a new M31 with a pair of Mercury Racing 860s and M6 drives and the company is out about 12 months on delivery.
"Overall the show was a great success for us, lots of customer traffic and great feedback on some new options and features that are being offered in our new deliveries," said Johnston.