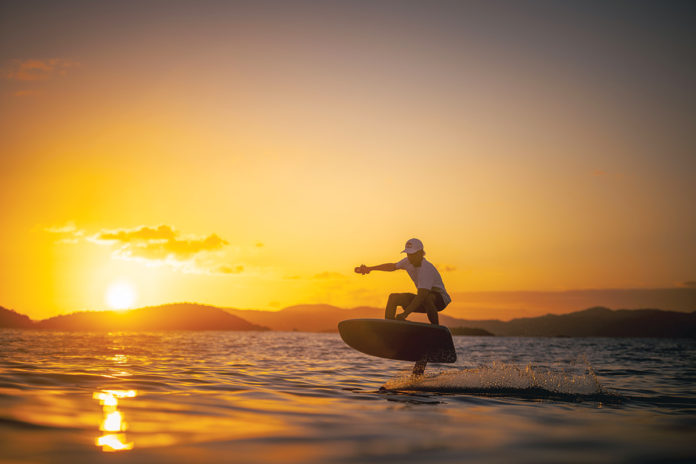 There is a good reason why electric hydrofoils are gaining popularity with families. It's because eFoils are fun to ride. Lift Foils released the LIFT4 that delivers greater power and more time on the water before recharging.
The LIFT4 is the most customizable eFoil in the company's lineup thanks to new color options, new hardware and a new lineup of wings. The LIFT4 is reportedly the quietest model since Lift Foils started designing its electric hydrofoils seven years ago.
Lift Foils Founder and CEO Nick Leason said they took the feedback from the company's 15,000 riders, focusing on improving the battery technology. Developed in-house by the company's engineers, the new Gen4 batteries have a new battery management system that optimizes and extends the lifespan of the battery.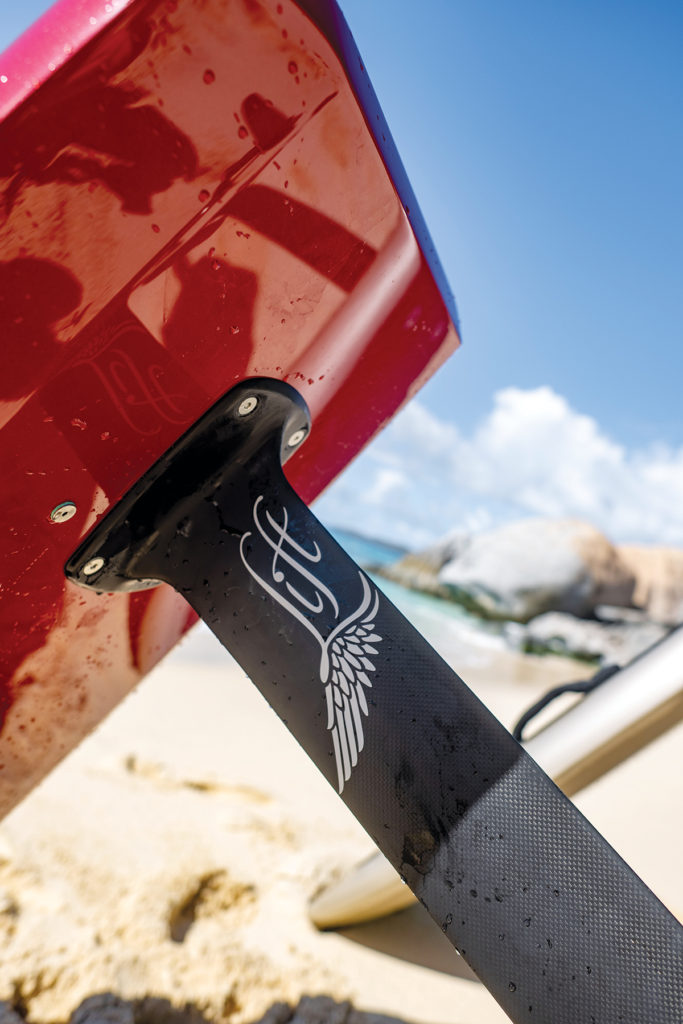 The Gen4 batteries feature a new housing, redesigned to create a rugged and field-proven product. Lift Foils has put a large focus on safety and reliability, while increasing longevity and reducing weight. The charge time has been decreased to 50 minutes for the Full Range model, and less than 30 minutes for the Light Battery.
The Lift Full Range Battery offers ride times of up to 2.5 hours, and the Lift Light Battery offers ride times of up to 1.5 hours.
Additional improvements include Lift Foils' Quiet Ride Technology System that features the latest controller that cuts existing vibrations and sounds in half. The carbon-fiber latches feature a new ergonomic shape and shave significant weight from an eFoil assembly.
Lift Foils introduced new wings as part of the Camber Pro Series with fine-turned shapes and curves available in small, medium and large. Two additional back wings have also been introduced: 36 and 46 Glides to offer the appropriate balance between stability and carving performance.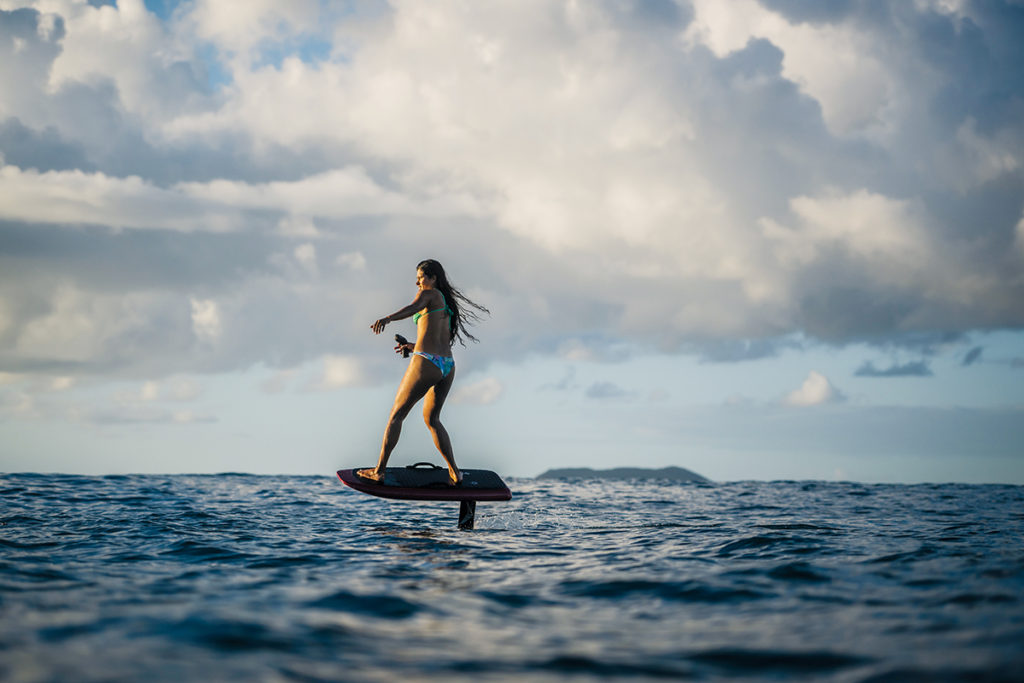 The LIFT4 also features a full carbon-fiber mast, which is available in two sizes: 28-inch and 32-inch. These pair with a precision machined aluminum propeller, each one milled from a block of aerospace aluminum, hand polished, hard anodized, and balanced to perfection.
The LIFT4 starts at $11,995 with Lift Light Battery Gen4 and $12,995 with Lift Full Range Battery Gen4. The eFoil comes with a two-year warranty on all components.
Price Starting at $11,995