Tony Scioli and Elite Poker Runs take a simple approach to making sure participants enjoy their events.
When Tony Scioli of Elite Poker Runs attended his first Buffalo Poker Run, he had a good time, but he saw the potential for something much bigger. "I said, 'Guys we can do so much better than we did," Scioli recalled. "We were eating hot dogs in a windy pavilion."
Having grown up in the restaurant business and holding a degree in hotel and restaurant management, Scioli, who is now the Managing Member of Elite Poker Runs, looks at hosting a poker run from a hospitality standpoint. He knew that if he treated people well and provided a pleasant, enjoyable experience, the effects of something that can't be controlled like bad weather during a run would be lessened.
"I do things the way I think they should be run," he said simply. "I treat my customers how I would want to be treated if I was at an event like that."
At the first Erie Poker Run, the conditions were less than ideal, but Scioli made sure the participants still had a good time. "You can do all the planning in the world, but you can't plan the weather," he said. "It's about relationships and passion for the same things."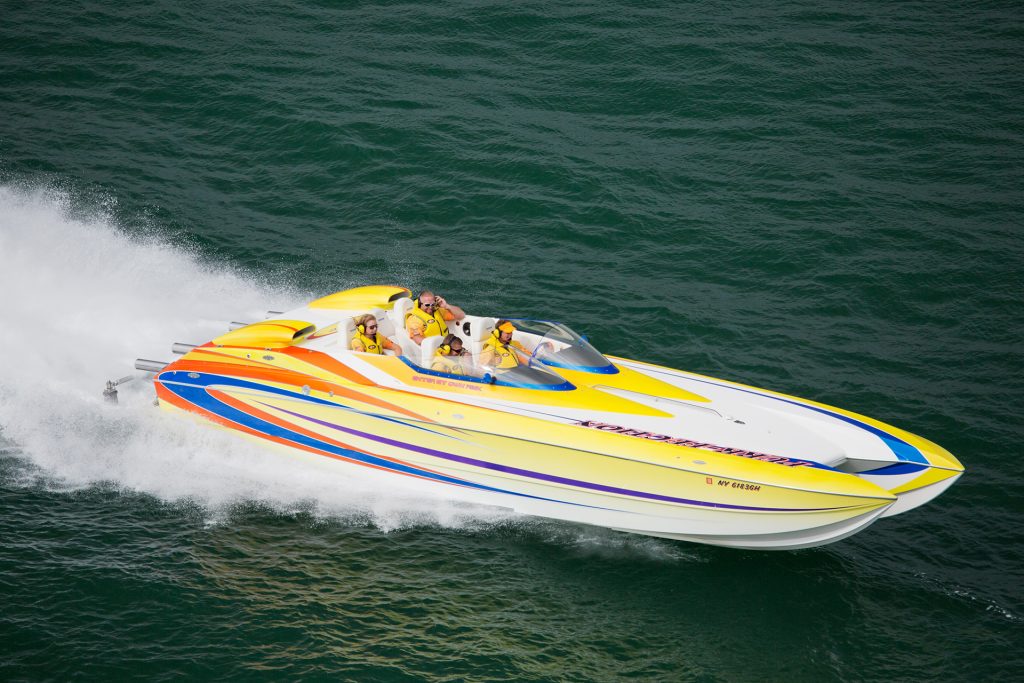 It's a formula that Scioli applies to the four events that Elite Poker Runs (www.elitepokerruns.com) produces and hosts. The mission statement on the website pretty much says it all. "Our goal is to provide everyone involved with a first-class experience that leaves communities and participants looking forward to next year."
Each event has a charity that Elite Poker Runs supports and you can tell that Scioli and crew run a first-class operation because of the support his organization gets from local businesses. He works closely with some of the most respected names in go-fast boating in the region including Double R Performance in Canada, American Custom Marine and Precision Performance, Empire Construction and many other companies that provide financial support for events in their communities. Scioli is also now a dealer for Lumishore lighting. The company makes underwater lights and was originally going to be a sponsor, but instead Scioli worked out a deal to put the lights on his center console and sell them at Elite events.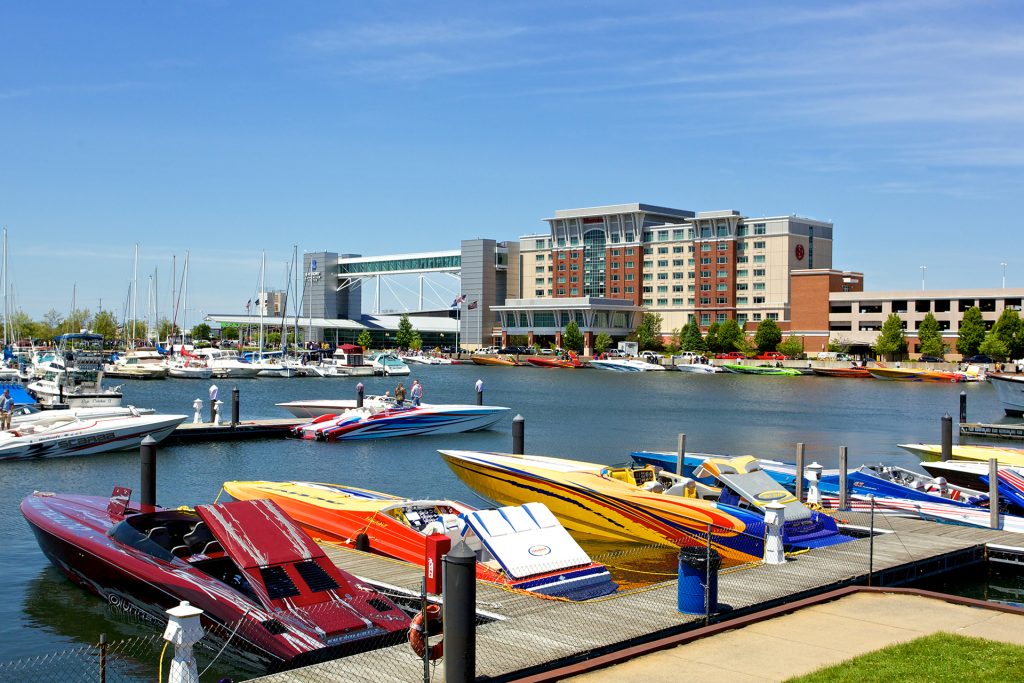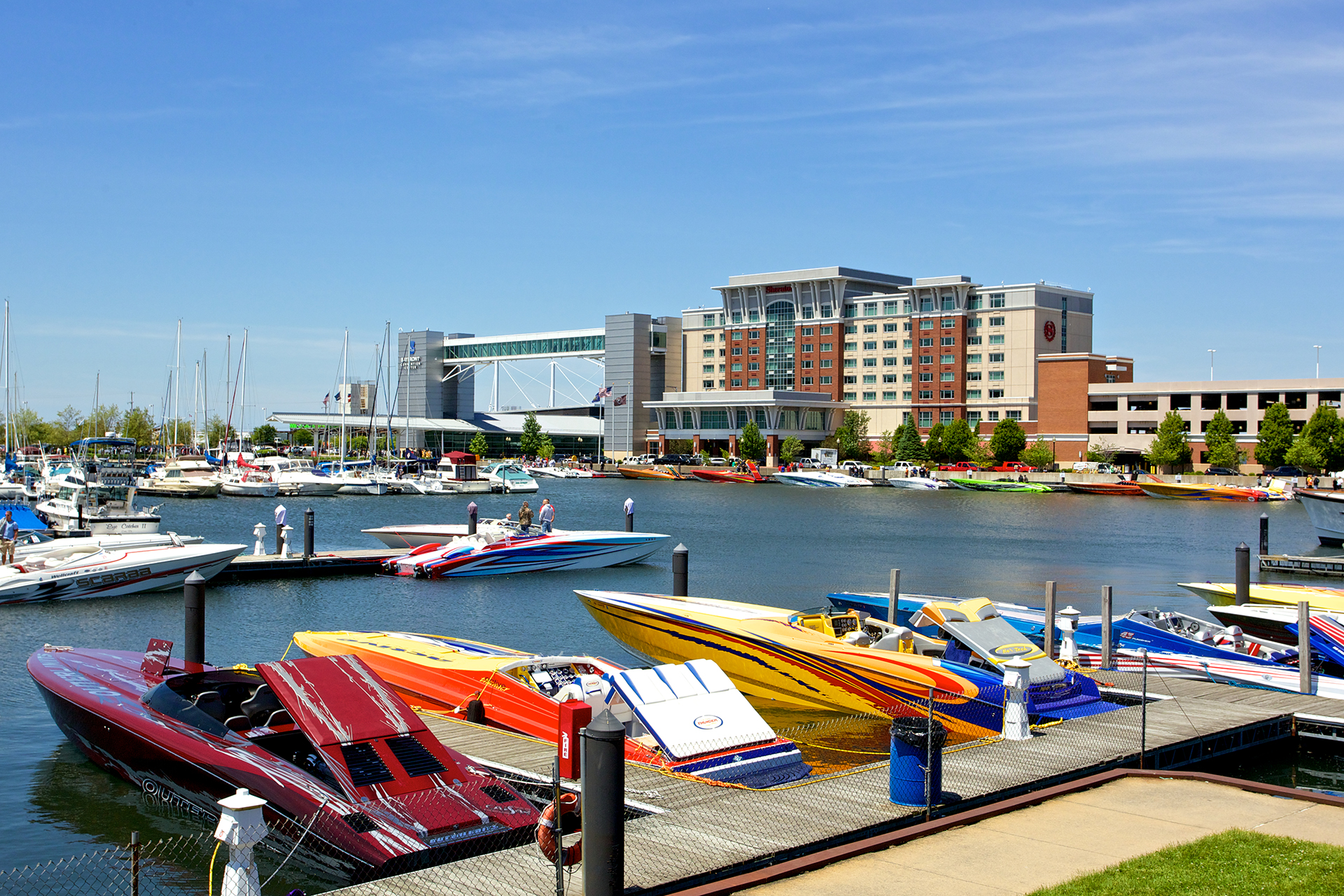 "I've been lucky enough to have good sponsors," he said. The season starts with the Erie Poker Run on the June 24th weekend at Wolverine Park Marina in Erie, Penn. "It's a good way to start the season," explained Scioli. "It gives everyone a deadline to get ready for. Next up is the Mentor Poker Run on Erie in Mentor, Ohio. It will coincide with the Superboat International race going on the weekend of July 21-23. "I thought it was the perfect opportunity," said Scioli. "Half my customers go to the races anyway so it would work out well for both of us."
What used to be known as the Buffalo Poker Run when Scioli used to produce the event for the Western New York Powerboat Association is now going to be called the Western New York Poker Run. It will take place on the weekend of August 11-13. The local club decided to move away from the poker run game so to keep it alive, Elite took it back over and Scioli hopes to attract 100 boats, which was the fleet number during the run's heydays. The Elite season ends with the Grand Island Poker Run on September 8-9 weekend at the historic Launch club in Buffalo.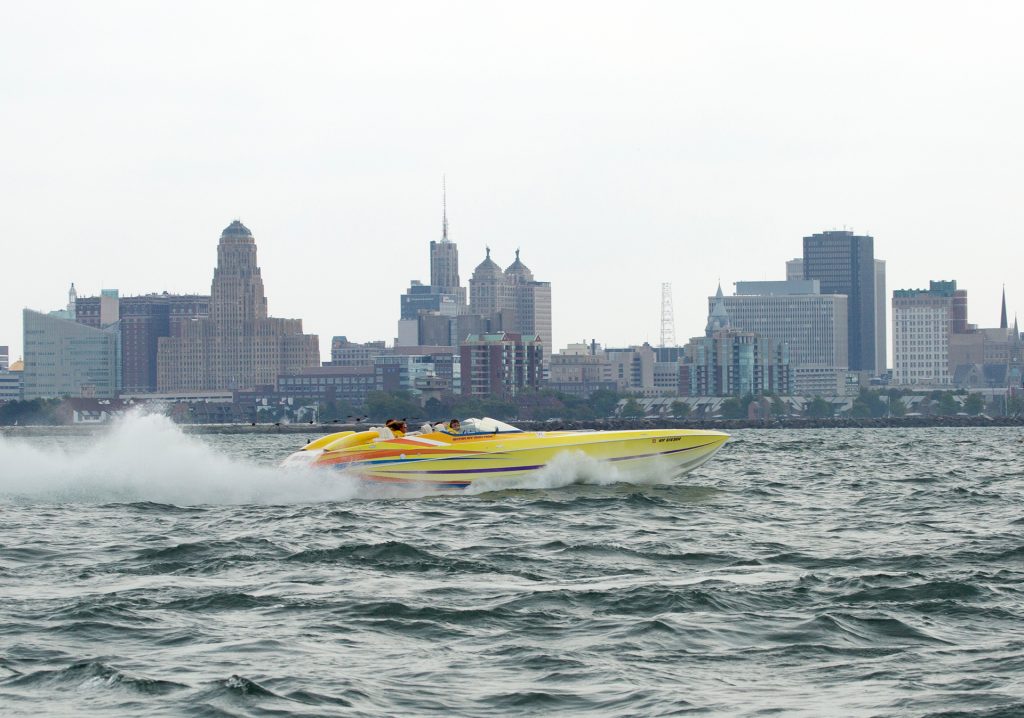 Because it takes place a week before the Poker Runs America 1000 Islands poker run, Double R Performance is offering storage for boaters who want to participate in both events. "We're trying to make it easier for guys to make farther hauls between our Western New York Run and their Kingston run," said Scioli. Poker Runs America and Elite Poker Runs are working together to cross-promote both events to boaters in the 1000 Islands and Alexandria Bay areas.
Like many event producers, Scioli, now 40, got his start with poker running as a participant. He grew up in Western New York boating with his father and attended the Buffalo Poker Run in his 31' Sonic offshore boat and was a fixture at events throughout the Northeast. "I'm a member of numerous boating clubs throughout the Northeast and I try to go to many events throughout the year."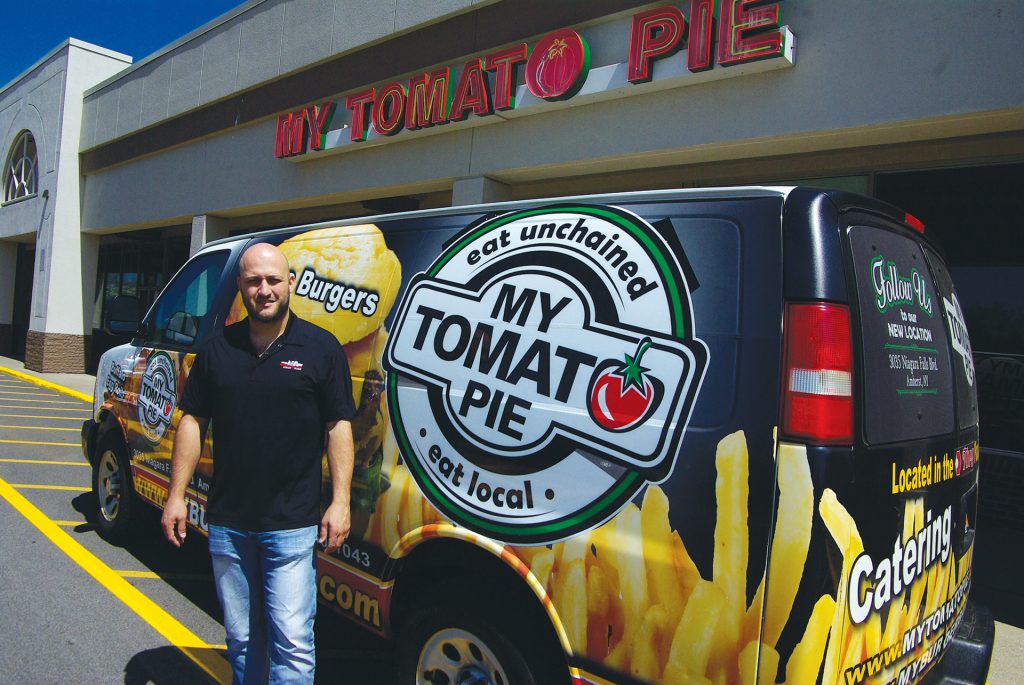 The run started in 2006 and Scioli got his feet wet as a member of the board, but he wouldn't get more involved until the club insured the event. "The poker run wasn't the big deal," he said. "It was all the little events that the club had throughout the year."
After the club obtained insurance, Scioli went all in. For his first year, it was called the Blackjack Poker Run and the fleet numbers increased from 30 boats to 80. The biggest fleet he ever drew was 119 boats.
For various reasons, Scioli left the Western New York club and started Elite, putting on the Erie and Grand Island events. He stepped in to take over Buffalo only after the club decided to go in another direction. "There were a couple of us guys who wanted to grow it to be huge and there were guys putting the brakes on it," he explained. "I wouldn't be where I am today if it wasn't for what I learned from the Buffalo Poker Run."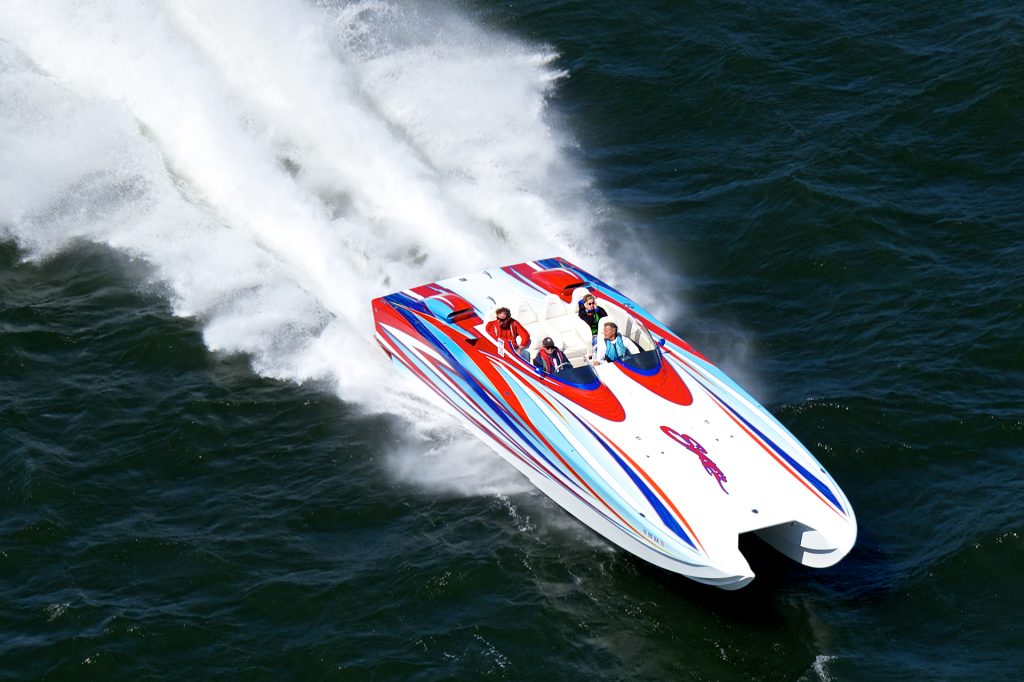 Scioli voiced his appreciation for the Western New York Powerboat Association, saying "(They) have 100 members and I need the support from them for our event to be successful."
He is also grateful to manufacturers such as Sunsation and Outerlimits who support the events. Scioli said that the late Mike Fiore, who founded Outerlimits Powerboats, is one of the reasons he tries as hard as he does to put on first-class events. "He understood how important poker runs are," said Scioli. "He gave me a lot of words of encouragement. Just the way he presents himself, making everyone feel special."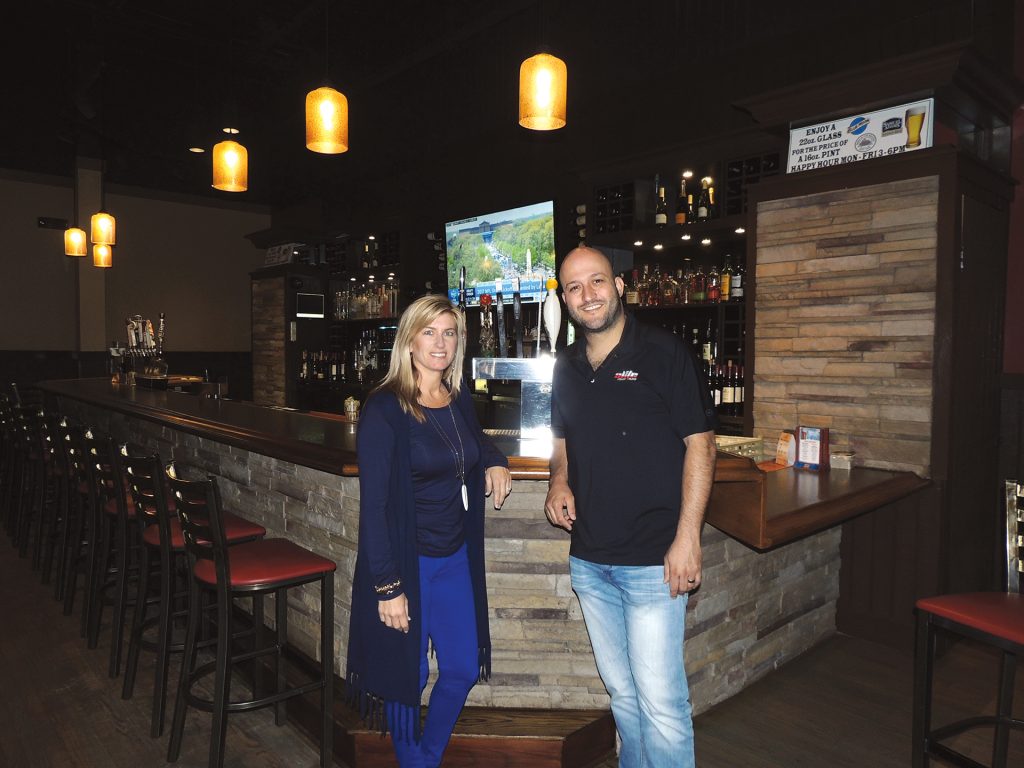 Speaking of making people feel special, while the general public may ooh and aah over the million dollar 40' plus offshore powerboats, Scioli knows how important it is to also draw the owners of boats less than 30' long. "You have to nurture that guy with the 24' Baja because some day he might be the guy with the 44' Outerlimits," said Scioli.
Regardless of what kind of boat the participants own, Scioli is going to make sure that everyone has a first-class experience. "I do it because I love the people," he said. "Some of my best friends are people I've met through poker runs." That's because he knows how to treat them. info@elitepokerruns.com