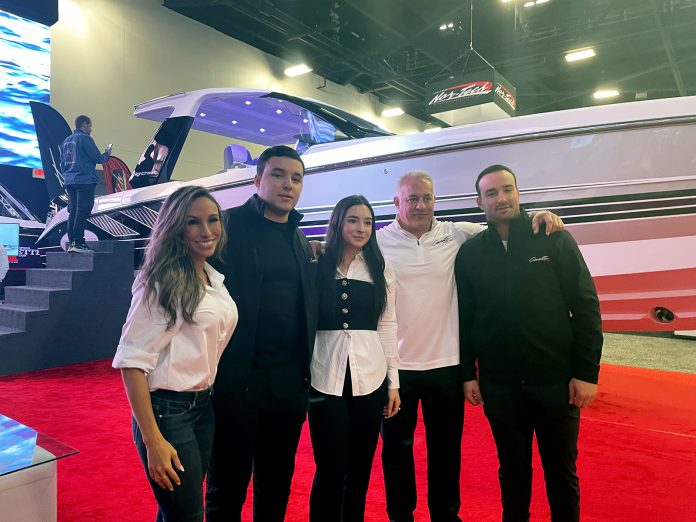 Cigarette Racing Team's Alex Ruiz went into the 2022 Miami International Boat Show facing questions about how a young CEO would oversee the legendary offshore brand.
Going into this year's Miami Boat Show, the Cigarette display inside the Miami Convention Center will reflect his vision for the Miami-area company.
"I guess now everyone knows my face or knows of me that's in the industry," Ruiz said. "I'm going to keep growing the relations that I have in the industry and we're excited to be back there again."
The biggest change visitors will see at the Cigarette booth is the private collection that will only be accessible to current Cigarette Racing clients and invited guests. While Ruiz wouldn't go into detail, the exclusive area includes a preview of the Cigarette Racing personal watercraft in the works and new apparel from the company.
"We want our customers to kind of see the future of Cigarette and some of the key developments of what we've been working on for quite some time now," Ruiz said.
Also on display to the public will be a new 515 V-bottom that is destined for a dealership in Los Angeles, Calif., as well as an older restored 35 Café Racer that was painted by street artist Alec Monopoly for Art Basel Miami Beach. The company will also be showcasing two center consoles, a 41' Nighthawk and a 42' Auroris.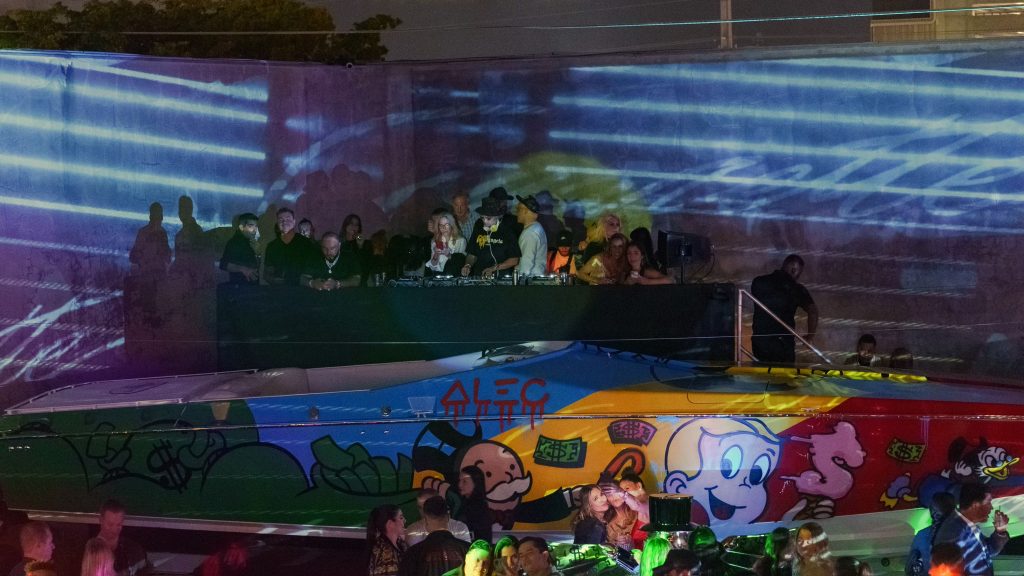 One of the biggest changes with Ruiz at the helm since Lionheart Capital purchased Cigarette Racing In May 2021 was the return to a dealer network. The previous owner, Skip Braver, preferred a direct-sales model with some overseas dealers.
Ruiz currently has six dealers including Big Thunder Marine, SD Marine Group and Lip-Ship Performance among others. The plan is to continue growing the dealership network, especially internationally, that will handle everything from sales to service.
"They'll be able to have their local (dealership) do the servicing and have great representation from the brand," said Ruiz, later adding, "It's going to improve the customer experience and it's really great to have representation all over the country."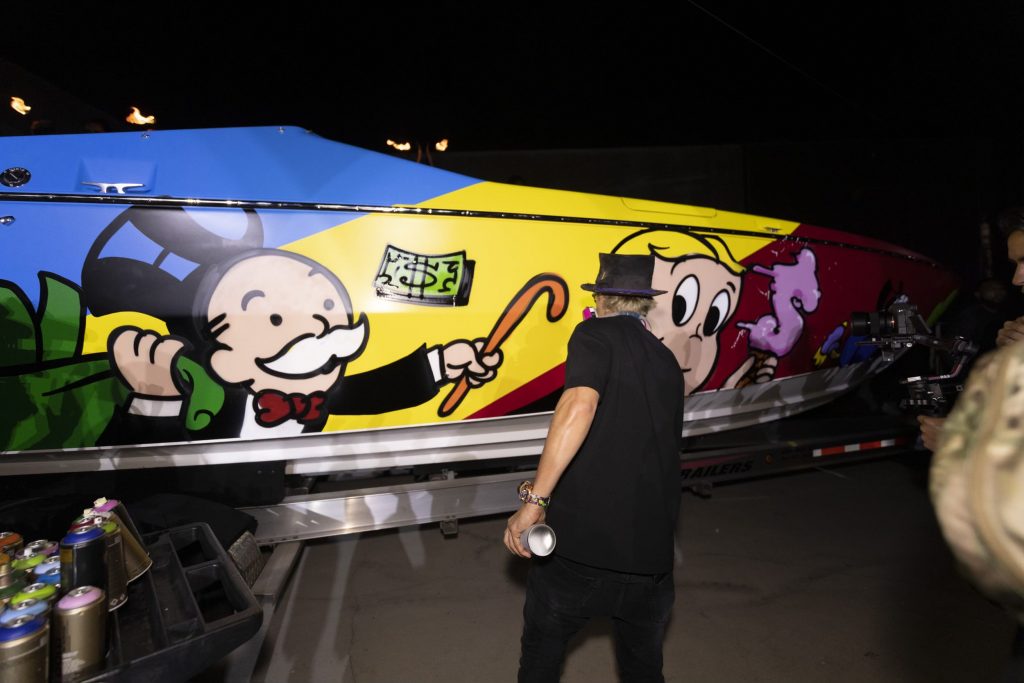 Ruiz is expected to announce at the show Cigarette Racing Club, a membership-only experience that will be for Cigarette owners and boaters outside the brand. The first club is slated for Miami with plans to eventually expand into big cities around the county, part of vision that Ruiz outlined last year after being named the CEO.
Ruiz said they are actively looking for hospitality space and plan to work with "the major food players in Miami."
"You can actually buy a membership into it but buying a (Cigarette) boat comes with a membership and being part of the family," he said. "It's also for boat owners and other people who want to join a membership club."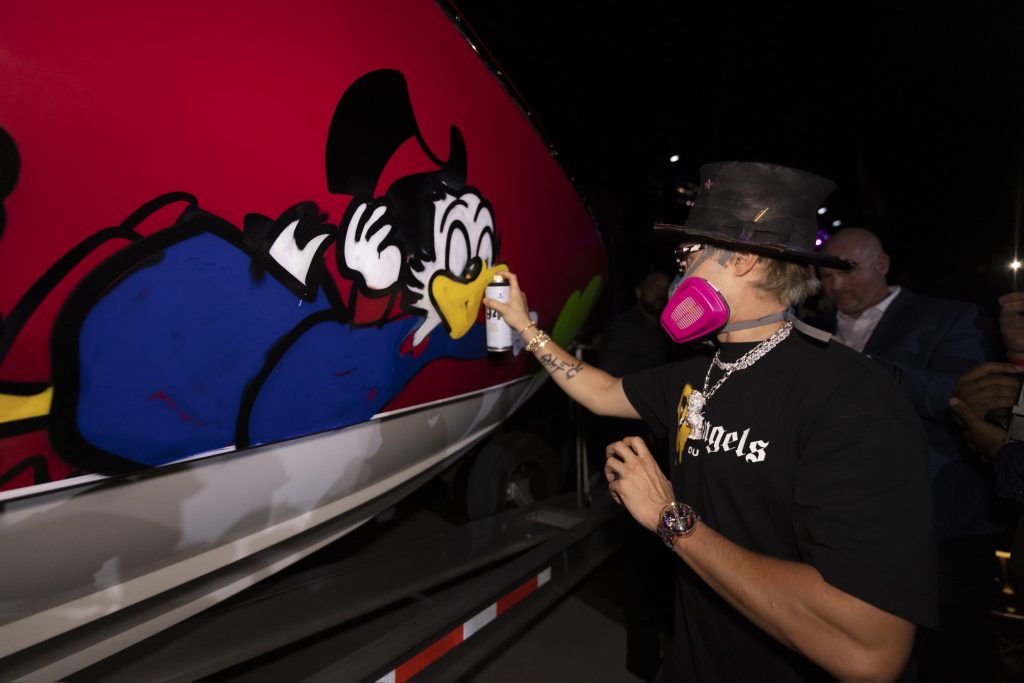 Cigarette has also made progress in reducing its two-year backlog for its boats. Like most boatbuilders, supply chain issues have slowed down production but most of those issues are starting to ease. Marine industry veterans Erik Christiansen and Kurt Bender are leading production of the boats, which currently stands at seven models from 38 to 59 feet.
To help with production, Chief Operating Officer Johnny Ruiz and Alex Ruiz have been looking at additional locations beyond the company's two facilities. Cigarette already expanded its one facility and is in the process of adding space at its primary plant in Opa-locka, Fla.
"We're expanding buildings, better utilization of space and investing back into the facilities so that the facilities operate at a much higher efficiency," Ruiz said.
After more than a year in the top position at Cigarette Racing, the recent University of Miami graduate is pumped at the direction the company is heading.
"In '22 we achieved our goals and what we were able to do in the short timeline," Ruiz said. "With all the developments that we're doing, I'm extremely excited about what's to come. I think everybody will be very excited about and my prediction is (2023) will be the biggest year in Cigarette's history."