The Mercury Racing Midwest Challenge was the perfect 50-year celebration.

 
Photos courtesy of Mercury Racing
Mercury Racing has been busy in 2023 celebrating its 50th anniversary from introducing new outboards to staging special events to mark the milestone.
One of those special events was the inaugural Mercury Racing Midwest Challenge, an August offshore race in Sheboygan, Wis., featuring the Powerboat P1 and Formula One tours. While Mercury Racing has been heavily involved in offshore for decades, it's the first time in recent memory the company has hosted its own race, even if it was produced by Powerboat P1.
More than 43,000 spectators were in downtown Sheboygan to watch the races on Lake Michigan. Over 40 race teams participated in four classes—including F1 tunnel boats—that featured Mercury Racing power. Sheboygan is about 40 miles east of Fond du Lac, home to Mercury Racing.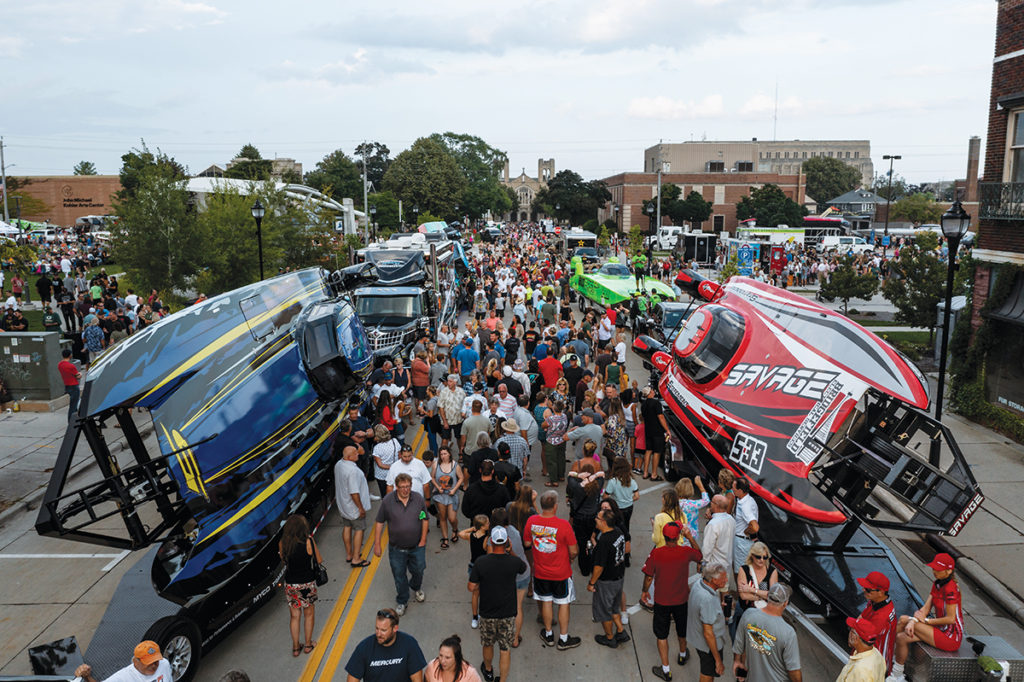 It was a typical Midwest summer greeting the racers with occasional thunderstorms and choppy water conditions on Lake Michigan. UIM Class 1 World Championship offshore catamarans were the main draw for the back-to-back days of racing.
When the flags dropped, seven teams started the Class 1 race with the 222 Offshore Australia boat the favorite coming into the race, despite finishing second in the qualifying race. It didn't matter as the 47-foot Victory catamaran driven by Darren Nicholson and throttled by Giovanni Carpitella showed why it's the top team in Class 1.
222 Offshore Australia needed second place in Race 2, thanks to a first-place finish the day before, to win the Mercury Racing Midwest Challenge and the Class 1 Championship. Finishing atop the podium was looking good in the 60-mile race with XINSURANCE/Good Boy Vodka, Pothole Heroes/Alegra Motorsports and Team Defalco dropping out because of mechanical issues.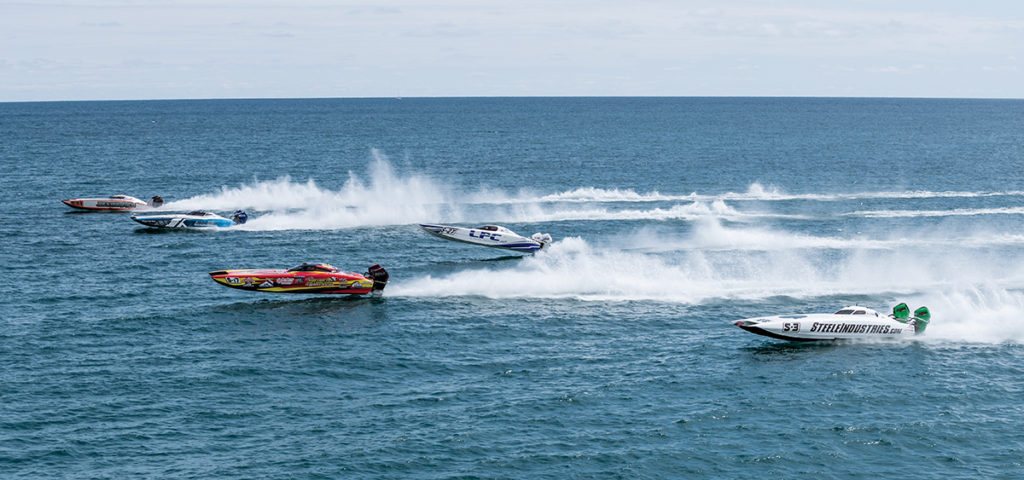 Driver Hugh Fuller and throttleman Rich Wyatt in dfYoung finished first, denying 222 Offshore Australia a clean sweep. Finishing third was throttleman Tyler Miller and driver Myrick Coil in Monster Energy/M CON. The podium in Sheboygan was 222 Offshore Australia on top, dfYoung second and Monster/Energy/M Con third.
Though Nicholson and Carpitella had enough points to claim the Class 1 championship in Sheboygan, they made it official two weeks later by winning the St. Petersburg, Fla., event with an insurmountable lead heading into November's Key West World Championships.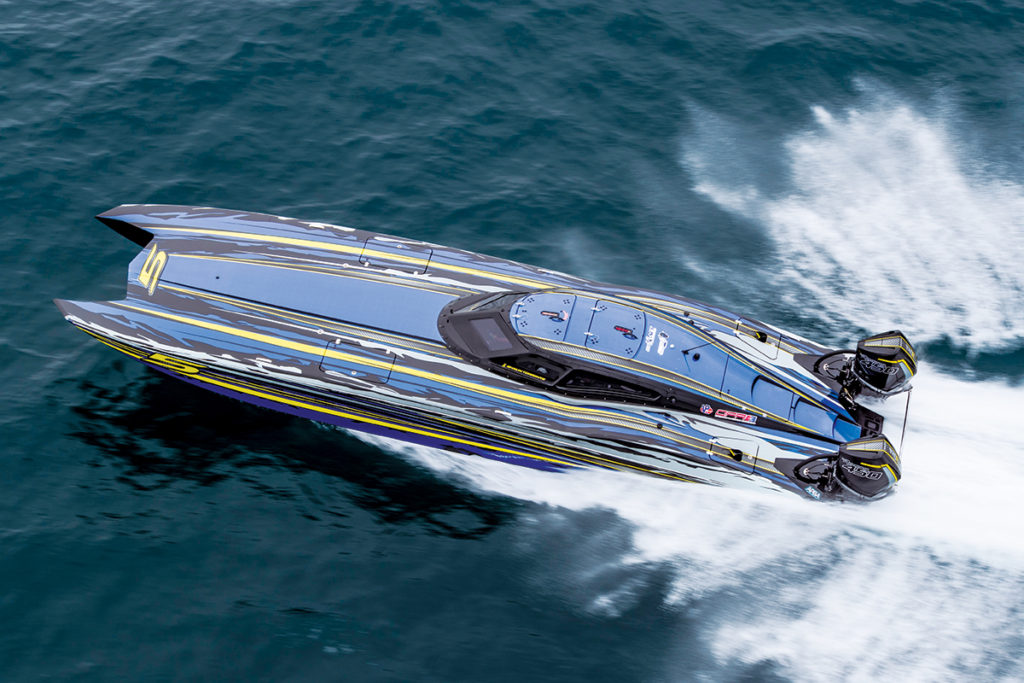 The Super Stock class was the deepest in the field with 11 boats starting and all finishing both races. It's a testament to the Mercury Racing 300R outboards and affordable racing the Super Stock class offers. Running a 32-foot Victory catamaran Jackhammer, driver Reese Langheim and throttleman Julian Maldonado won both races to finish atop the podium. 
They were joined on the podium with second-place finisher Cocos Monkey, with Peter Bogino on the sticks and AJ Bogino driving. Big East Construction, led by driver Cole Leibel and throttleman Gary Ballough, was third.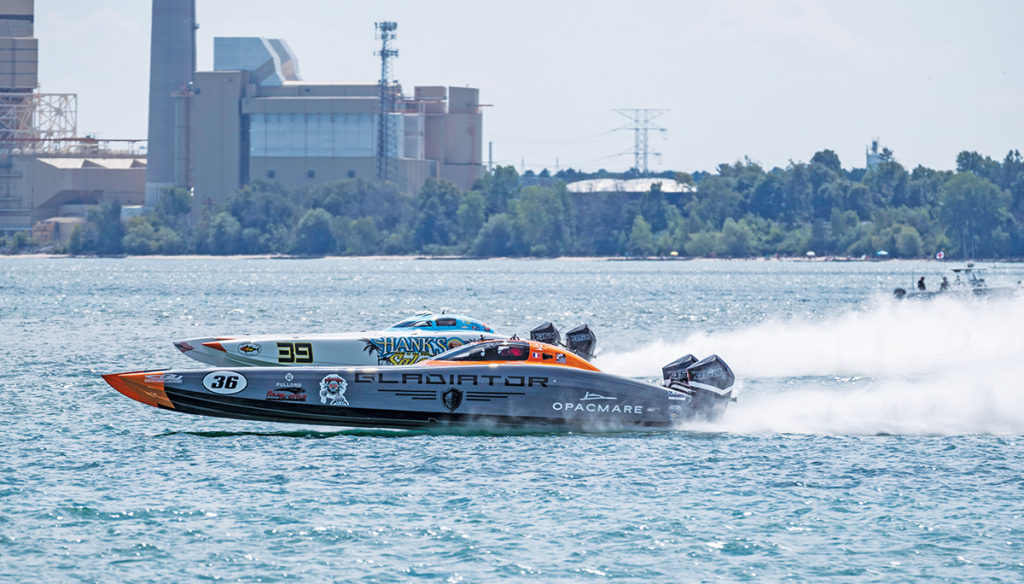 The 450R Factory Stock winner came as a surprise to anyone who doesn't know Caleb Mead of Lubbock, Texas. Mead, 16, was paired with throttleman Shaun Torrente in a MTI 390X and managed to finish first and second in a field that boasted seven teams. 
With Mead and Torrente finishing atop the podium, the TS Motorsports/Marine Technology Inc. team of Taylor Scism and Johnny Tomlinson earned second. Driver Willy Cabeza and throttleman Gary Ballough were third in the GC Racing. All three teams on the podium raced MTIs.
In addition to the racing, Mercury Racing celebrated its founding in 1973 by turning to its past. Tunnel-boat racing fans undoubtedly remember legendary driver Bill Seebold, who was an original member of the Mercury Factory Racing team in the 1970s, winning over 60 national and world championships.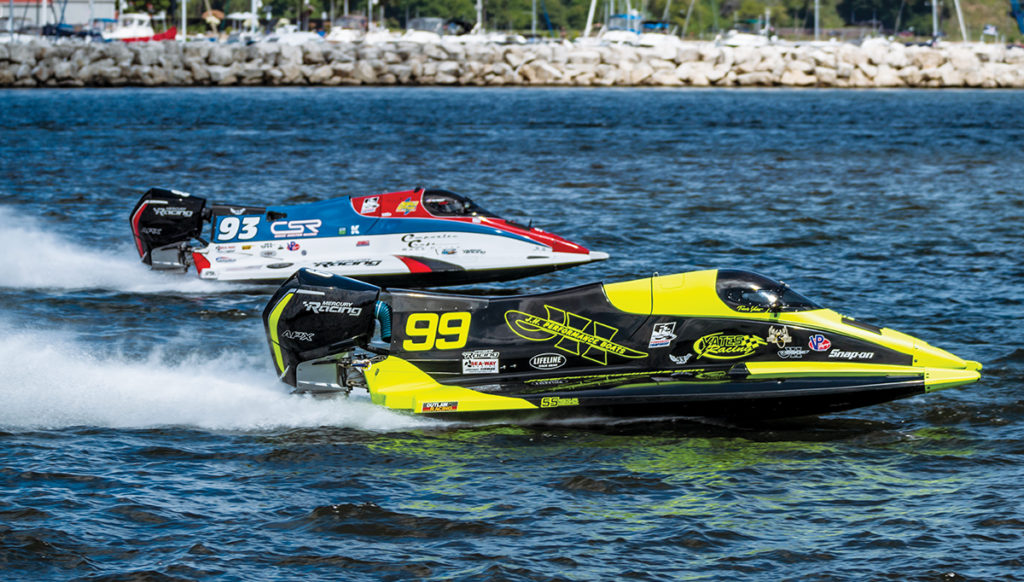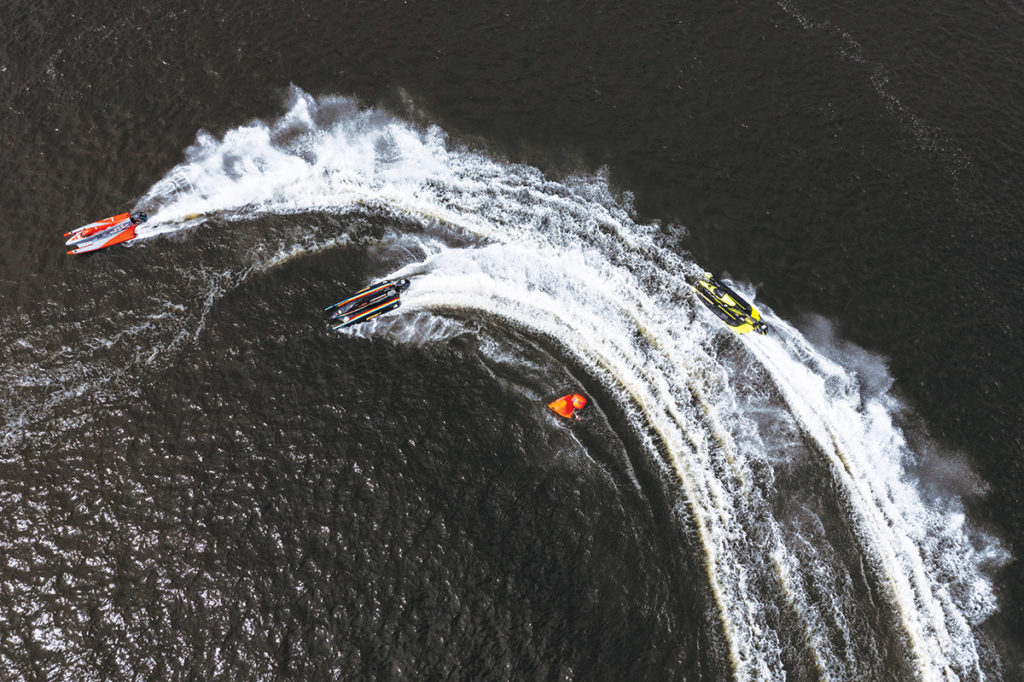 For an 82nd birthday surprise, his son Tim and partners John and Michael Schubert restored one of his Bud Light championship tunnel boats in the pit area.
"It was an honor to present him with this boat," said Tim Seebold, managing director of the Formula One Powerboat Championship. "My dad still comes to many of the races, and actively mentors some of the younger drivers coming up in the sport."
While the Mercury Racing Midwest Challenge made a splash creating an estimated $4.7 million in visitor spending, it's uncertain if it will be back in 2024 or was a one-off event. If Azam Rangoonwala, CEO of Powerboat P1, has his way, he would love to see the Sheboygan event return.
"Sheboygan mayor Ryan Sorenson, as well as the entire city, were extremely accommodating and the venue has the potential to become a long-standing powerboat racing event site," Rangoonwala said.