Global Marine Power, the parent company of Hustler Powerboats, is introducing a new outboard-powered model at the 2018 Progressive Miami International Boat Show.
The 39 Shotgun will feature a new cockpit that Hustler says will seat 10 people and has reclining aft seats and a power table that rises from the deck.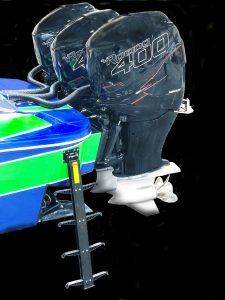 "We are very pleased with how everything came together on the 39 Shotgun," said Joe LoGiudice, owner of Hustler Powerboats. "I truly believe that people will see that this boat will give people everything that they are looking for on an outboard configuration, and that this is truly a unique boat."
The boat is currently in the final detailing stages deposits are currently being taken for building slots. The 39 Shotgun will be on display in the Mercury Racing in-water booth #221. Global Marine Power will also have its own in-water booth at slip #391, 393 and 395.