Iconic Marine Group, the parent of Baja, Donzi and Fountain, announced today that it is establishing a performance group. It will be tasked with enhancing the performance characteristics of existing models and developing new performance-oriented models. Iconic is putting together a team of boatbuilders, tooling specialists, lamination professionals and riggers to re-establish the company's position in the performance boat industry.
"We realize the performance market is not the size it once was, but these brands have the ability in the beginning stages to bring enough business to the table to warrant the investment and propel further development," said Iconic Marine Group COO Joe Curran. "Distribution will be conducted initially by Big Thunder Marine of Lake of the Ozarks going into the 2019 model year. As demand is realized and further product development is warranted, we will consider expansion of the IMG performance dealer network.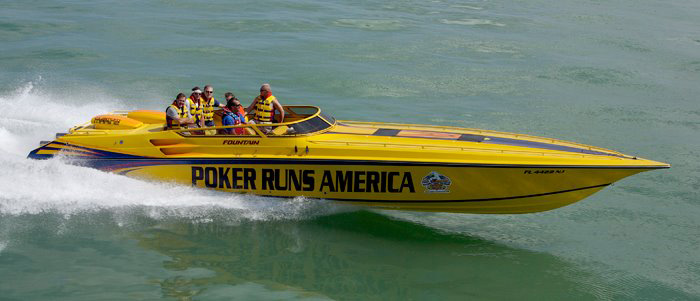 The first models to be reintroduced for 2019 model year are the Fountain 42 Lightning and 47 Lightning. A Fountain 42' center console will be entering the development cycle and will be introduced in the 2019 model year. Additionally, there will be a twin-outboard powered 32' Fountain catamaran.
IMG Performance is already working on a Fountain 40' raceboat that is being rigged with twin Sterling Performance engines capable of producing 1,900 hp each. An American Power Boat Association sanctioned kilo run is being scheduled for February at the factory in Washington, N.C. "There's no better way to launch a performance group than to bring home a world record on the Pamlico River," said Curran.
For the Baja brand, the 36 Outlaw will be reintroduced in January 2018 and Donzi will complete a new generation 38 ZRC with outboards
The new models are in addition to the restyled Fountain Bluewater Series 34CC, 38CC and 38 CC LS that are currently in production and the soon-to-be-introduced 39 NX and 42 NX center consoles.
"The aggressive path we have taken in rebuilding this company and these brands reflects the commitment of our ownership and management team to the success of the brands and our growing dealer network," said Curran.