Scott and Antonella Beck moved their family from Pennsylvania to the Tampa, Fla., area a couple of summers ago. They had owned a Baja H2X and wanted to get back into a performance boat.
"It was my wife's idea to get another boat," said Scott Beck. "I almost fell on the floor when she said it."
They found a 2004 Velocity 290 SC powered by a MerCruiser 496 MAG HO and a Bravo drive. But more importantly, they found Kenny Hohwiesner, the former general manager at Velocity Powerboats and the owner of LTB Performance, a boat brokerage and service business based in Sanford, Fla.
The Becks have 12-year-old twins, a son Christian and daughter Sydney so there are always plenty of kids on board. When the Becks bought the boat, they knew they were going to want to update it. "This deal came along with Kenny. I said, 'I'm going to get this boat and I'm going to turn it into our own,'" said Beck. "I wanted to make it look like something Velocity would do today."
He added, "I was trying to keep it cool, classy and functional."
They had Hohwiesner put trim tabs on the boat and Beck replaced the yellow striping in the boat's graphics, which also had purple stripes, with silver. He then went on his computer and, using the computer program Photoshop, Beck gave Hohwiesner an idea of how he wanted the upholstery to look.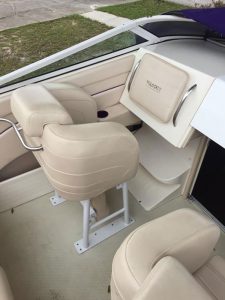 Originally from East Northport, N.Y., near Huntington on Long Island, Hohwiesner grew up on boats, spending countless hours on Long Island Sound with his grandfather. Even though he was with Velocity for 12 years, he always had LTB Performance as a side business. Whenever someone would ask Hohwiesner if he wanted to buy a boat while he was still at Velocity, he would first offer the deal to then-company owner Steve Stepp. At the time, Velocity Powerboats was building new models and Stepp wasn't interested in buying used models or restoring boats. When the economy slowed, Hohwiesner brought service work into the company to help keep the doors open.
After Stepp sold Velocity the new owners made a go of things trying to move the company in a new direction, but things didn't exactly work out. Hohwiesner was in the perfect position to take care of all his old customers as well as new ones like the Becks.
"When Velocity went out of business, all the customers were calling me," said Hohwiesner. "I was the go-to guy."
He teamed up with Bryan Roberti, who used to do all the interiors at Velocity and today LTB Performance offers full service to any kind of boat. The company sends its engine jobs to Express Engines in Deland, Fla., and drive work to Colabella Performance in Orlando, Fla. The company works on all kinds of boats with Hohwiesner saying his crew just finished a new interior for a pontoon.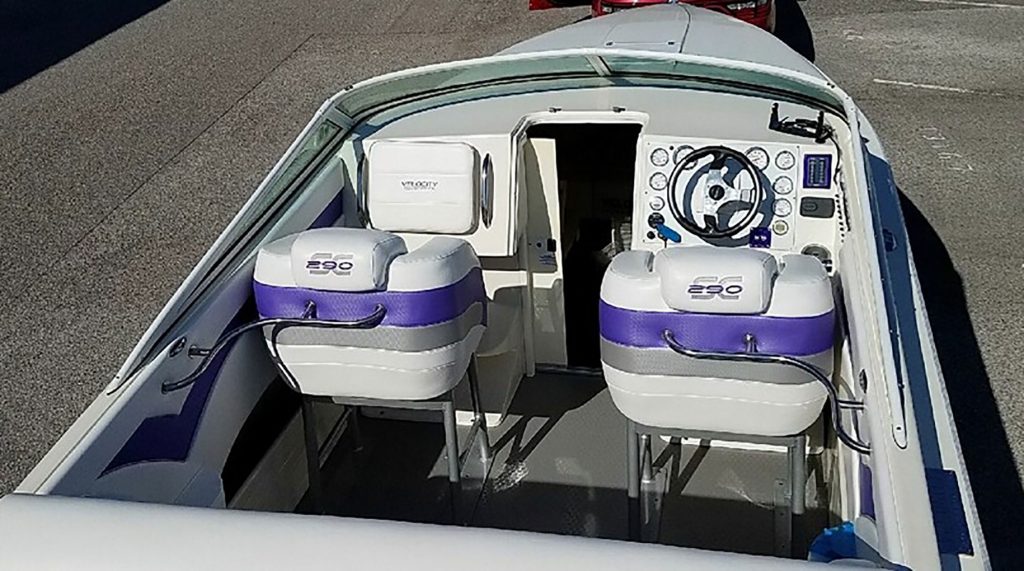 "We us only top-of-the-line materials and if we do any replacement of wood, we replace it only with Coosa composite panels," said Hohwiesner. "If we replace the transom, it will be the last transom you put in."
Hohwiesner said that LTB Performance's philosophy is a simple one. "Our main goal is to have the customer in the Wow factor at the end," he said. "Whatever goes out there, all their friends are going to see it and say, 'Hey, where'd you get that done?'"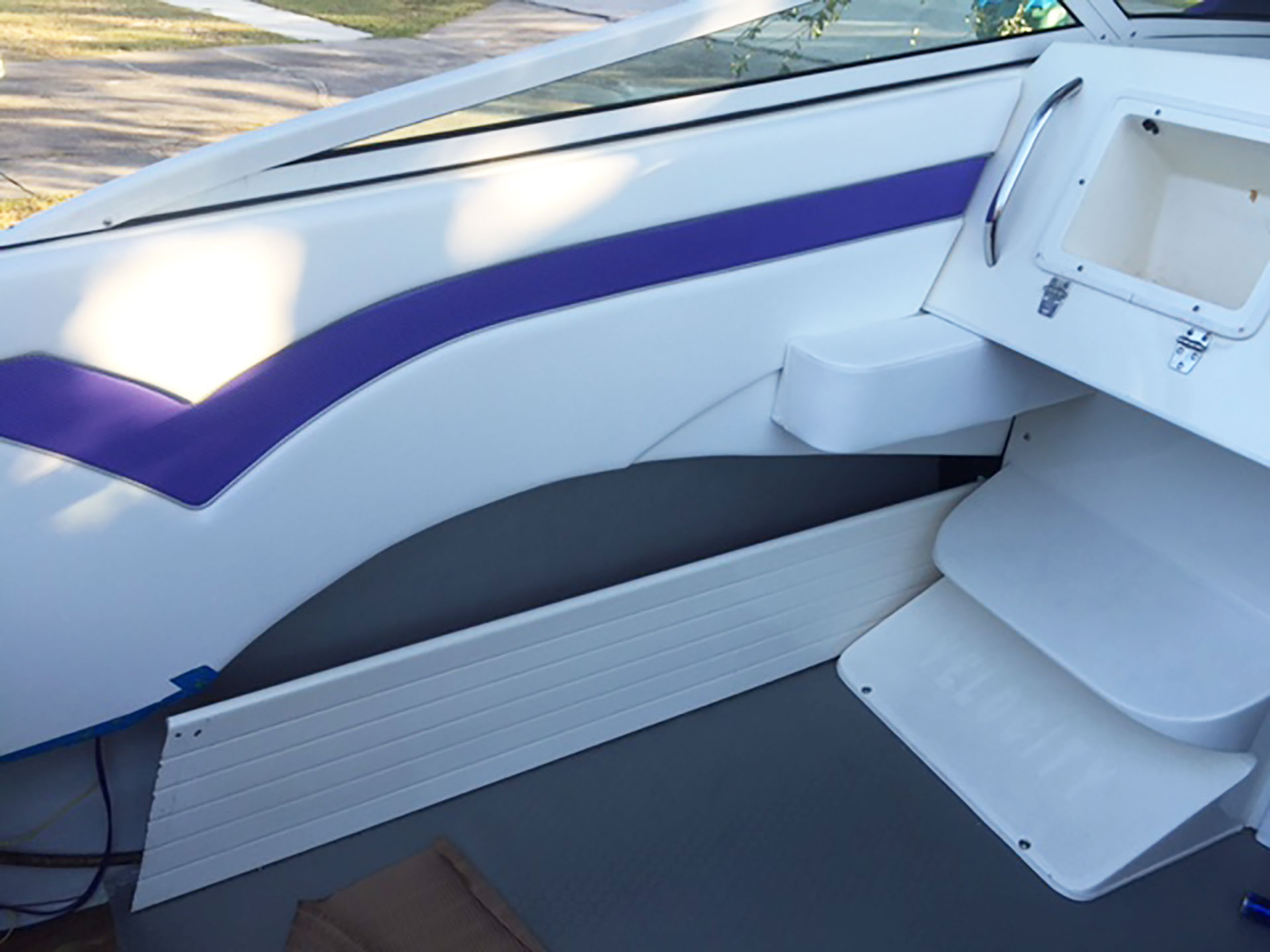 Another key to his success is Hohwiesner's willingness to go the extra mile for people who aren't even his customers. "Once you get a customer, you do the right thing," he said. "If they don't buy a boat from you, they're still going to come back and ask a question. I'm always happy to help them and do the right thing."
The Becks certainly thought that LTB Performance did the right thing. "I was completely blown away by the interior," said Scott Beck. "We're just happy to be back on the water and super happy to be connected with Kenny and Bryan. You're basically getting a factory interior from the guy who used to work at the factory."