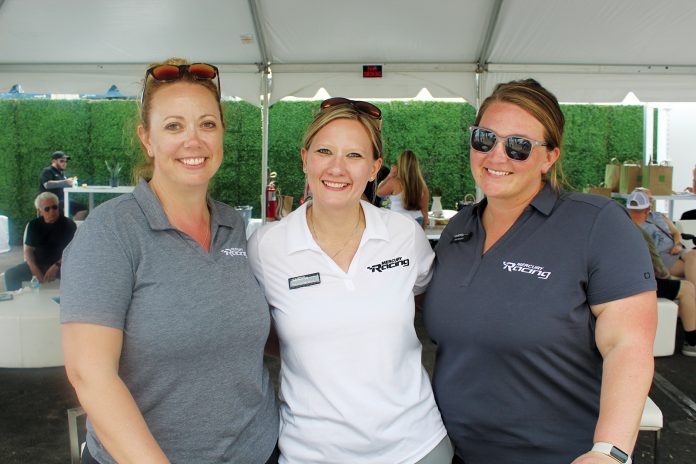 by Gregg Mansfield
Anyone who has done a sea trial at the Miami International Boat Show knows that it's less than ideal. The Sea Isle Marina in downtown Miami has Issues with large cruiser wakes, long no-wake zones and manatees during the popular boat show.
When Mercury Racing announced plans to hold a small in-water show at Grove Harbour Marina in nearby Coconut Grove, it raised a few eyebrows. Mercury Racing was still well represented at the Sea Isle Marina docks and the Miami Beach Convention Center and One Herald Plaza in downtown.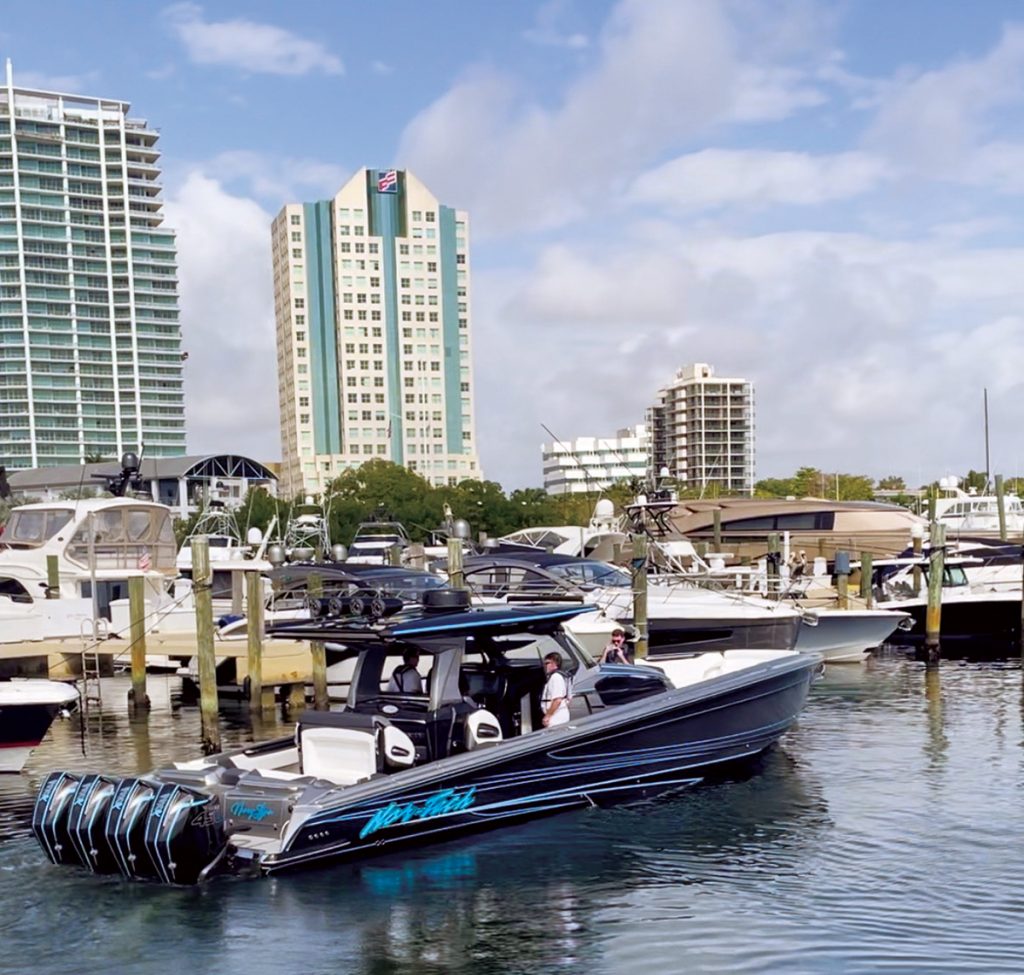 If buyers wanted to sea trial a new Nor-Tech, Outerlimits, Fountain, DCB Performance Boats or other manufacturers, they showed up at Grove Harbour Marina. It was a huge change from the crowded docks and snotty water conditions typical for Sea Isle Marina.
Mercury Racing held its three-day sea trials with the start of the 2023 Miami Boat Show. The company hosted a morning open house on Wednesday and Thursday to showcase the 13 boats, while the remaining time was reserved for serious buyers and media to test the performance center consoles, catamarans and sport boats.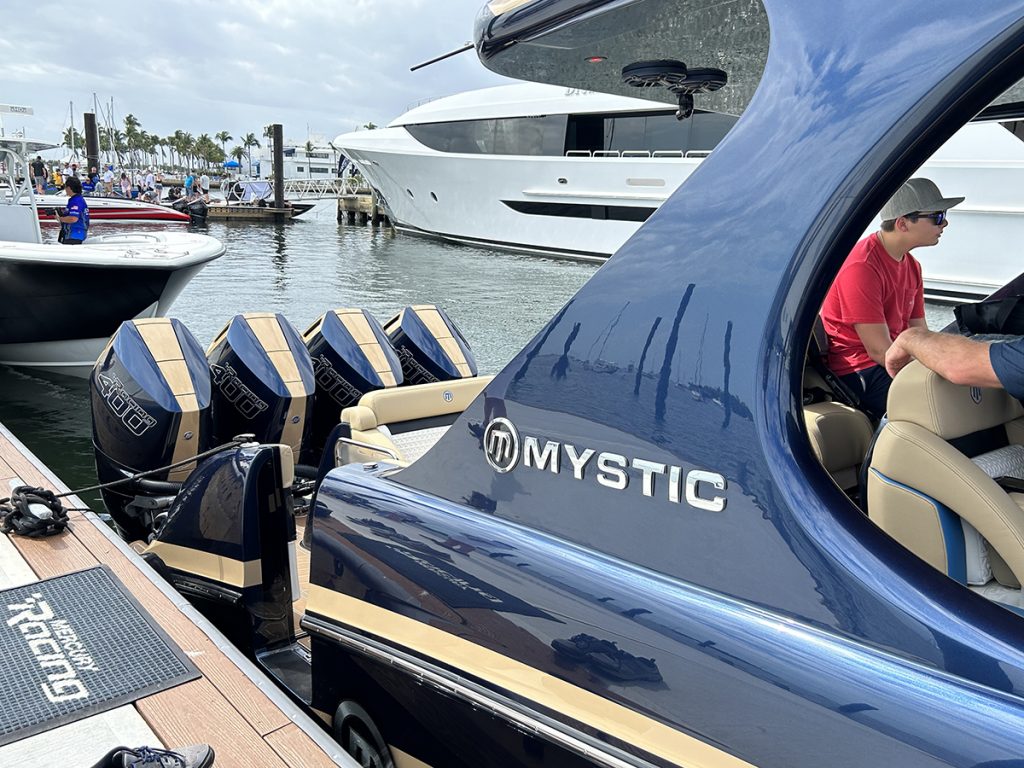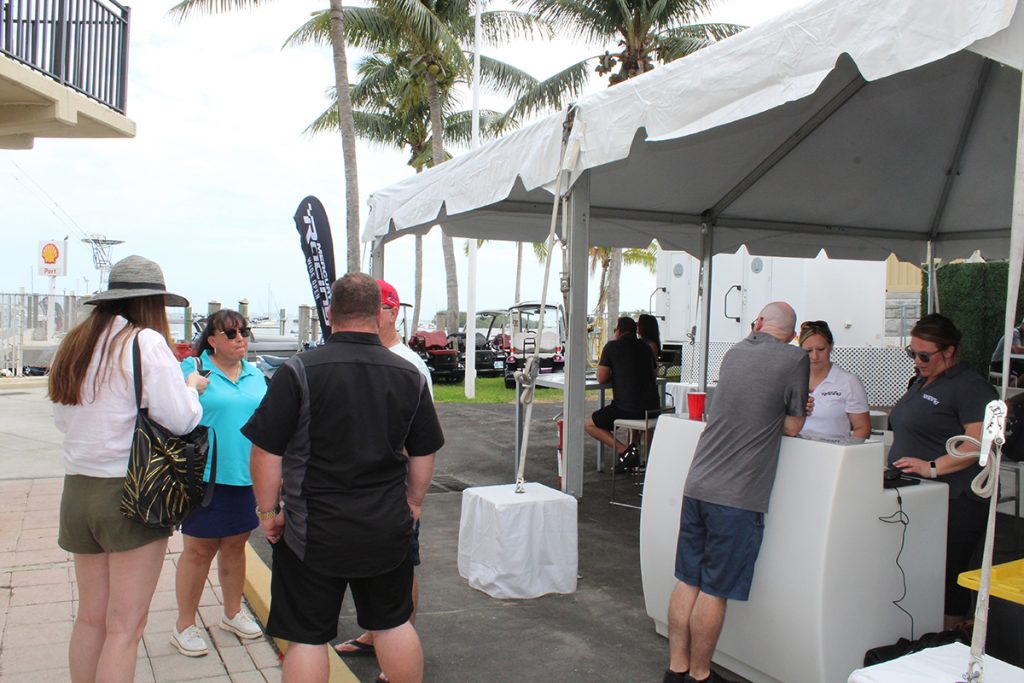 Mercury Racing set up a large tent in the lot with seating and food and drinks for boaters waiting to go on a sea trial. Mercury Racing's Andrea Jansen and Kim Bresser greeted the performance boaters, handling the reservations.
Mercury Racing had on display a DCB M37, Fountain 32NX, Fountain 38 SCX, Midnight Express 37 Open, MTI 390X, MTI V42, Mystic M4200, Nor-Tech 400 Sport, Nor-Tech 450 Sport, Outerlimits SC37, Outerlimits SV29, Sunsation 322 CCX and a Yellowfin 36.
For the boatbuilders, Grove Harbour was far more advantageous for sea trials. Manufacturers could get to open water faster and showcase the boat's capabilities.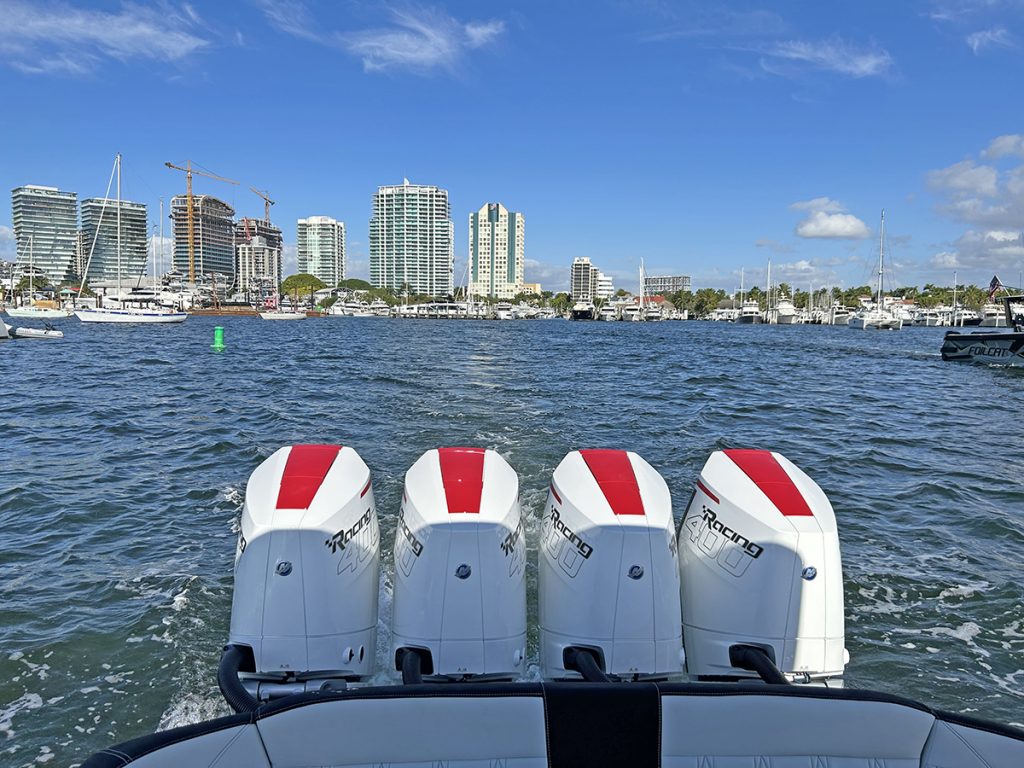 DCB President Jeff Johnston was greeting customers at the docks and DCB's Tony Chiaramonte was giving rides in the M37 when Poker Runs America stopped by. It's long days in the sun and heat, but you won't find the San Diego-based DCB Performance complaining.
"This was a great location to spend time with our customers," Johnston said.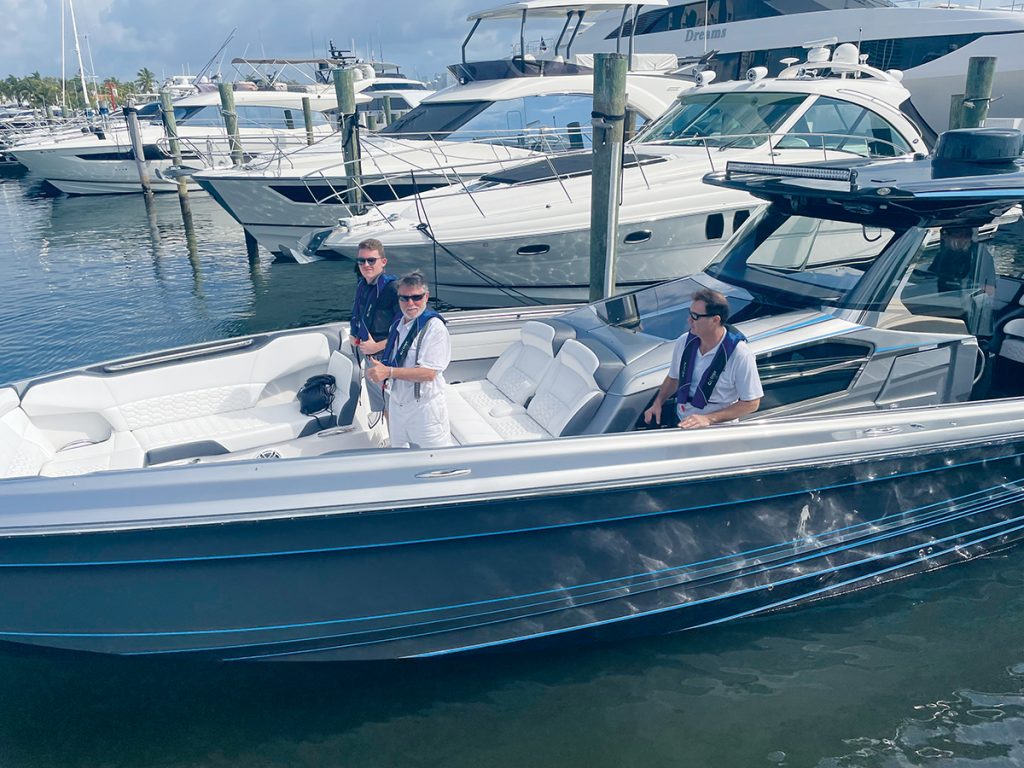 Mercury Racing's event appeared to be so successful, it wouldn't be a surprise if other engine manufacturers follow the lead out of Sea Isle Marina. Unpredictable boat wakes and the manatee patrols in downtown Miami during the boat show, make it nearly impossible for buyers to decide on the spot.
"We usually have to schedule another sea trial after Miami," said a rival outboard manufacturer testing out of Sea Isle. "If we could eliminate that, it would be huge."