Performance catamaran and center-console manufacturer Mystic Powerboats of DeLand, Fla., has come out with an outboard-powered C3800 catamaran. While most would expect three or four outboards crowded onto the stern, Mystic president John Cosker said it will have two Mercury Racing Verado 400R outboards.
"What we're doing is making it more into a usable boat that you can cruise around in, beach it and spend the day on the water," said Cosker. "We will be able to accommodate the bigger power that may be coming from outboard manufacturers in the future."
The boat is an adaptation of the company's C4400 with the transom blocked and notched one foot. Overall length is 38'8" with a 37' running surface and the beam is 10'9".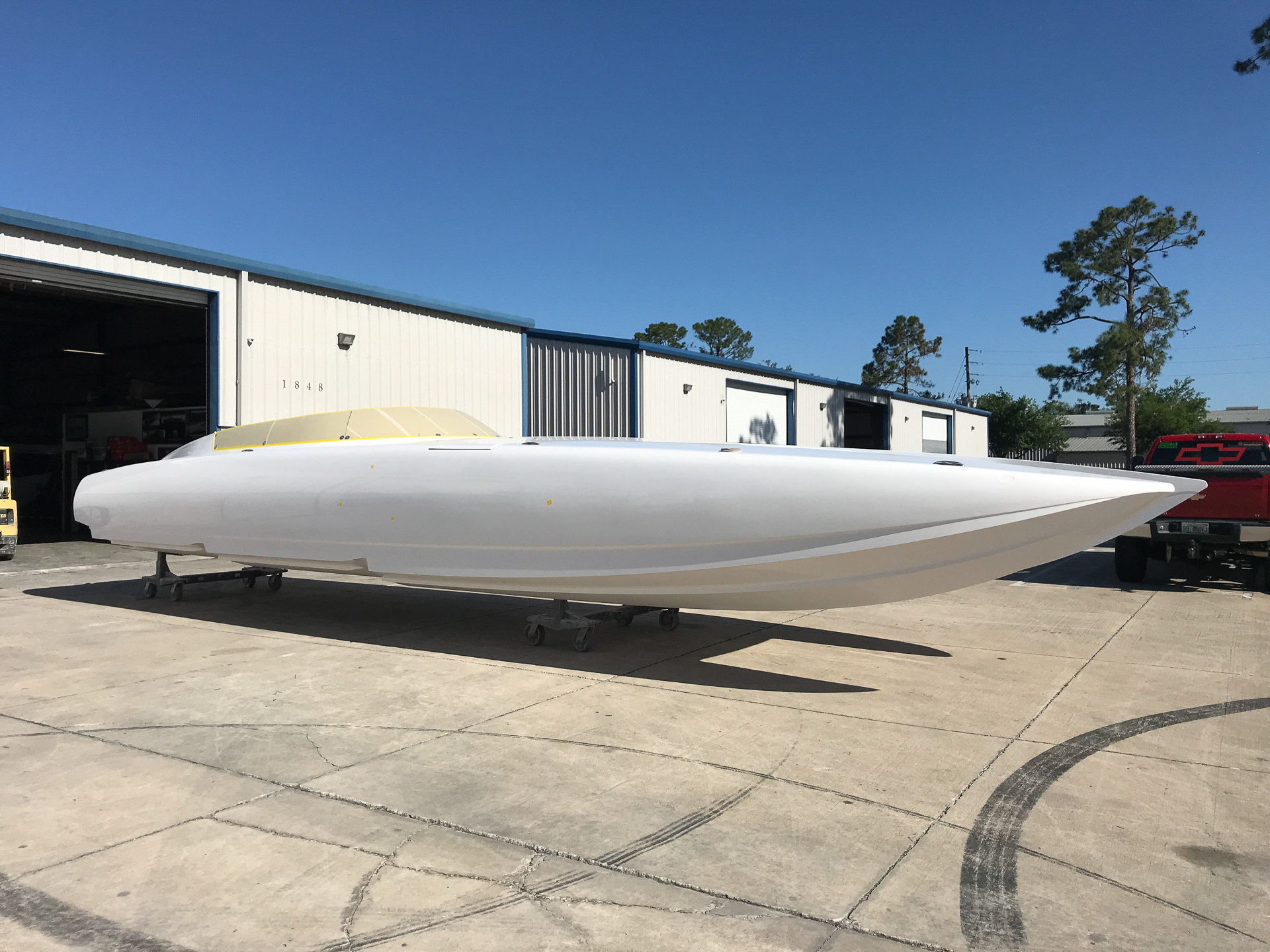 Cosker said that because the new model doesn't need the height to accommodate stern drives, he cut down the sheer line by about 13" so the boat will have a sleek profile.
He also explained that the boat will be offered with a conventional cockpit with two bucket seats up front and four across the stern. The other option is an open configuration that will have two bucket seats up front with a second row of buckets slip apart and then a third row in the center gives every row added leg room and improved visibility.
Abaft the third row is an aft-facing lounge with storage in the base and passengers will be able to walk around each side, making it easy to access the water in a cove on a lake or on a beach.
"We've taken some of what we've learned on our center consoles and implemented that in this cat to make it a more usable boat than some of the others on the market," said Cosker. He added that Mystic has three boats on order using the conventional and open configurations. The first one went into rigging this week.