Two of the best-known and respected names in performance boating are joining forces. Performance Boat Center has purchased the inventory and property at Doller Offshore Marine in Fort Lauderdale, Fla.
The new name for the company will be Performance Boat Center of South Florida and Mindi Doller and all of her employees will be retained. Doller will run the sales side of the business and Martin Sanborn, formerly of Fountain Powerboats and Powerboat P1 will be the service manager.
"I've done several deals with Mindi and I like and trust her," said Brett Manire, co-owner of Performance Boat Center in Osage Beach, Mo. "It's a team situation and she's a huge part of why we did what we did."
Added Doller, "One of the reasons this is happening is that it's them. There's not a lot of people I would align myself with. Performance Boat Center operates their business the same way I do. Everybody in their organization is first-rate."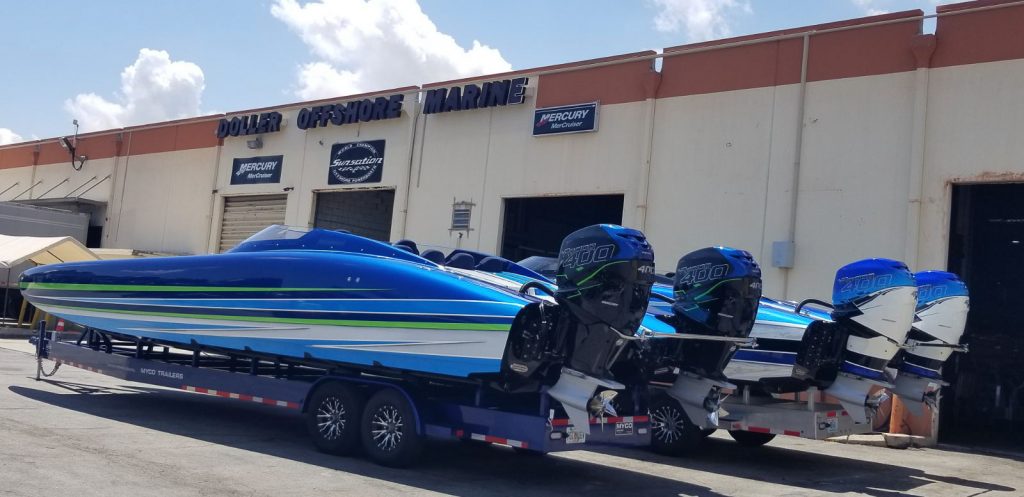 With the new location, Manire explained that Performance Boat Center can take care of its customers and their boats year-round. The Missouri and Florida locations will carry boats from Cigarette Racing Team, Sunsation, Wright Performance and a new pontoon line, Princecraft. As of mid-April, there were already two Wright Performance 360 catamarans, a Cigarette and a Sunsation at Doller Marine.
Manire and Doller actually got to know each other through their dealings with Sunsation Powerboats. Doller had been a dealer for the company, but had decided not to continue. Performance Boat Center took on the line including the South Florida territory.
The current Doller Marine facility has 15,000 square feet with parts, service, storage and a showroom. Performance Boat Center secured another building nearby so the company can offer additional indoor storage for its customers. The company did the same in Missouri, supplementing its lakefront location with a store on the highway nearby.
"The deal for us is to build the same trust that we've built with our customers in Missouri in South Florida and Mindi will help us do that," said Manire.