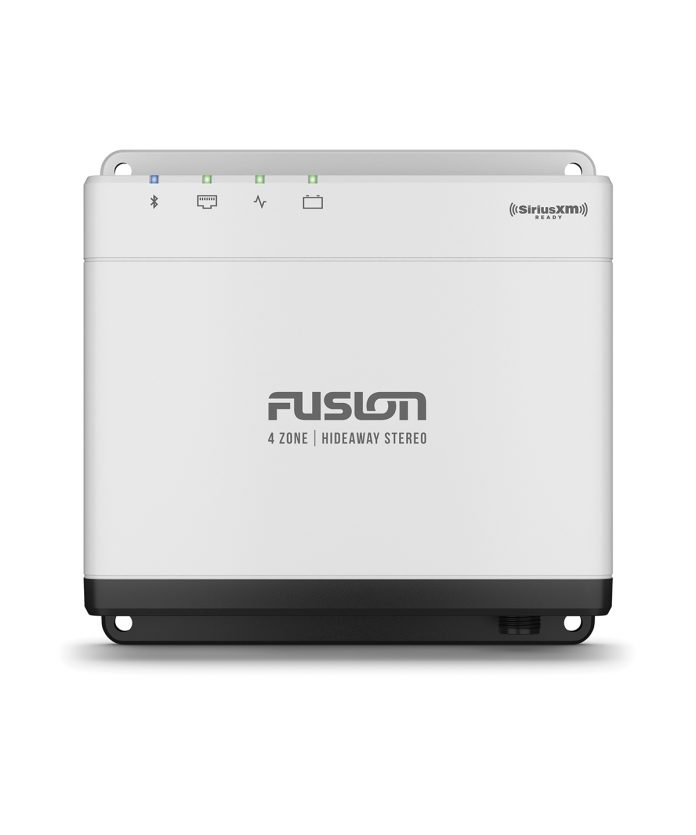 Music plays a huge part of the performance-boating lifestyle and if your stereo system needs a refresh, but you don't have big bucks, Garmin's Fusion-branded Apollo WB675 Marine Hideaway Stereo might be the solution.
The Fusion unit can be mounted out of sight, maximizing dash space for gauges and multifunction displays. The WB675 allows users to customize up to four separate audio zones on a boat, and the audio system can be controlled with Fusion wired remotes and compatible Garmin MFDs.
Fusion uses a Digital Signal Processing that optimizes the audio signal, which the company says delivers superior sound quality at all volume levels. Using Apple AirPlay 2 software from an Apple device, there is no stream loss.
The WB675 is designed to withstand extreme weather conditions such as salt, fog, UV, humidity and extreme temperatures. The WB675 is protected by a three-year warranty. Upgrading the old unit has never been cheaper at $499.99.