With five events confirmed for the upcoming power season, Canadian-based Performance Boat Club Events Inc. is getting ready for a hot season in the heart of some of Ontario's finest boating destinations.
"What we are doing right now is getting some feed back from our membership for what they want to see at the events this year," said Carl McBride, managing director for the Performance Boat Club Events Inc. "We're reaching out to our members to see what type of meals and event format they would like to see, as well as knowing some of their thoughts on the venues. We're looking to change a few things up this summer."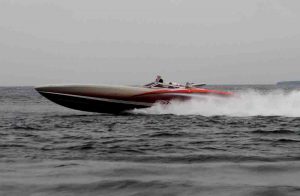 The event schedule begins over the weekend of June 19 in Ontario's pristine Muskoka Region with the Muskoka Lakes of Parade of Power event, followed the popular The Blast on the Bay Poker Run on Georgian Bay July 11–13. With two events in August – The Summer Splash on Lake Simcoe in Orillia, August 15–17, and the Mike Fiore Memorial Poker Run August 28 – 30, on Lake St Clair in Windsor, ON, the season closes With the Bruce Nicolle Memorial Poker Run for Children's Wish out in the scenic Kawartha's region on Rice Lake, September 11 – 13.
With an average boat count of 25 boats per run, McBride explains the association's poker runs are more about quality than quantity, as safety and organization is the key mandate.
"We don't do 60 to 70-boat events, that's not us," says McBride. "We have more of an intimate group, which I find makes for a more enjoyable event. Safety is always our number one concern. We have been a boat club for 20-plus years without any kind of major incident."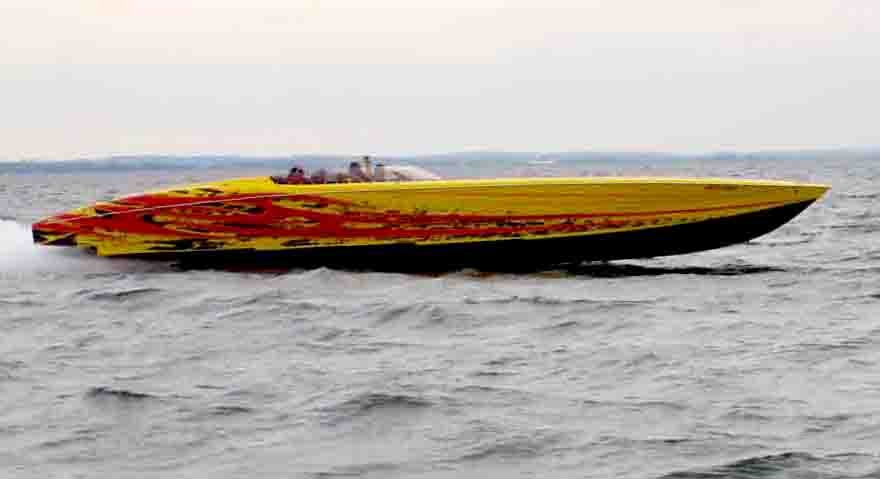 Another aspect to their events is raising proceeds for local charities that currently includes The annual SPLASH Floating Water Festival in Orillia, which, according to McBride, is a fund raising component for The Ontario Water Research Center that promotes the sustainability of the lakes and waterways through conservation and research and development."As poker runners, we enjoy the waterways and we certainly show support for this cause," said McBride. "We're passionate about the water, so it's only natural for us to support an effort that's all about sustainability and conservation for those resources."
In fact, the club's 2014 Orillia Poker Run raised an impressive $7,500 for the facility, through generous donations from its membership, an impressive feat considering the event was hindered with inclement weather, consisting of dark skies, strong winds and challenging water conditions.
"The Orillia run was an adventure in aquatic rodeo-ing," says Mcbride. "As we are firm believers in promoting safety and awareness on the water, we had a group of experienced boaters with a group of less experienced boaters and the harsh weather proved an ideal time for people to get together and support one another in the adverse conditions. The weather is not always going to cooperate and in my opinion, this is what builds good boating skills among our membership and in our events."
For more details on the Performance Boat Club Events Inc. and its series of 2015 poker runs visit www.performanceboatclub.ca