As the offshore community mourns the death of Chris Reindl, he will be laid to rest this week in his hometown of Cincinnati, Ohio.
Reindl, 47, passed away unexpectedly on Sunday, July 9, while reportedly visiting his sister in Cincinnati. A cause of death has not been released for the Las Vegas resident.
Reindl had been offshore racing fixture since the early 2000s but is closely tied to the "Bat Boat" originally designed by Ocke Mannerfelt. Reindl was an ambassador for the 24-foot single engine, canopied winged boats.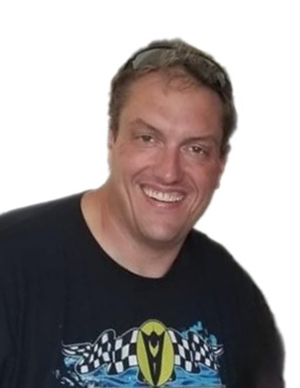 Through the Reindl Powerboats Ultimate Offshore Powerboat Racing Experience, Reindl leased boats at Offshore Powerboat Association and Race World Offshore sites to people interested in getting into the sport. Reindl, a six-time World Champion, is responsible for bringing dozens of racers into offshore racing through the leasing program.
Reindl's last offshore race was in late June at the Sarasota Powerboat Grand Prix, where he finished third with driver Mack McKeand. McKeand posted a picture of the two from Sarasota on his Facebook page.
"He passed away barely a week after this photo was taken," McKeand wrote on Facebook. "He was loved by virtually all that crossed his path. He was a giant in the world of offshore powerboat racing making dreams come true for many including myself."
Few people were as passionate about offshore racing as Reindl and it showed through the Ultimate Boat Racing Experience. Reindl kept his leasing rates reasonable to attract more people to the sport.
"Chris was not only a talented racer, but also incredibly dedicated to the sport," the Race World Offshore organization wrote in a Facebook post. "Chris's love and enthusiasm for offshore racing were contagious, and his absence will be felt intensely by the racing community."
Reindl started the original arrive-and-drive program in offshore racing with the Bat Boat program. Even when offshore racing was wanning, Reindl was at offshore races with his rental program keeping the enthusiasm up for the sport.
A memorial service was set for Thursday, July 13, at Tufts Schildmeyer Funeral Home in Loveland, Ohio. A mass is set for Friday, July 14, at Good Shepherd Catholic Church, followed by a burial at Interment Gate of Heaven Cemetery.
Reindl is survived by his brother of Beverley (Mark) Frank, Stephanie Grimm, Robert (Angela) Reindl, and Jennifer (Ryan) Melvin; brother-in-law of Butch Grimm; uncle to Michelle (Paul) Ireton, Christina (Mark) King, Carolyn Frank, Andrew Frank, Matthew Reindl, Melanie Reindl, Owen Melvin and Sydney Melvin. Companion to Kimberly Kramer and his dog Sammie. Reindel is survived by numerous great nieces and nephews, aunts and uncles, cousins, dear friends, and his boat racing community.
In lieu of flowers, the family asks that memorial donations in memory of Chris be directed to AMCSI – Arthrogryposis Multiplex Congentia Support, Inc., P.O. Box 6291, Spartanburg, SC 29304.