Douglas Marine has completed modifications to all of its larger catamaran molds so the engines can now be powered with outboard motors.
The new concept will allow the manufacturer to install up to five outboard motors on some of its larger Skater cats ranging from 28' to 50'
This lowers the purchase cost, increases fuel economy and adds up to 6' of cockpit and storage space. Cockpits will now have space for up to 12 passengers and some larger boats will have sleeping accommodations as well. On the performance side, speeds will still exceed 110 mph and cruising range will increase to 600 miles.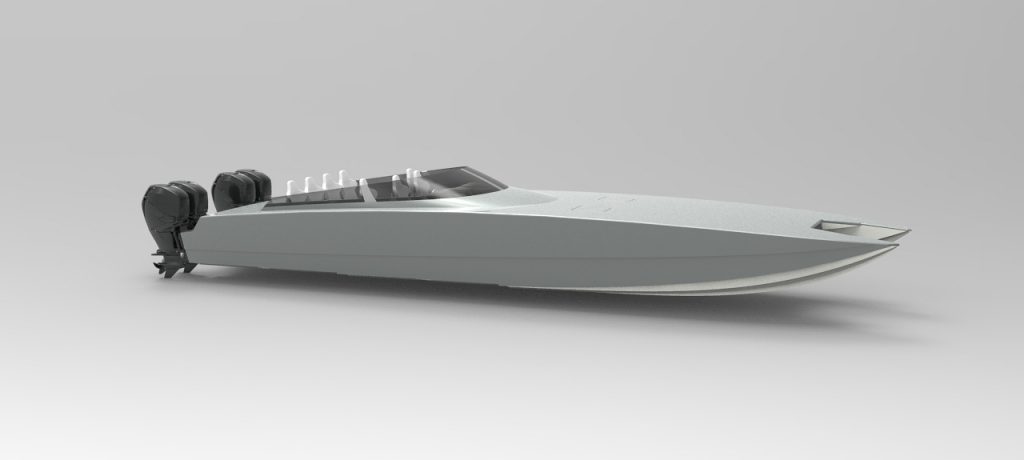 "We felt that it was highly appropriate to introduce an outboard lineup to celebrate 40 years as a manufacturer of custom high-performance boats in Michigan and to return to our roots and foundation with the outboard," the company said in a statement.
Center console versions of Skater catamarans will also be available.