Originally Appeared in Poker Runs America 9-1
By Peter Tasler
Since its emergence as a sport in the very early 1900s, powerboat racing has spawned a new breed of gladiator, men and women who willingly risk their lives for a shot at the title. Many of the names are legend.
But professional competition also has its complement of unsung heroes, like June Connolly.
The Long Island-born lady doesn't drive or throttle a race boat. Despite the fact that she grew up in an area renowned for high-performance racing (the former world-famous Hennessy Long Island Marathon) and recreational boating, she didn't become an ardent fan until 1995, when she attended her first world championship competition in Key West.
"We lived on the water in Smithtown, NY. My family had a boat when I was growing up, and we did go boating on the weekends," recalls Connolly. "I'm no stranger to the water."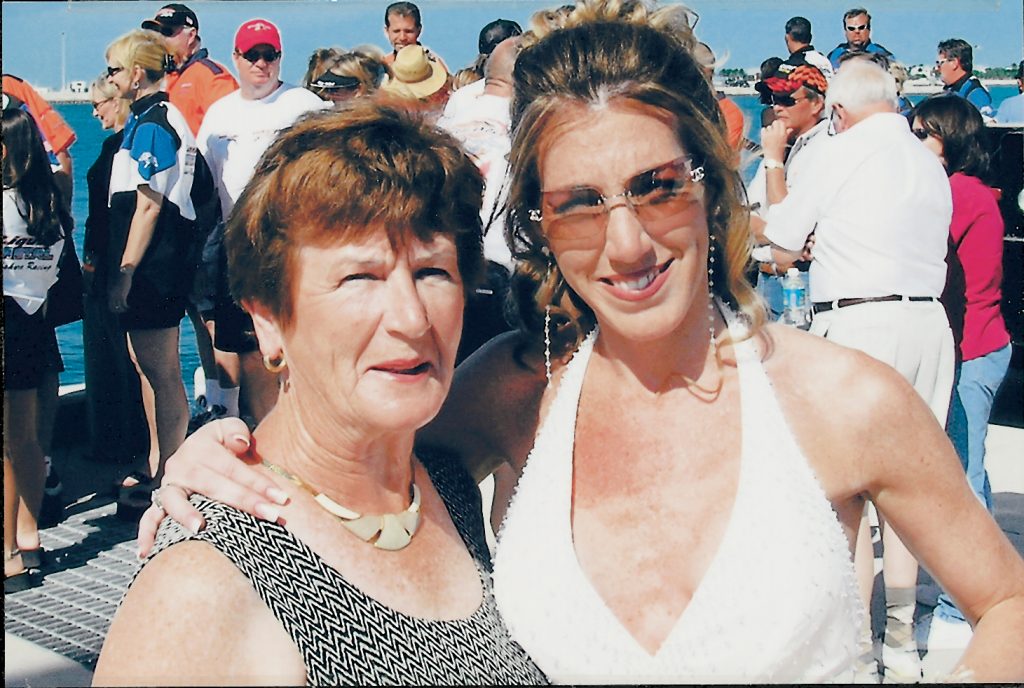 After attending nearby Hauppauge High School, she graduated from Hafstra College, initially intent on pursuing a career as a dietitian/ nutritionist – which she did, until the Letter of the Law beckoned.
It was as a lawyer that she first met her future husband, championship racer Billy Mauff, who owns and drives WHM Motorsports, the big yellow #5 Skater cat.
"I met Billy through work in 1992," says Connolly. "It had nothing to do with racing. He was a client of a firm I used to work for. We started dating two years later.
"Billy did get me interested in the racing end of it," she says. "It was something totally new to me, but my first boat race in '95 was when I really got a taste for boat racing. It's addictive and I love it!"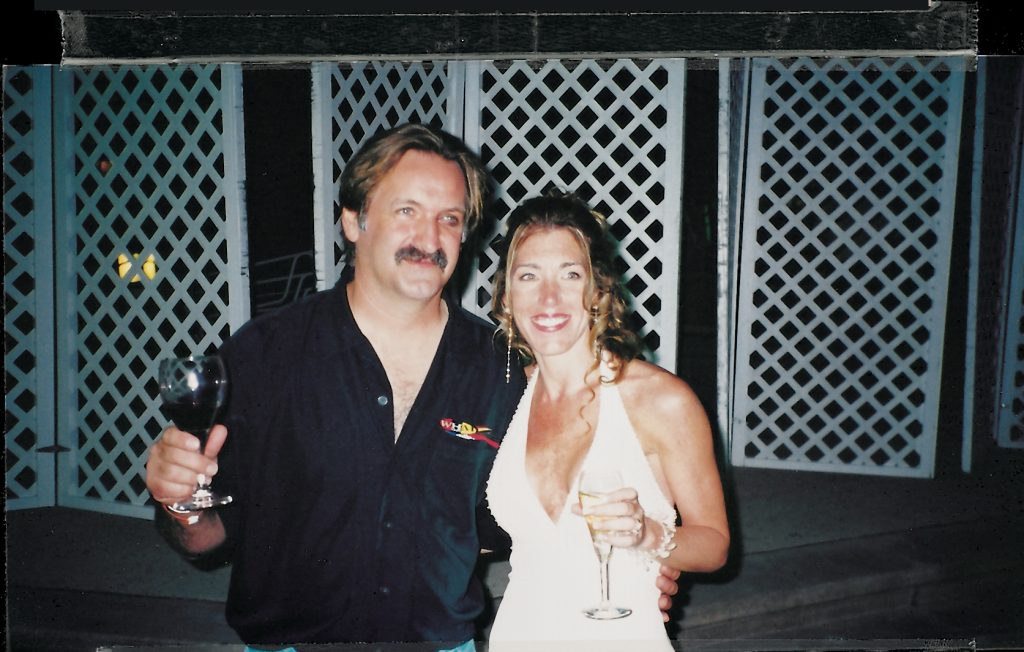 Whenever occasion permitted, Connolly, who is also an avid NASCAR fan, would take time out from her self-confessed workaholic lifestyle to accompany her husband-tobe to the races, thrilled by his back-toback world championships in 1998 and 1999 (with former teammate and throttleman Joey Imprescia in SBI's Superboat Limited class).
In 2003, Connolly's already hectic schedule turned into a wide-open-throttle whirlwind.
Connolly and Mauff flew down to Key West to participate in an inaugural world title powerboat bout organized by event chairman/ CEO Lee Mills in conjunction with a fledgling group of the nation's top racers searching for a new avenue to enjoy their sport.
That year marked the beginning of the Offshore Super Series Powerboat Association (OSS), of which Connolly is now board counsel.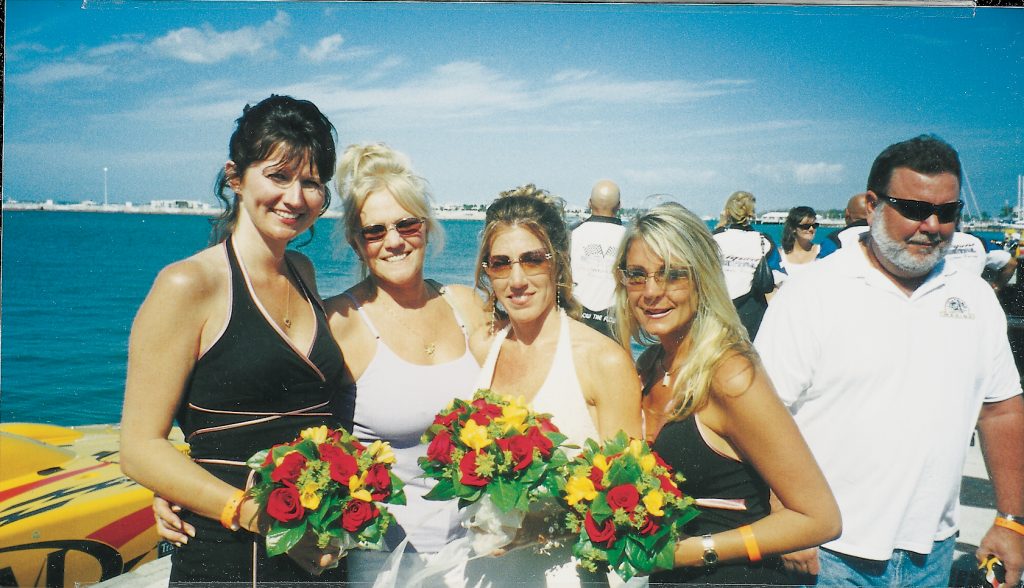 "June's contributions have been incredible," says Elaine Motl, a veteran race producer from Corpus Christi, TX for over 10 years, who is also the chief executive officer of OSS (and a former Poker Runs America Woman in Power). "Elaine and I worked very hard to make it happen," adds Connolly. "I would spend 60 to 80 hours a week working with Elaine and the board members. Whenever a question arose, phones rang."
Connolly was essentially responsible for shaping the legal foundation of the not-for-profit OSS, from bylaws and contracts to sponsorship forms and insurance. As legal counsel, she goes to all OSS races and attends all board meetings at race sites. Each Wednesday, she spends three hours on a conference call with OSS members.
"The past few years have taught me there's a big difference between being a race fan and the legal end of it all," admits Connolly. "I'm learning a lot. "Obviously, I don't know everything. If there's a question I can't answer, I go to my partners, one of whom is 40 years my senior." (Editor's note: Melville, NYbased Goldson, Nolan & Connolly, P.C. is the corporate counsel for OSS).
"Everybody's trying. We worked tremendously hard through a lot of adverse situations," explains Connolly. "We weren't out to create a rift in racing. We tried our best not to interfere with other organizations, never told anybody they couldn't race with them. We weren't looking to steal race sites from anyone. Sure we're in competition, and right now our business motto is to focus on canopied boats."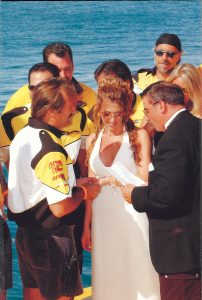 Key West 2003 was also the beginning of another marriage. It wasn't on any official schedule, but it was the November that Billy Mauff and June Connolly wed.
"Billy has always wanted to get married at a world championship race," says Connolly. "It was a really difficult year because I had already gotten the paperwork for a wedding license in Alabama (site of the earlier planned OSS worlds). Then the race moved to Key West.
"I had two weeks to plan the wedding," says Connolly. "I did it in a day. Naturally, I had the dress already picked out. I knew I wanted the cake to be a replica of the WHM boat and I found a bakery in Key West able to do that.
"We flew in on Monday night. I met with the wedding planner on Tuesday, picked the menu, flowers and got the invitations. Then Billy and Pepe Llama (Mauff's now retired – and legendary – throttleman) flipped the boat during Wednesday's race."
A cake replica of the WHM Motorsports Race BoatThe WHM team worked around the clock to repair the boat. When crew chief Ray "Fuzzy Bear" McMichen suddenly noticed a hairline crack in the canopy, WHM's Sunday race appearance was cancelled.
"We got married in the morning and we actually got to watch the race together. Both Billy and Pepe had matching black eyes, but thank God everybody was okay. Even the weather was gorgeous," recalls Connolly.
"Lee Mills was so nice he scheduled the awards reception earlier so people could come to the reception (held for fellow racers and friends later that evening at Casa Maria, just off the 'infamous' Duval Street)."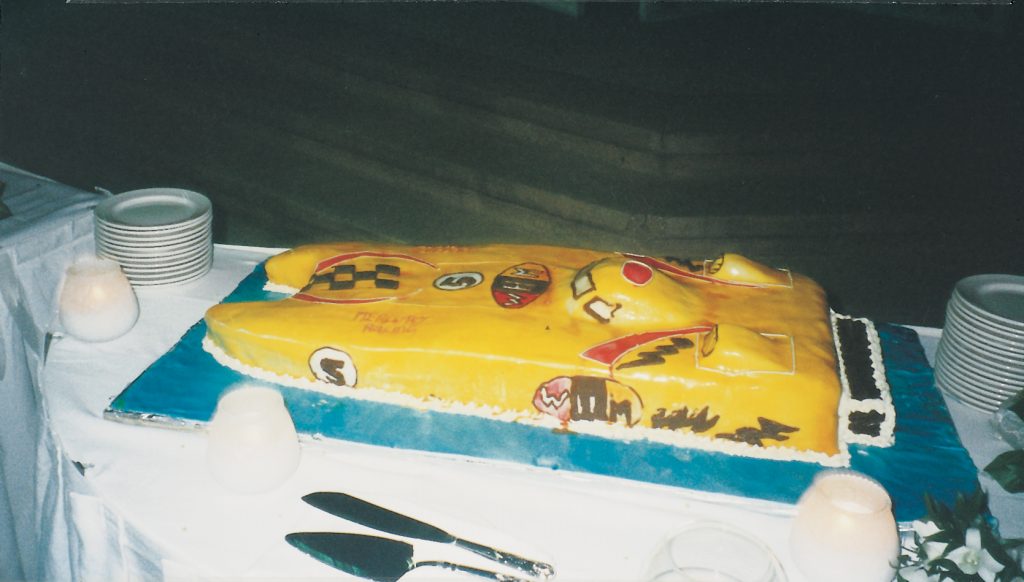 Connolly admits the "incident" (as she calls it) left her shaken.
"Since I've become legal counsel, I have met a lot of people in good times and, unfortunately, bad. Remember that first year in Biloxi, MS when we had that  tragedy with Randy Linebach – it just really hit home.
"Billy always uses the term 'family' when he talks about the racing community. He's right, but it's almost a Catch- 22 situation. You almost feel responsible for them all, and that can be a burden sometimes.
"I feel a great sadness when there's an unfortunate event – more so than when I went to the races as a spectator or a fan. Now for me, it's more of a family. The reality is that nobody's immune, whether you're a top-rated throttleman or a driver."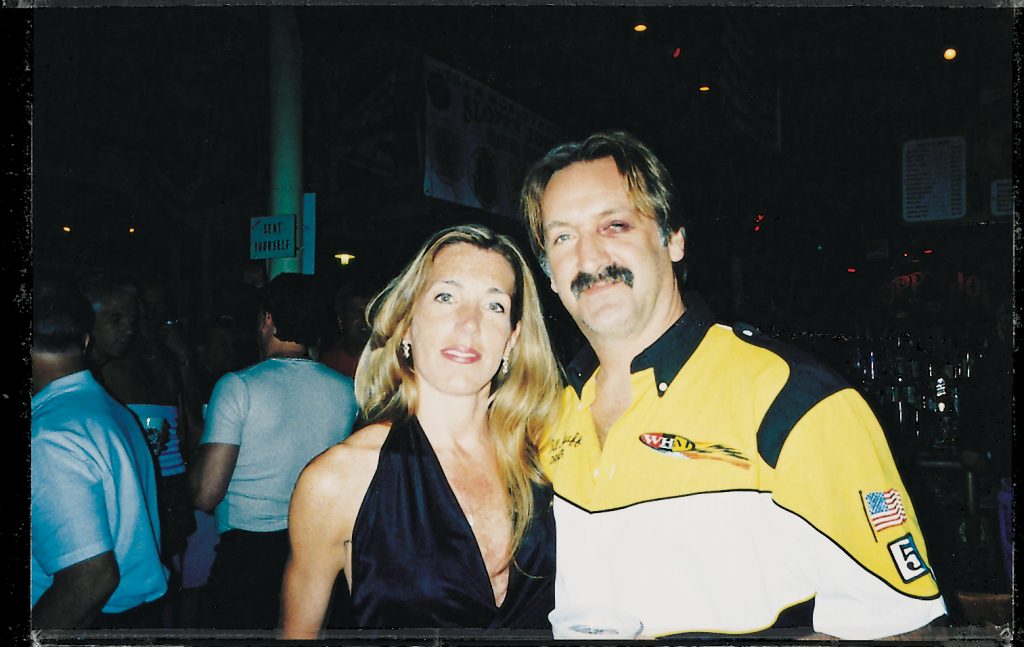 Despite what she has identified as her "change of attitude" when she attends races, Connolly says she loves boat racing as do her two strongest supporters, parents William and Mary Connolly, who come to most of the events.
"In a way, I've always been attracted by speed," she says. "My father has been flying for 20 years and now he's  got Billy interested in flying. He doesn't now, but we just recently purchased a Lear 25J. We're redoing the inside and the jet is being given a 12-year inspection."
Given the couple's strong work ethics (Billy Mauff – known to his friends as "The Plumber" – owns the largest union plumbing shop on Long Island, is president of the plumbers association, and owns an excavation company plus a sprinkler contracting business), one question remains: "Do they ever relax?"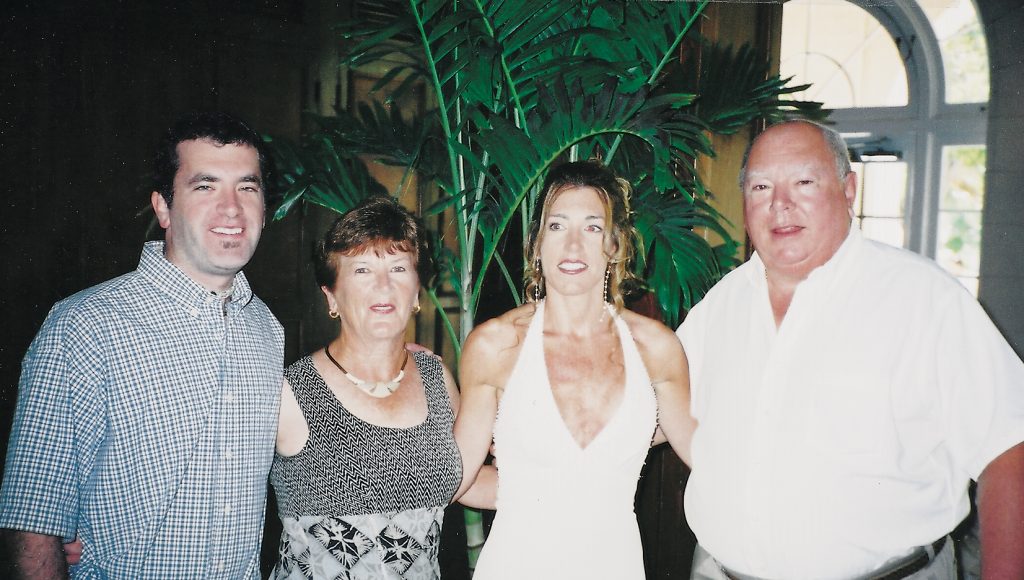 "Billy puts the same energy he puts into work into racing," says Connolly. "Everything is fast, fast, fast. It's his form of release. His other passion is snowmobiling, which is usually a 'guy thing.'
"This time, though, we're going on a few trips together. Both of us work hard and we play hard," says Connolly, adding that she also enjoys gardening in the springtime and working out. I have a personal trainer. Lately, it has been more than difficult to find the time, but it's my sanity."
And, of course, there are our 'kids' – two huskies named Sky and Crystal and Lady, who Billy insists is a Norwegian wolfhound and I say is an Akita. We both take very good care of them together."
Professional expertise, genuine concern and compassion, honesty, insight and beauty – who could ask anything more from an ideal woman in power!