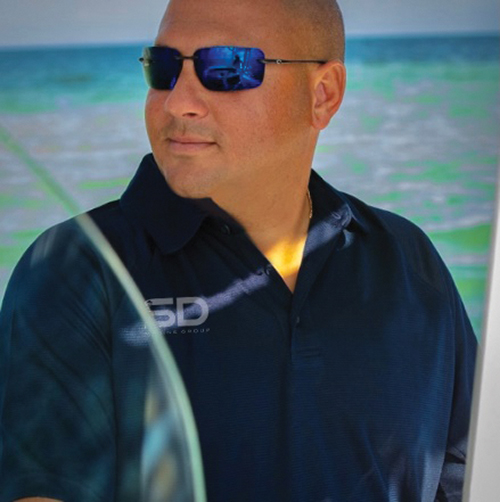 SD Marine Group is building a resort marina in the heart of the Florida Keys.
By Gregg Mansfield
A new generation of marina operators are buying up old marinas across Florida. The marinas are typically family owned and hidden gems that need polishing.
One of the new operators is SD Marine Group (formerly Chief Marine Group) which purchased Smuggler's Cove Marina in the Florida Keys. Centrally located in Islamorada, SD Marine Group operates a nearby dealership that sells brands including Cigarette Racing, Caymas, FrontRunner, Sea Cat, and Xplor.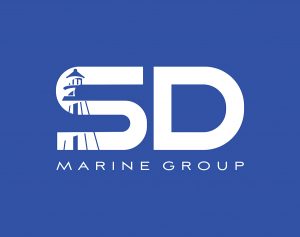 Leading the effort is Gabriel Pacheco, who was born and raised in Miami and has lived in the Florida Keys for more than two decades. The group is about to undertake a complete redevelopment of the marina, which was renamed Islamorada Yacht Club.
The marina and adjacent property were in rough shape after Hurricane Irma in 2017. Pacheco said the property was essentially a time capsule with the hotel room beds still made and the bar was ready to serve drinks
We caught up with Pacheco to talk about SD Marine's plans for Islamorada, the next generation of marinas and expansion plans for the company. Questions and answers have been lightly edited.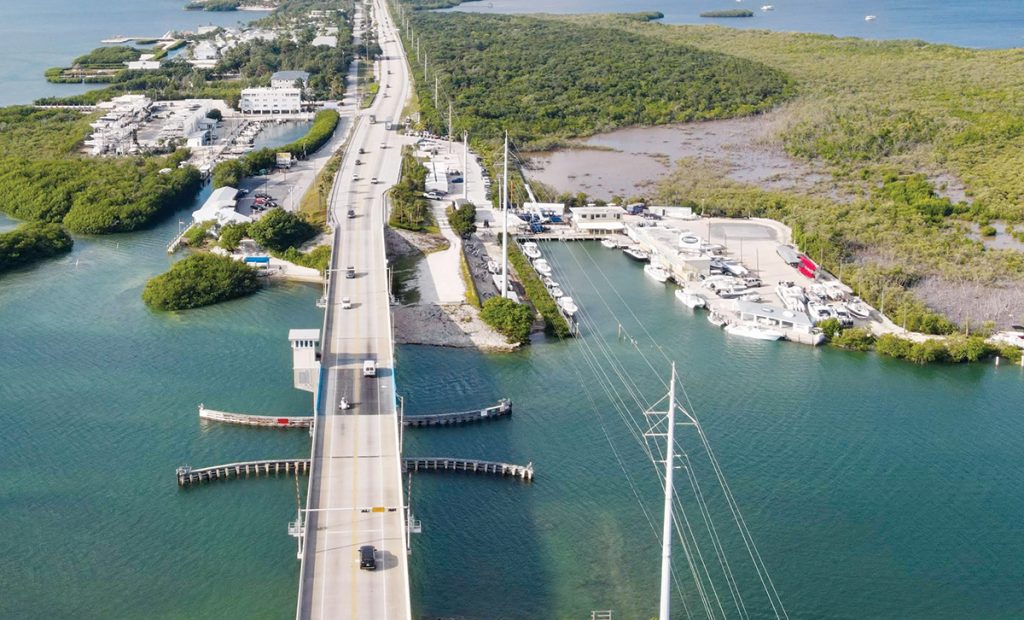 What condition was Smuggler's Cove Marina when it was acquired in 2021?
Gabriel Pacheco: Smuggler's Cove Marina was a hotel, restaurant, bar with a marina inside of a cove. When we came in here, it was rundown completely because of the hurricane, it was washed down and has been sitting for four years, almost five years. 
We had many different concepts of how to approach the development of the property of using the old bones because they are good. But instead, the partners decided to just do it right. There's nothing better than starting from scratch of new construction, so we're going to wipe the slate clean completely.
We're going to make a brand-new marina infrastructure all the way up and it's not going to look the same. It's going to be a higher-end look and feel to it. We're going to have a brand-new restaurant, brand-new rooms, and a brand-new marina with full amenities.
What are the major improvements that you have made to the facilities?
GP: Since the acquisition, we have been clearing and cleaning the property in preparation for the development (starting in early 2023). Temporary offices and storage buildings were installed immediately to meet our needs as a dealership and service center. Most infrastructure has been updated or replaced to facilitate the large boats we sell and service.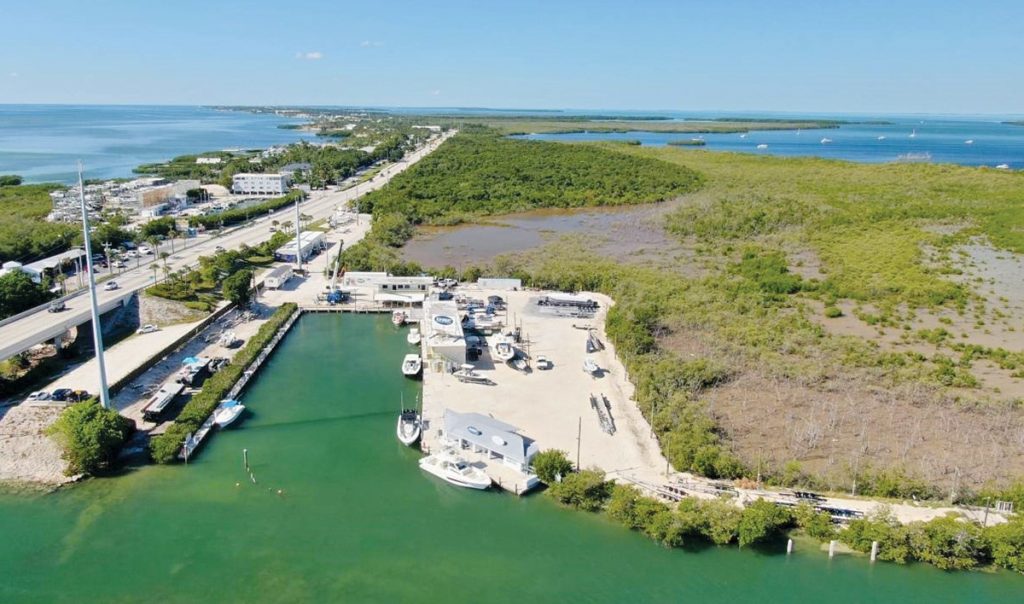 Are you approaching this as boaters who have development experience?
GP: That's right. We're coming in as people that love the lifestyle of boating. We're all sportsmen, we're all high-performance guys. We all love hotels, we all love food, we all love bars, and we love people.
If we take everything that we love, including our families, and we put it all in a blender, basically this is what pops out for our team. It's finding the best marina, finding the best location, finding the best amenities, finding the best restaurant foods, and service is No. 1 for our clients.
What's your timeline and how is the property currently being used?
GP: The development is scheduled to commence first quarter of 2023. We have an incredible team that has been working on the project for the last 18 months and ready to break ground. The property has been utilized for sales, service, and a few large venues—including the Florida Powerboat Club.
Why is it such a great location?
GP: Access! We are on the main waterway in the upper Florida Keys. The only draw bridge south of Miami. Deep water access, standalone property surrounded by one of the most famous sandbars in the world. It offers fishing, diving and family fun. The property is positioned in a protective cove with immediate access to both ocean and gulf.
Do you see the property as a destination for people or organizations such as the Florida Powerboat Club?
GP: That's 100 percent correct. We're going to be that resort, marina destination that you could come by air, by land or by water and you don't have to leave here. We're trying to do something very unique where if you have an 18-foot skiff to a 90-foot Viking and everything in between, we will have the amenities for you.
You could come for an afternoon by boat, or you could spend a week or two here and not have to leave because we're going to have everything that you will need for breakfast, lunch and dinner. The rooms and fuel, everything is all in one place.
Will you host major fishing tournaments or partner with boating clubs?
GP: One of the design focuses of the property is to host large boating events including local charities, fishing tournaments, powerboat clubs, and private events.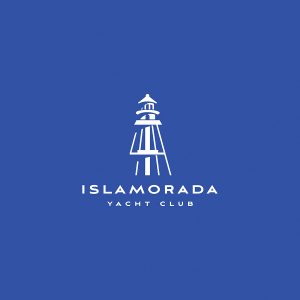 What boat brands do you represent and how did you pick them?
GP: We currently represent five boat lines: Cigarette Racing Team, Caymas, FrontRunner, Sea Cat, and Xplor.
A few of the lines were established through past relationships. The younger manufactures approached us, or we sought them out wanting to create the most diversified sales portfolio.
What does a diversified portfolio mean to SD Marine Group?
GP: We wanted to create a good portfolio that has offerings from a $40,000 boat to a $4 million center console, and everything in between for the South Florida market. Some of them are young companies that we're very happy to be with and some of them are established like Cigarette and the performance side that we're very excited to be a part of.
Are you a nationwide dealership or exclusive to the Keys?
GP: Our dealership is focused on the South Florida market for service and offer worldwide sales though our dealership network and brokerage house.
How many employees do you have?
GP: Our team is growing daily, and we are over 30 (employees) to date.
Does SD Marine Group have other acquisition plans in the future?
GP: SD Marine Group and its sister companies are definitely working to grow within its own footprint and look forward to expanding outside of it.