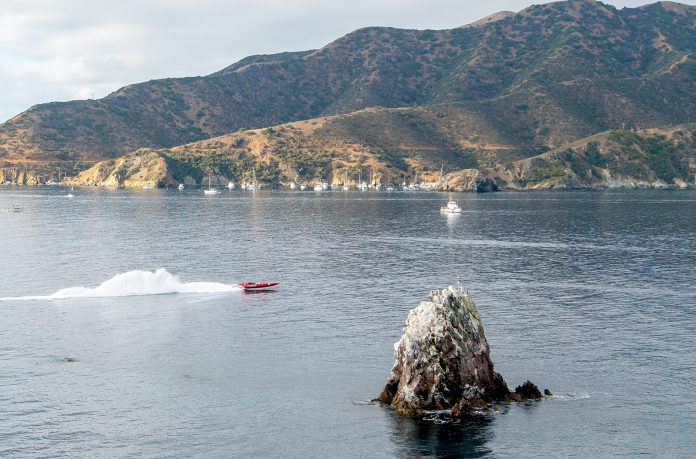 Ocean Cup announces five races that will challenge offshore racers.
by Gregg Mansfield
photos courtesy Ocean Cup
Longtime offshore racer Nigel Hook remembers the days when racers ran deep offshore only to return hours later to the finish line. It was a test of endurance, navigation and rigging for offshore teams.
Hook is trying to bring back old-school racing with the Ocean Cup, a series featuring five events taking place in California and Florida. The shortest race is 106 miles, while the longest race tops 430 miles.
"The origin of the sport is racing offshore, not in circuit racing close by the beach," Hook said. "It's different. You're taking on a lot of different weather conditions. The seas are very hard to judge and to run hard on an open ocean is tough. It's a lot tougher, in my opinion, than going around in circles off the beach. It's true offshore racing. I love it and I think other people are seeing that as well."
Ocean Cup is tentatively set to kick off May 4-7 with the 106-mile Miami to Bimini, Bahamas run. The series continues June 1-4 with the 111-mile Palm Beach, Fla., to West End Bahamas event. After two events in Florida, the Ocean Cup moves to California for the 138-mile San Francisco around Farallon Islands, Aug. 16-19.
The longest race of the season is the grueling 435-mile race from San Francisco to Marina del Rey to Long Beach run, taking place Sept. 14-17. The season finale is set for Sept. 27-Oct. 1 for the Huntington Beach around Catalina Island, a 112-mile race.
The Ocean Cup features three classes: unlimited cockpit boats; open cockpit boats up to 100 mph; and center consoles up to 90 mph
Offshore races for decades have been run just off the beach to bring fans closer to the action and attract sponsors. While the Ocean Cup competitors will disappear off in the distance, technology allows fans to follow boats via livestreams and tracking apps, Hook said.
"We're working on this, similar to what off-road (racing) has, such as the Baja 1000, where you can actually see what's going on. They've got cameras on the truck when they're running in the middle of a desert," Hook said. "We're looking to kind of replicate that."
Janet Wilson, general manager of the Ocean Cup, said they've been working with Satcom Direct since the Lucas Oil boat did an endurance run to Cuba in 2017.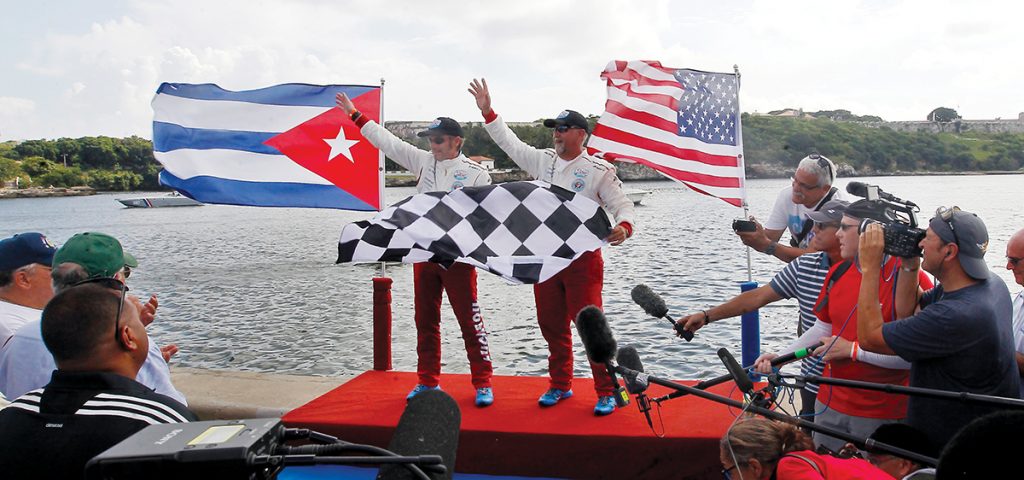 "You've got to be a good mariner, not just someone who can floor the throttles and go round-and-round from buoy to buoy."
— Nigel Hook
"They've been bringing out different equipment and trying things, and we've got the solution now," Wilson said. "The boats take some pretty big hits combined with the pitch and roll. But with the solid-state satellite systems, we've found the ticket. We're looking forward to that and I believe we're going to be able to monitor all the boats that enter."
Entering an Ocean Cup event isn't for the faint of heart. Competitors must have sea survival and first-aid certifications, and one participant must have their VHF radio operator's license. Additional safety equipment includes flares, mirrors, whistles, life rafts and sea anchors.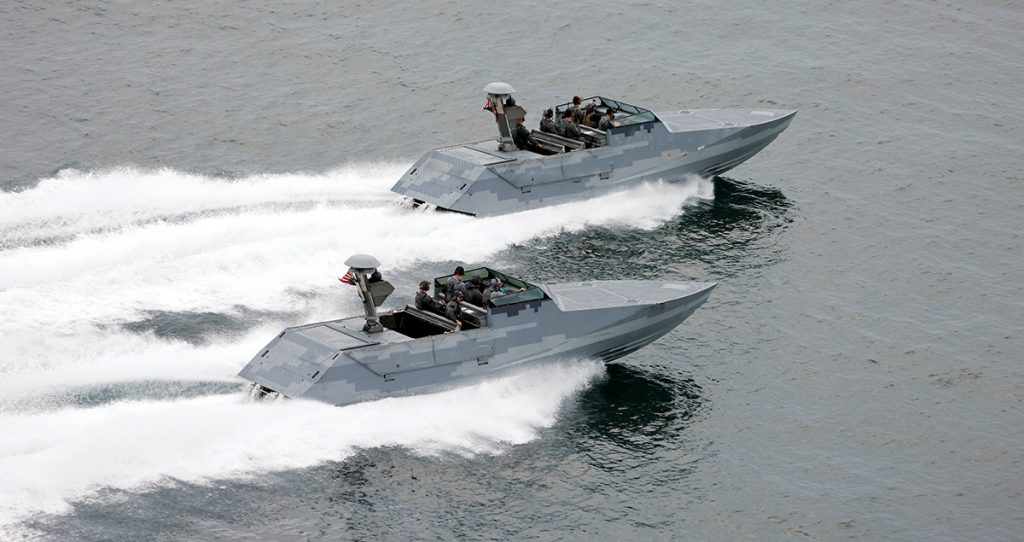 Organizers hope to have checkpoint boats along the way, but with teams taking different lines, checkpoint boats may be impractical.
"Everyone is trained and skilled to look after themselves," Hook said. "It's the same as any type of racing. If you see a competitor has a problem, you're obligated to help."
The endurance races will have rally starts and the world governing body Union Internationale Motonautique (UIM) will have a timer at each race to certify the results, including any world records.
Wilson said the Ocean Cup has a solid base of competitors including Al Copeland Jr. and Michael Drury, who have committed to racing this season. Joining them will be the Patriotic Duty race team running a redesigned 47 Outerlimits race boat and Hook will compete too.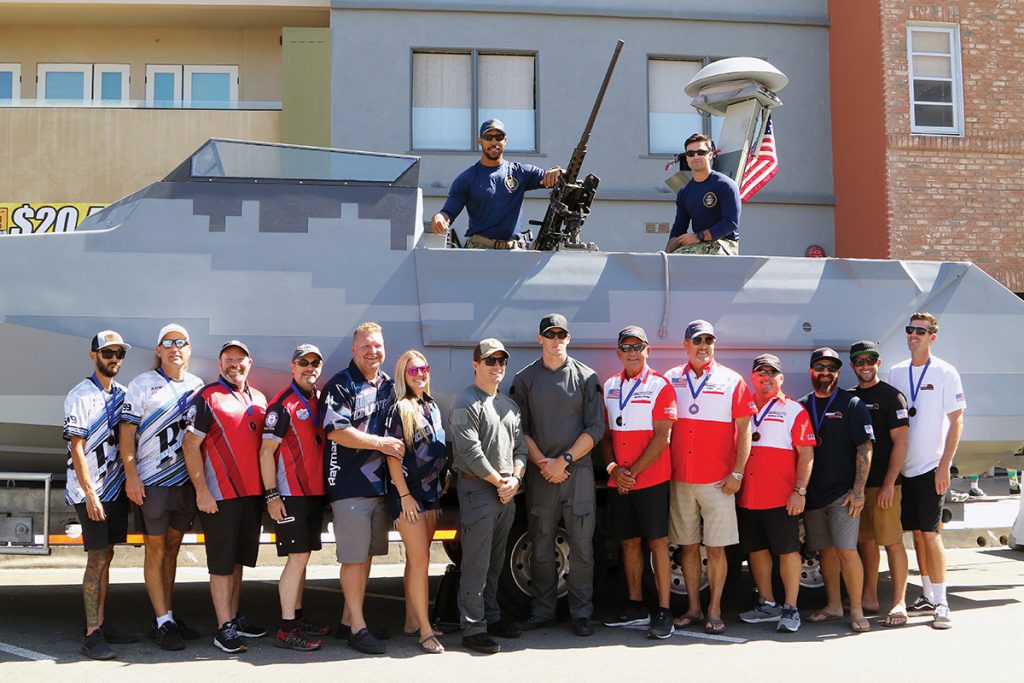 In the era before GPS, teams would run with a driver, throttleman and navigator who used paper charts. Most teams are running the Ocean Cup with a driver and throttleman, but Hook said some teams are adding a navigator even with the extra weight.
"Patriotic Duty is putting a seat in for a navigator because when you're in open ocean and you're the driver, it's really hard to be able to judge the waves you've got to navigate through and look at the GPS," Hook said. "I think we'll go back to the days when there's going to be three people in the boat."
Hook, who has raced the offshore circuit and competed in endurance racing, said the competitors have to be ocean savvy.
"You've got to be a good mariner, not just someone who can floor the throttles and go round-and-round from buoy to buoy," Hook said. "When you're in the open ocean, it requires a lot more navigation skills."