Foul weather didn't dampen spirits or the on-water action during this annual event in Wisconsin.
The 2015 6th Annual Lake Winnebago Four Horsemen Poker Run – hosted by Sweetwater Performance Center and The Dockside Tavern – kicked off Friday, June 12, with anticipation at all-time high in the picturesque, shoreside community of Oshkosh, Wisconsin.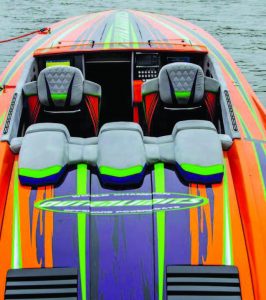 As in previous years, the annual event benefited the Make-A-Wish Foundation of Wisconsin. In addition to a generous anonymous donor, pledges included a silent auction with tickets for Green Bay Packers and Milwaukee Brewers games, an autographed Packers football, Summerfest and RockUSA tickets, timeshares in the Wisconsin Dells and a 50/50 raffle all of which combined to raise more than an impressive $5,000.
After all 36 boats registered, Friday evening consisted of excellent weather and a pig roast dinner at The Dockside Tavern as participants rekindled old friendships and made new ones. The gorgeous display of boats including models from Outerlimits, Fountain, Formula, Baja, Powerquest, Skater, Eliminator, Hustler, and Talon. Event regular Vinnie Diorio brought his stylish SL41 Outerlimits, while the team from Shogren Marine returned for its third year with a 2016 Mystic C4400 Catamaran with twin Mercury HP700 SCis and SSM6 drives. Also in attendance was long-time poker runner Vince Foglia with his 2016 Mystic M3900 Center Console with quad Mercury Verado 400R outboards.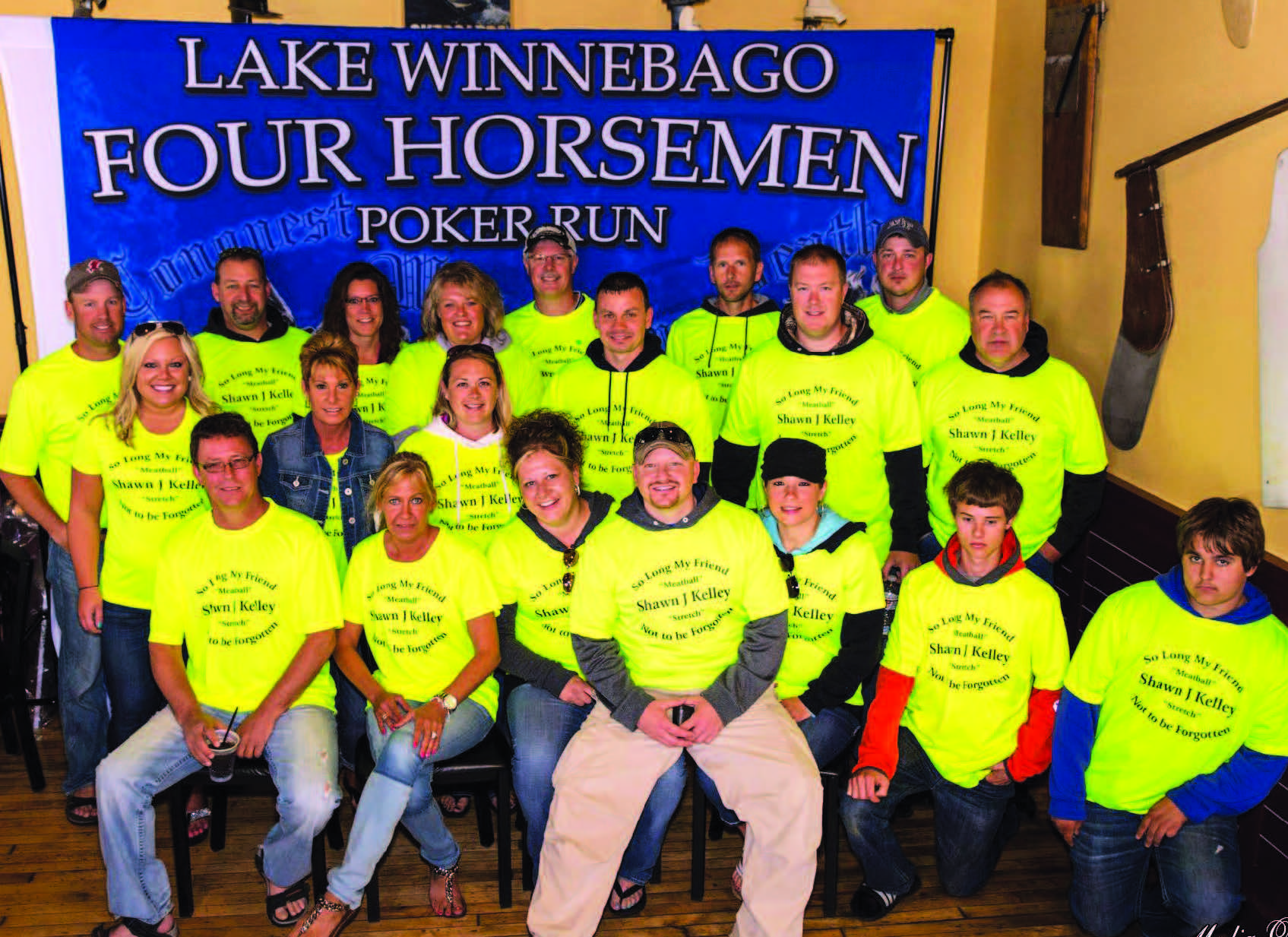 On Saturday, the day of the main event, weather was not favorable and the first southern stop heading to Fond du Lac was canceled. The players avoided the rain and headed east to Stockbridge, north to Menasha for lunch, then southwest and up the river to Winneconne before heading back to Oshkosh and finishing the run at the Dockside Tavern. Regardless of the weather, the participants made it through the run without any problems, and the center consoles, V-bottoms and catamarans handled the windy, misty conditions with ease.
Rounding out the event was the "Dun with the Run" happy hour, dinner buffet, and card draw. Sponsorship recognitions were given to Nick and Patti Mueller of Mueller Excavating, Pat and Cindy Bentley of Wells By Welch, Vinnie and Kim Diorio of Rollin' Transport, Matt Sagorac of All-Lift Systems, Doug Brauer of Fastsigns, and Jason and Katie Lindemann of Sweetwater Performance Center and The Dockside Tavern.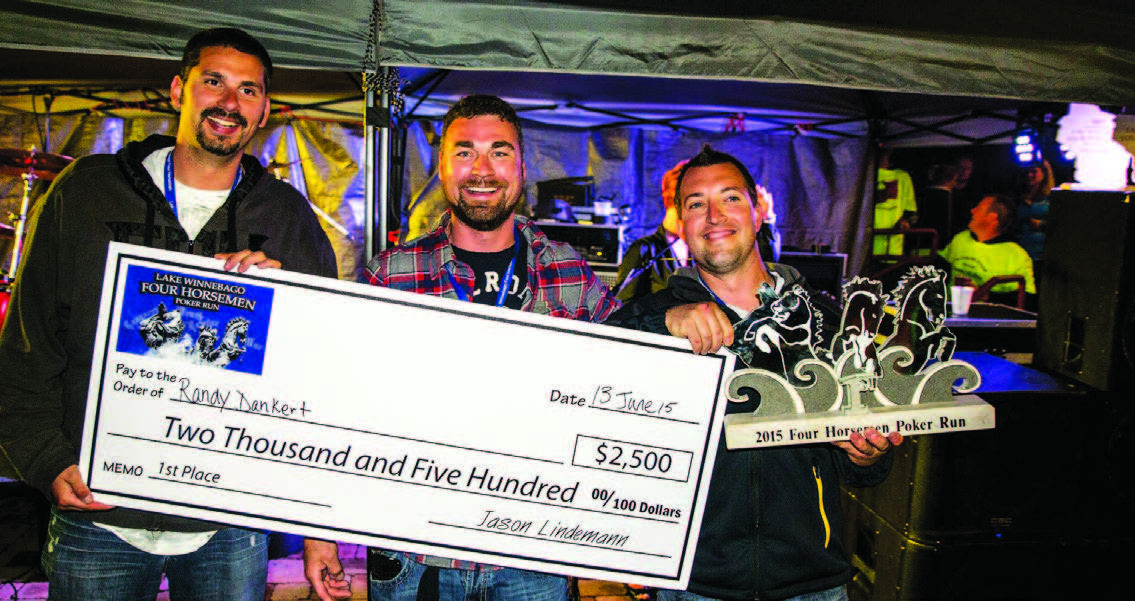 Following dinner, first timer Randy Dankert and his 30' Powerquest took the top spot with the winning card hand and went home with $2,500. Second place went to Donnie Verkuylen and his 38' Outerlimits, winning $1500. In third was Denis Gorazcniak with his 36' Concept who won $500. All winners took home gorgeous stone and mirrored original trophies carved by Eden Stone.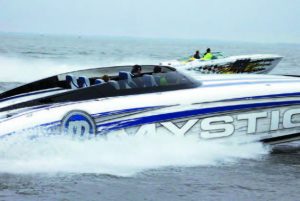 After the winners were announced the participants were entertained with live music provided by "Bad Habitz" and was the perfect way to end a great day on the water.
The 7th Annual Lake Winnebago Four Horsemen Poker Run is set to take place June 10-11, 2016, and is already shaping up to be a banner year! Many people have registered, the band is booked, and the route is mapped.
For more details visit www.LakeWinnebagoFourHorsemen.com