The National Power Boat Association held its annual Manhasset Bay Gold Cup Powerboat Poker Run last weekend and on hand to participate and start the event were Poker Runs America's Bill and Todd Taylor with their 32' Sunsation center console powered by twin Mercury Racing Verado 400R outboards.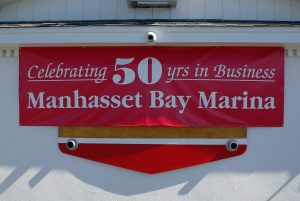 The weekend was hosted by Guy LaMotta's Manhasset Bay Marina in Port Washington, N.Y., where all the captains and crew were treated to complimentary coffee and bagels the morning of the event.
The official start happened at 12:40 pm, and the fleet was led by the Poker Runs America safety boat as well as Port Washington's Marine Police. Once the green flag was up, all boats headed towards Westport, Conn., where they picked up the first of five cards from Chris Broadbent's 47' Cape Fear, previously seen in the TV Series, The Sopranos, as Tony Soprano's boat, Stugots.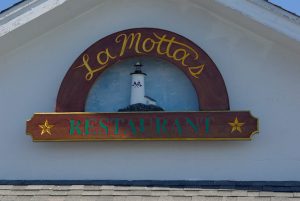 Poker runners were challenged by 4' to 5' seas, but all were able to safely navigate through Long Island Sound to Cold Spring Harbor, where they got their second card from Andy Kelly and his 36' Mainship, Enginee. Then it was off to the to the famous Crab Shell Restaurant in Stamford Harbor, Conn.
The Manhasset Bay event drew a strong contingent of serious performance hardware and when like-minded individuals get together, there's always some friendly competition. Joe Casstellana's 38' Skater, Awesome, led Chris Ryders' 38 Skater, Crisis Management, and Chris LaMorte's 36 Skater to the first card stop. Joe Kashinsky's new-for-him 47 Fountain, Lightning Strikes, led the way for the V-bottoms, followed closely by Michael Castellana in his 39 Midnight Express and Neil Hyman's 47' Fountain. David Camacho enjoyed his first poker run in his 27' Fountain, but was plagued by mechanical gremlins.
When the time came for card play, Bobby Pachman, navigator aboard Lightning Strikes took home the $1,000.00 cash prize for the best poker hand with three Aces. The 'King of the Cats' went to Joe Castellana in his 38' Skater while Kashinsky took home King of the V-bottom honors in Lightning Strikes. Best Looking Boat went to Ryder's Crisis Management. Camacho took home the Spirit of the NPBA Trophy for his perseverance.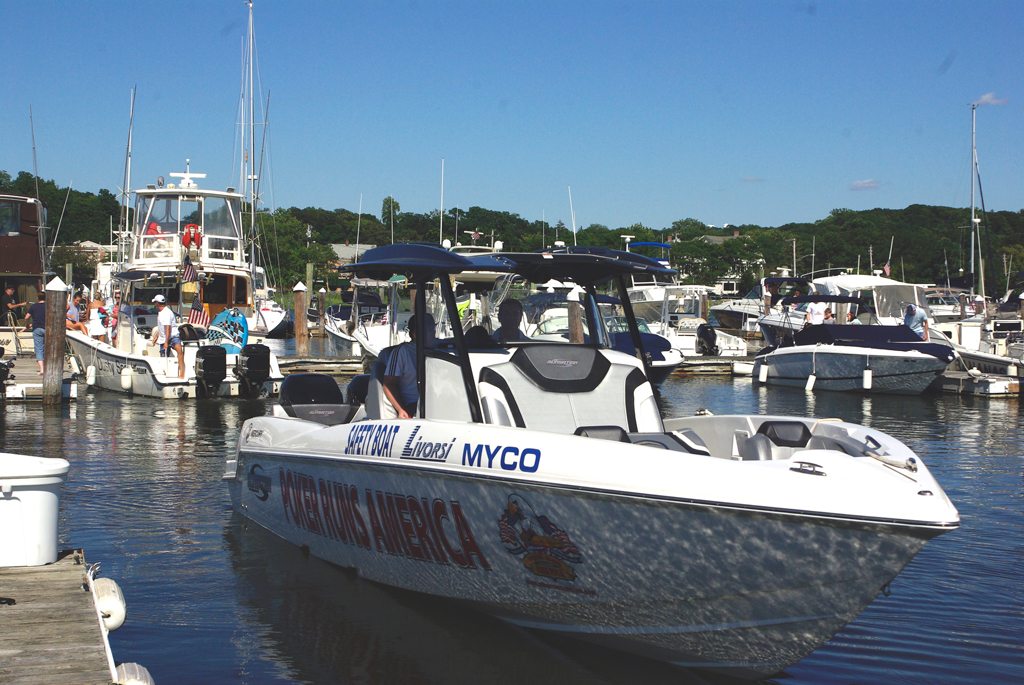 NPBA president Billy Frenz thanked the Taylors for their support and the use of their Safety Boat/Paceboat. "They traveled all the way from Canada to enjoy our hospitality and greet our poker runners," said Frenz. "We share in cross-promoting our events and enjoy their magazine, Poker Runs America."
Making sure he acknowledged the most important people at the Manhasset Bay Gold Cup Poker Run, Frenz also said, "I thank Allison and Natalie Frenz for helping me produce these exciting events."
We look forward to seeing a strong fleet of performance boats and center consoles at our next event on September 16th in Glen Cove, NY. Information, photos, and video are now available at www.nationalpowerboat.com .