The Fifth Annual Nopper Marine Poker Run is just around the corner. The event is slated for September 8, 2018 and it is shaping up to be bigger and better than 2017's event.
This year, the Nopper Marine Poker Run will be held at the West Island Marina and the Off the Hook Restaurant in Fairhaven, MA.
Organized by Heidi Pereira and collaborated with Nopper Marine and Earl's Marina, this event was created to raise money for the Better Community Living Program Agency located in Dartmouth, MA. This program is designed to serve children and adults of all ages with special needs and developmental disabilities.
Last year, the Fourth Annual Nopper Marine Poker Run was held September 9, 2017, in Fairhaven, MA.  The day provided perfect boating conditions, with light wind and temperatures in the 70's.
Thirty-four high powered performance boats from local areas and as far out as New Jersey came down to participate in this event. The poker run consisted of five stops with the final hand being played back at the starting point at Earl's Marina.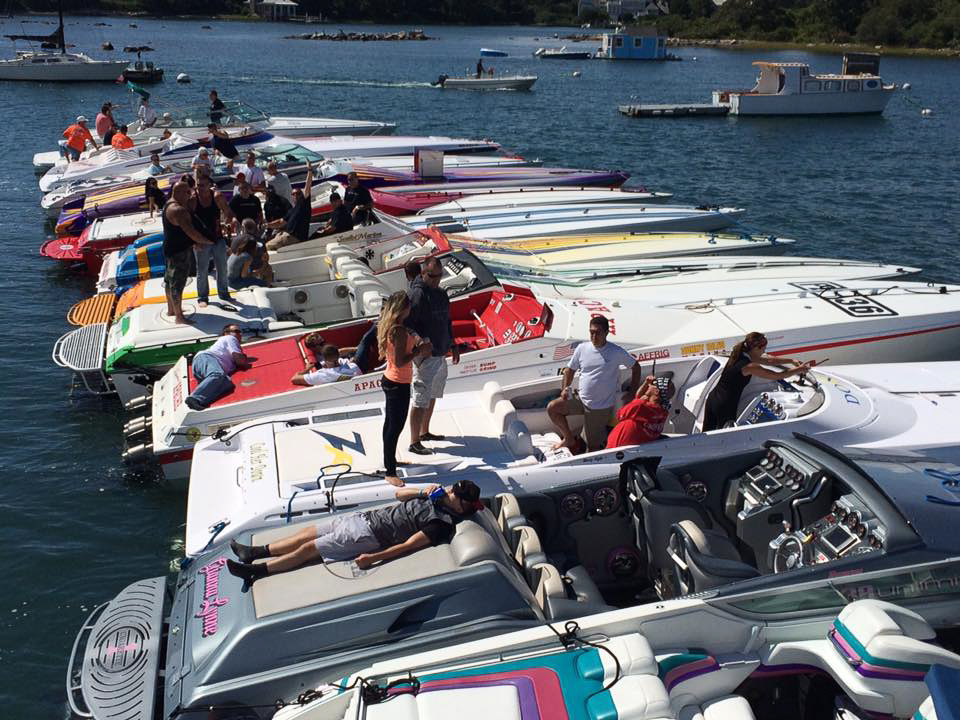 There were 1st, 2nd and third place winners and cash prizes were awarded to each winner. Michael Cordeirawith came in 1st place with his 28' Sunsation, winning $1000, in 2nd place was Jake Gallery, winning $500 with his 38' Baja; and the 3rd place winner won $250 which was anonymously donated back to us.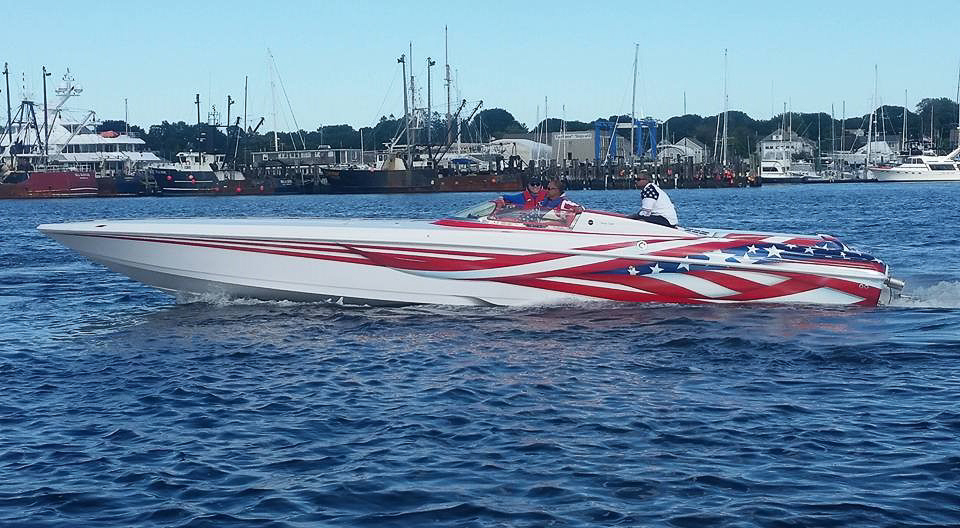 Awards were also given for Best Looking Boat (John Troto- 36' Skater) and Best Looking Crew. (Cliff Rose, 38' Cigarette Top Gun). All participants indulged in a buffet dinner which was donated by Kevin Grant Enterprises. Raffle items and entertainment for this event were donated by local restaurants, businesses, and donors in the area.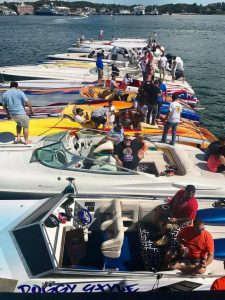 This was a successful, fun-filled event in which all proceeds went to a great cause and they expect more participants this year.
Heidi Pereira and Peter Nopper would like to give special thanks to everyone who participated, donated and volunteered their time for this event.
If anyone is interested in the Nopper Marine Poker Run please feel free to contact Heidi Pereira via email at heidi_pereira@bettercommunity.com or by phone at (508)-971-1699.