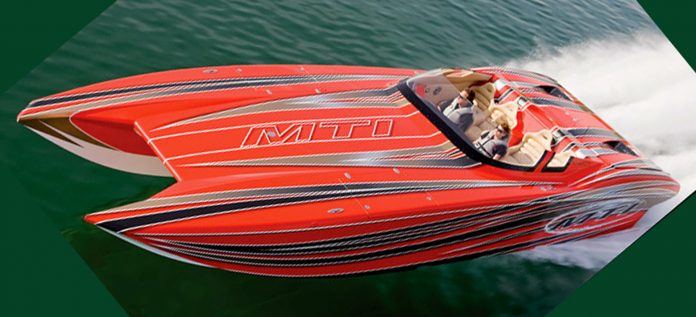 Marine industry veteran Terry Sobo is the new Director of Sales and Marketing for Marine Technologies Inc., the builder of custom high-performance catamarans and center-consoles. Sobo starts in his new position today at the Offshore Powerboat Association's Lake Race at Lake of the Ozarks, Mo.
"We're very excited about it," said MTI president Randy Scism. "Terry has a bunch of experience with center consoles and catamarans and he's a perfect fit for us. It's like putting on your favorite shoes. He just fits."
Sobo began his career in performance-boat marketing in Missouri, working for the Jenkins family at Black Thunder Powerboats. He then moved on to Nor-Tech Hi-Performance Boats in Cape Coral, Fla., helping the manufacturer start its now popular line of center consoles. Most recently, he had been with Deep Impact and Blackwater Boats in Miami.