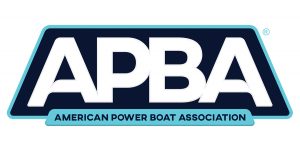 The American Power Boat Association has a new home and a new logo to celebrate its 120th birthday.
The organization, which sanctions boat racing for everything from stock hydros to offshore competitions, left its longtime home near Detroit, Mich., for a new home in Auburndale, Fla. In the process, the APBA announced a rebrand campaign during its recent Hall of Champions event in Seattle.
The new logo with the tagline "We are boat racing" is an update on the organization's old logo that had been in use for at least four decades.
"We recognized it was 120 years and wanted to move the organization forward and do a refresh of the brand but also embrace the history of it and keep some status quo," said Dana Potts, APBA's marketing director. "The other thing we were really excited about was creating the tagline 'We are boat racing' and encompassing all of the categories and everybody together that we're all one."
Founded in 1903, the membership organization sanctions races in the United States under the worldwide sanctioning body Union Internationale Motonautique (UIM). The APBA not only provides standardized rules, officials and insurance, racers earn points to join its Hall of Champions.
The biggest change for the organization is leaving Michigan for the sunshine of Central Florida. Potts said the board looked at various options, but Polk County made an aggressive play for the organization. APBA joined the nearby USA Water Ski and Wake Sports Foundation Hall of Fame.
"Polk County really made the most aggressive offer and rolled out the carpet for the APBA, which is really exciting to have them embrace us," Potts said.
Polk County is building out a sports complex and once the construction is completed, the APBA National Headquarters will relocate into the facility. On the surface, the move to Florida makes sense since the state has the highest number of registered boats in the country and the area is rich with boat-racing history.
"There's been a lot of boat-racing history from the old Cypress Gardens to Miami Marine Stadium," Potts said. "The excitement was we felt wanted and they were really receptive."