Ballough will throttle a boat similar to the Victory 3 in the last two races of the 2017 season.
Multi-time world and national champion offshore powerboat racer Gary Ballough has joined Dubai's Victory Team for the final two races of the 2017 Union Internationale Motonautique XCAT World Championship in Dubai.
"It's like a dream come true for me," said the 60-year-old Ballough in the Dubai newspaper, the Gulf News. "I'm very excited to be in blue at last. I've made some fantastic friends here and now to race alongside one of them is an absolute pleasure to me."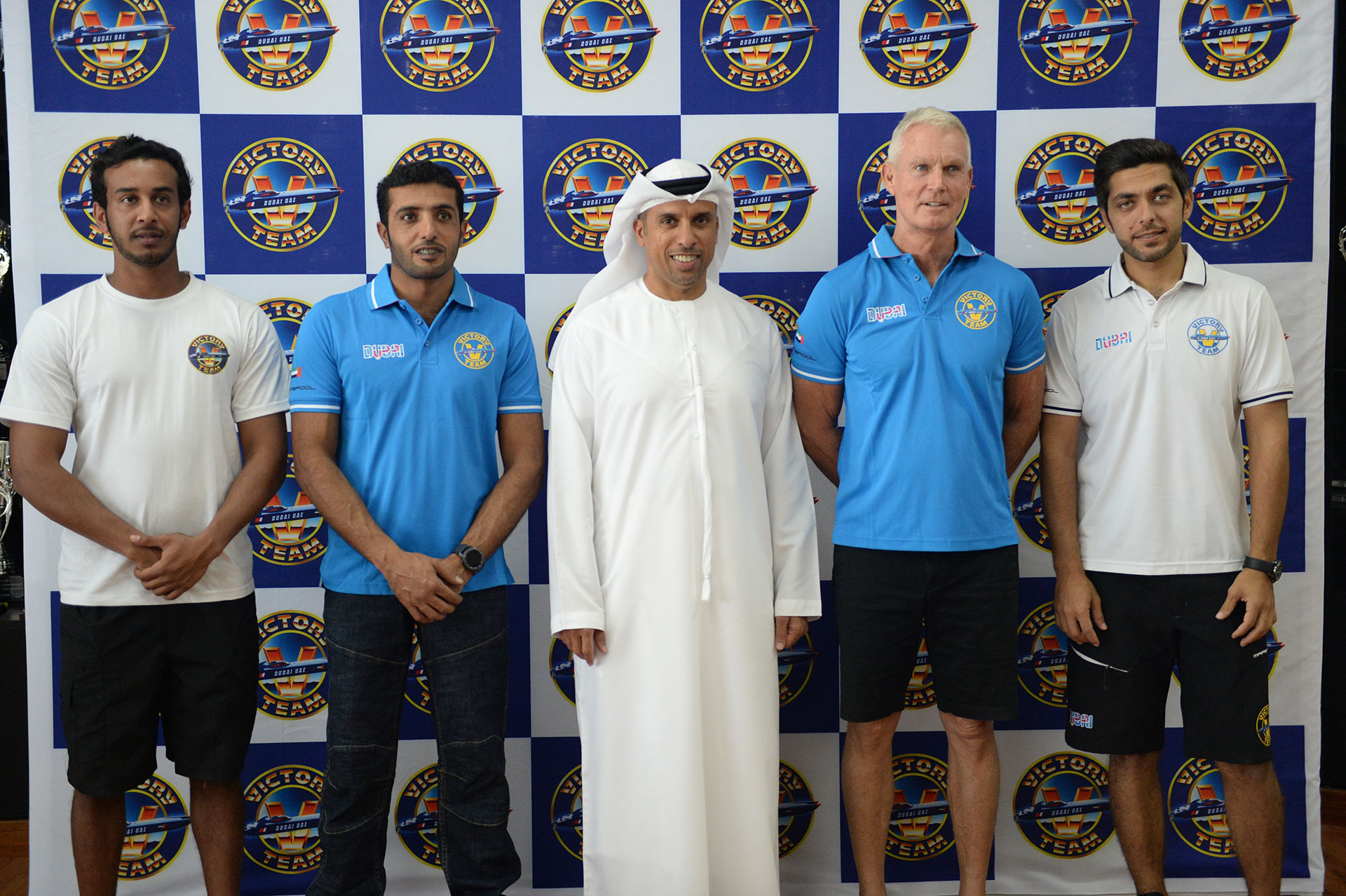 Ballough will throttle the Number 33 Victory entry with driver Ahmad Al Hameli. The boat is powered by twin Mercury Racing ROS outboards and after testing, Ballough described the catamaran as "amazing," in a recent phone interview.
Ballough won his seventeenth national championship in Super Boat International and finished second in Key West with drivers Paul Whittier and Jimmie Harrison in Ballough's 32' Doug Wright, FJ Propeller. Ballough followed that up with his seventeenth world title at the Offshore Performance Association's championships at Englewood Beach, Fla., with driver Joe Celello.
Ballough got the phone call from the Victory Team when he was hauling his boat to race in Key West, but didn't sign the contract until early this week. He knows that he's going to have to step up his game in the high-dollar world of XCAT where Ballough has had success with drivers Omar Daniel from Switzerland and Paul Whittier. The Victory Team has won the season championship since XCAT was formed and has one boat, No.3, piloted by Salem Al Adidi and Eisa Al Ali. They won both rounds of the Zhengzou Grand Prix, but finished sixth and second in the next two rounds of competition at the Weihai Grand Prix. Victory Team placed fourth in the fifth race, while the sixth event in Xiamen was canceled due to bad weather.
Going into the final two races, there are six teams with a legitimate chance at claiming the world title. Al Adidi and Al Ali currently stand in second place behind the Australian entry. Ballough's first competition will be Friday and Saturday. Check the schedule at www.xcatracing.com.