Black Thunder Offshore Marine Corporation, which builds Black Thunder powerboats, is in production with three new 2018 models currently under construction at the company's headquarters in Hannibal, Mo.
"In 2017 with the presidential change and the appearance that things were on the recovery track with banks, we decided to get back into production in 2018," said John York, Director of Marketing and Business Development for Black Thunder.
Of the three new models, two are 43-footers and one is a 46' boat. One of the 43s is a poker-run model powered by twin Mercury Racing 1100s with M6 drives. The 1,100 makes 1,100 foot-pounds of torque through much of its power curve, according to Mercury Racing, which makes the motor a good choice to push a big boat like the Black Thunder 43, which has a full cabin with 6'10" of headroom belowdecks.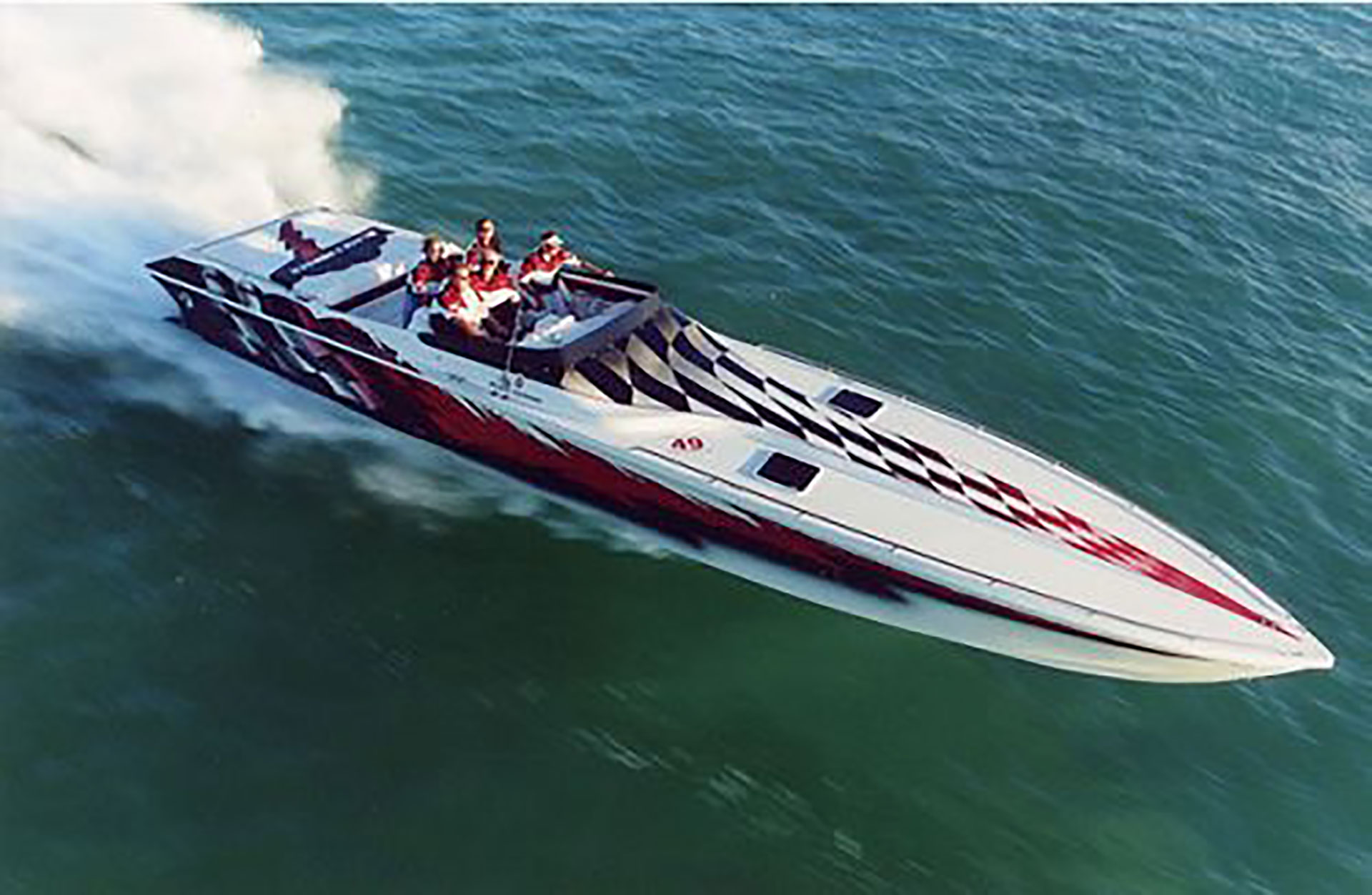 York explained that the 43' poker run model is designed more as a day boat with less tankage in terms of capacity and is built with lighter-weight materials and processes. "It allowed us to re-think and re-evaluate all of our manufacturing process to come out with an improved and upgraded product," said York. "Black Thunder has never had a hull failure, and some of the things we will improve on in 2018 is weight reduction through vacuum forming and resin infusion." Additionally, the poker-run version has fewer features and will be built without equipment like a water maker.
For the first time in the company's history, Black Thunder is offering outboards for 2018 with four Mercury Racing Verado 400Rs as the power of choice. The company will use other brands of motor on request, but Mercury will be the standard power.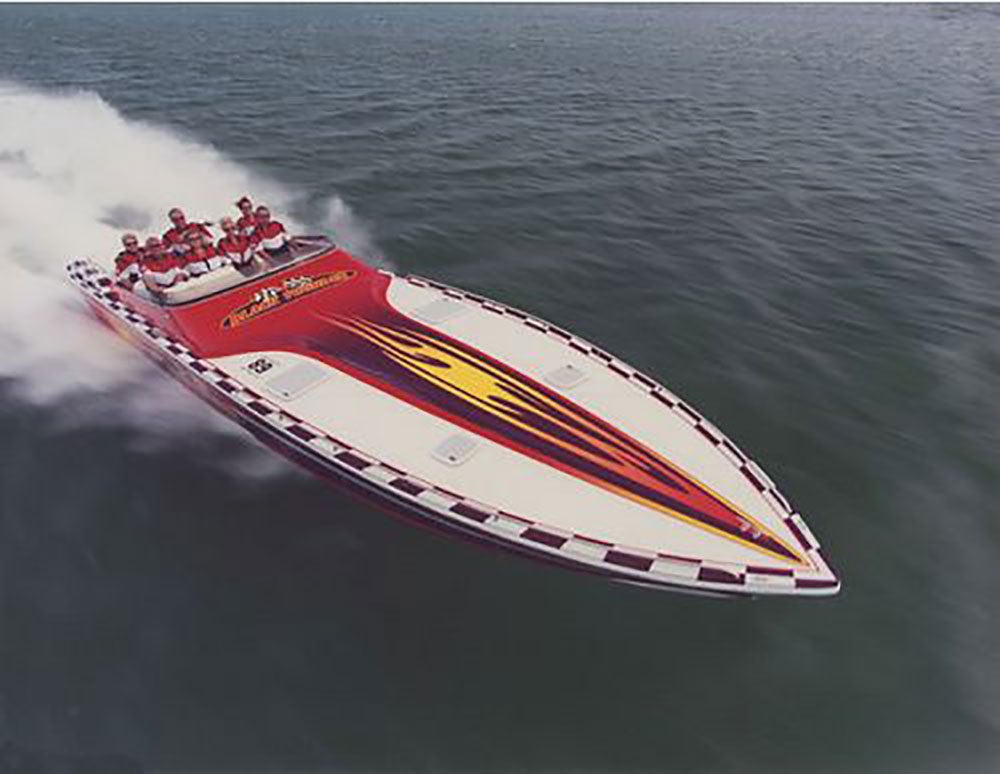 Finally, York said, "Another technology we're going to embrace is the safety we can achieve through new products now available to manufacturers." One such items is equipment that can be used to identify gear or people on board and label it with a unique code. Using advanced antennae, the system can instantly identify when the person or object moves from a given area in the boat and track them if they accidentally go overboard. This gives the captain and crew a better opportunity to find them more quickly.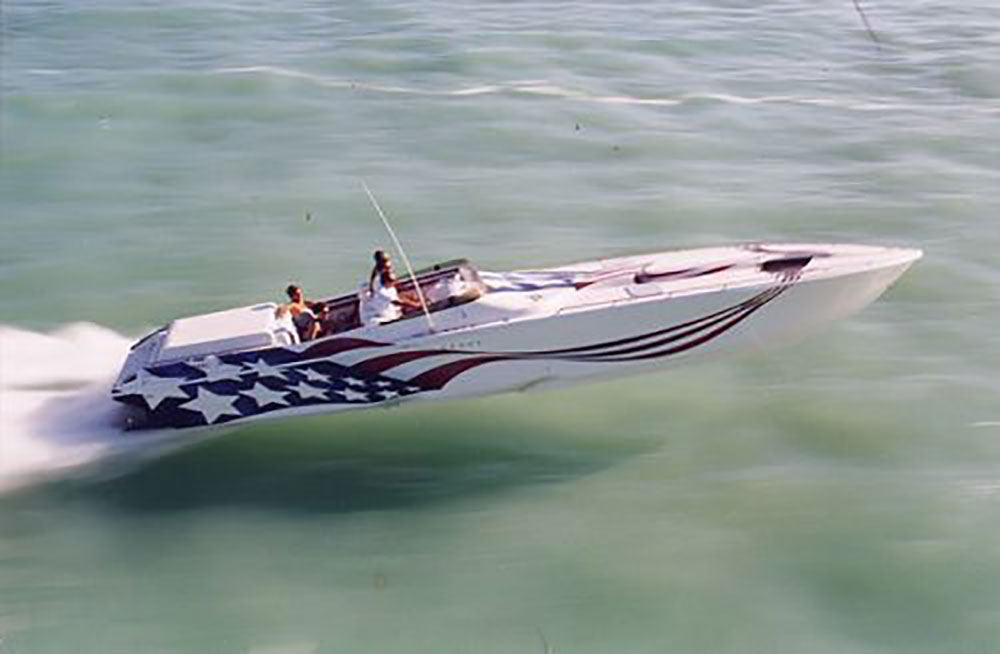 While a certain company in North Carolina is getting a lot of attention right now for its plan to set a speed record, Black Thunder is thinking about taking a shot at the mark after a Black Thunder has dominated the Lake of the Ozarks Shootout's V-bottom division for the past two years. Dennis and Jason Parvey have a Black Thunder 43' flat deck that has a lower profile and 5'10" of cabin headroom. Last year, they ran 161 mph in a boat with a full cabin.
"We want to show everybody, you don't have to build a race specific boat to hold this record," said York. "We want to try to accomplish this with as little exotic work as possible." Keep an eye on Black Thunder's return at www.blackthunderoffshore.com.