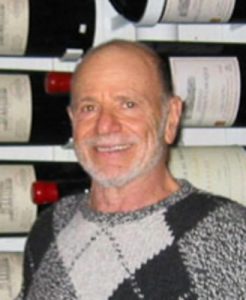 Five-time national champion in offshore powerboat racing Doctor Robert Magoon passed away at his home in Aspen, Colo., on January 10.
An ophthalmologist, Magoon started racing offshore to relieve the tensions of work and he quickly found success, earning five national championships from 1968 to 1973. His team won more races in a single season than any other and earned more points in a year than any other driver. In 1973, he was voted Medical Sportsman of the Year. In 1971, Magoon was elected into the Marine Hall of Fame and in 1972, he was named to the American Power Boat Association's Honor Squadron.
In 1974, after retiring from racing, he built a boat to attempt the Miami to New York endurance record. He averaged 55.4 mph in 22 hours and 41 minutes to cover 1,257 miles across the open ocean, crushing the old record by 8 hours, 45 minutes. In addition to being covered in numerous marine publications, Magoon also appeared in Sports Illustrated six times.
Magoon grew up in Florida and attended the Florida Military Academy before going to college at the university of Florida where he distinguished himself academically and athletically. He went on to medical school at the University of Miami, competed an internship at Jackson Memorial Hospital and completed his residency in Ophthalmology at Harlem Eye and Ear Hospital in New York.
He went into private practice in 1963 and became a respected eye surgeon. He taught at Jackson Memorial Hospital and was nominated Chairman of Ophthalmology Department at Mountain Sinai Medical Center. Dr. Magoon was one of three ophthalmologists in the country chosen to do implants for cataract surgery.
When Magoon passed, his wife and love of his life Nancy was by his side. He is survived by his children Eric Magoon and Arden Magoon Karson, grandchildren Jared, Micah and Lilly Karson, Stephanie Magoon. In lieu of flowers, the family has asked that contributions be made to the Oncology Clinic at Aspen Valley Hospital or The Alzheimer's Drug Discovery Foundation in New York.