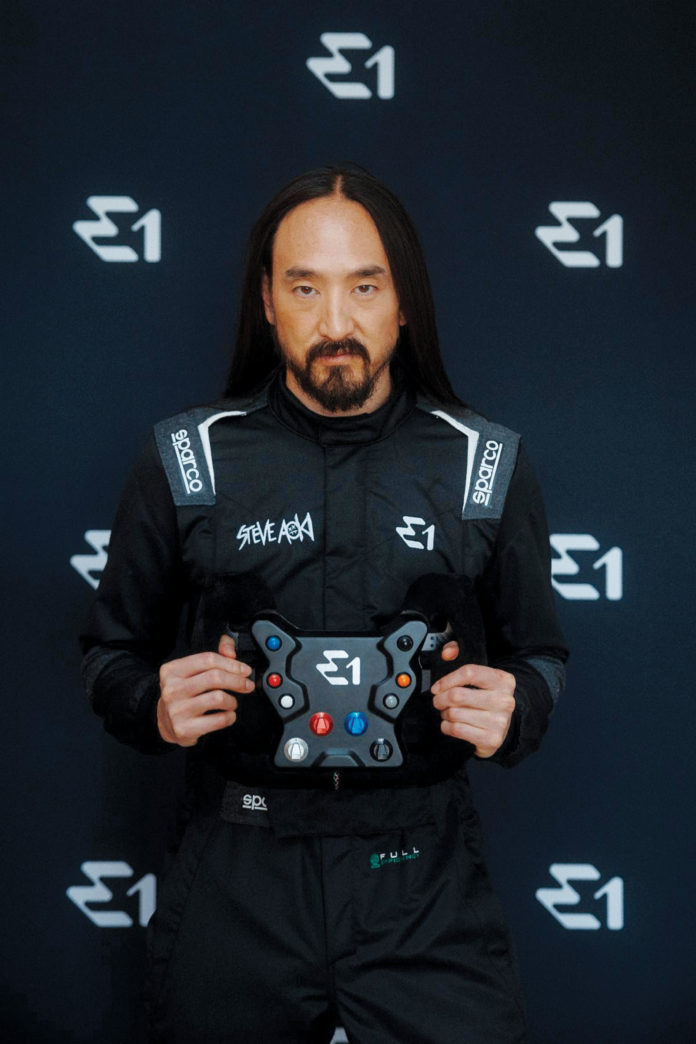 Superstar DJ Steve Aoki, known for his electrifying beats, is making waves in a whole new arena. The pioneer of electronic music has announced his leadership of a groundbreaking racing team in the UIM E1 World Championship, the world's premier all-electric raceboat competition.
The aquatic venture holds a deeper significance for Aoki as he follows in the footsteps of his father, Rocky Aoki, who not only founded the popular Benihana restaurant chain but also made a name for himself as an offshore powerboat racer in the 1970s and 1980s, enduring a harrowing crash beneath San Francisco's Golden Gate Bridge in 1979.
Aoki joins an illustrious lineup of team owners in the UIM E1 World Championship, including NFL legend Tom Brady, tennis icon Rafa Nadal, Formula 1 star Sergio Perez, former Chelsea soccer sensation Didier Drogba, and the Venice Racing team, with more to be revealed soon.
"The UIM E1 World Championship not only offers me a chance to continue my father's racing legacy on the water, but this time going electric!" Aoki said in a press release. "E1 is a great blend of adrenalin, sport, sustainability, and fun, and I can't wait to develop our team to entertain fans with our racing and our parties, inspiring change and bringing people together. I'm proud to follow in my dad's footsteps."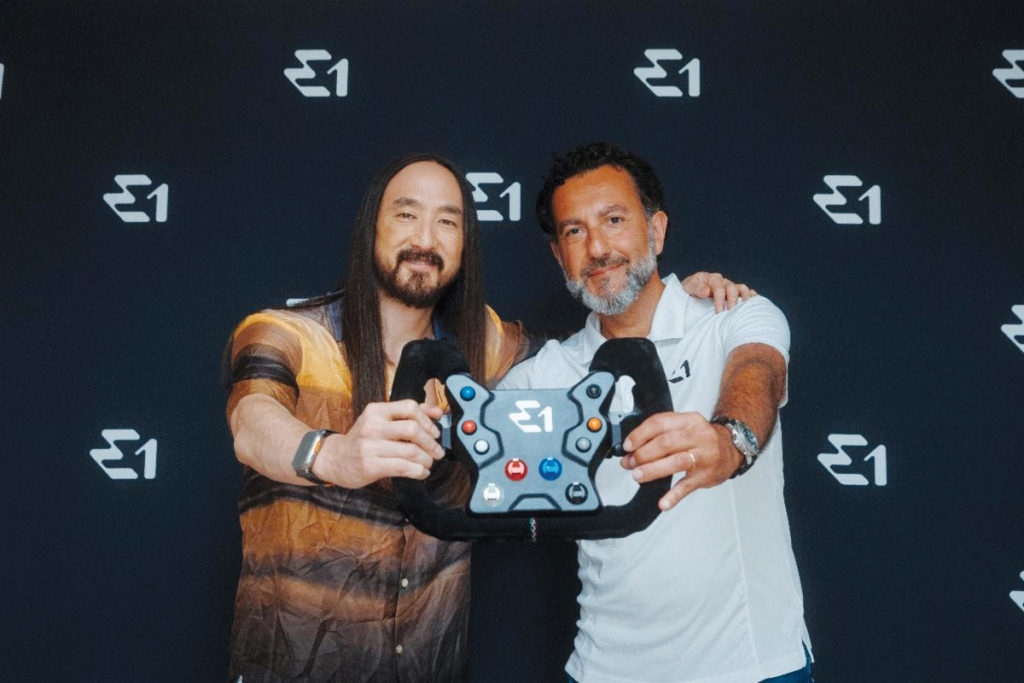 Beyond music, Aoki's diverse interests include entrepreneurship, fashion, and technology, with a strong commitment to sustainability. He aims to leave a positive legacy by championing sustainability in fashion, music, and technology and protecting the marine environment. His memoir, "Blue: The Color of Noise," reflects his passion for preserving our oceans.
Though the E1 World Championship has yet to run a race, it's already attracted some big names to the sport. The tour is expected to have 12 teams with the first races plan for early 2024 that include the Middle East and Europe.
The teams will be racing a RaceBird electric boat, which was specifically designed for the E1 World Championship
"The UIM E1 World Championship continues to attract leaders in sport, business, and entertainment to spearhead teams to compete in our inaugural electric racing season," said Rodi Basso, co-founder and CEO of the UIM E1 World Championship, in a statement. "We're so proud to welcome Steve Aoki to the E1 racing family.