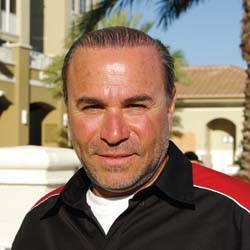 Having a passion for competition is a common trait among performance enthusiasts. But for Doug Falcone, he has shaped his life around it, both at work and at play. From racing motorcross, jet skis, shifter carts and the Star Mazda Championship Series, to establishing himself as a successful entrepreneur, his drive to compete has been in constant motion throughout his life.
For instance, his racing resume includes a ten-year tenure on the competitive motor cross circuit where he won the District #6 Motor Cross state championships 125 Class. He was named the Top Amateur in the Jet Ski 440 Stock and Limited in 1985 and in 1987, and finished within the top five in the Shifter Cart 125 Expert Stock Class and Modified 125 Class from 1989 to 2000. Falcone even raced in the Star Mazda Series Championship for three years in the North East district, where he finished in the top 10 each season and was named rookie of the year in 2002.
Now at 52, Falcone still hasn't slowed down. He is currently the COO of Access to Money, a Cherry Hill, NJ-based company he established that sells, services and processes approximately 10,000 ATMs across the United Sates. He also stays up to speed in his off-time running the waves either at poker runs or on along the Jersey shore.
To order a back issue call (800) 461-9128