Jason Ventura and his company 
Brand X Hi-Performance Marine m
ake it easy for Clients to Enjoy a Poker Run.
Jason Ventura stood in a D'Angelos sandwich shop parking lot in Bristol, R.I., not sure what the future held. He had just resigned from his position at Outerlimits Powerboats and his car was nowhere close. While he was waiting for a ride from a friend, his phone rang. He had no idea that the foundations of Brand X Hi-Performance Marine were about to be laid.
 Longtime Outerlimits customer and friend Bill Pyburn was on the line. He told Ventura,  "There's a ticket for you at Southwest. Get on a plane, come down here, start your business and I'm going to be your first customer."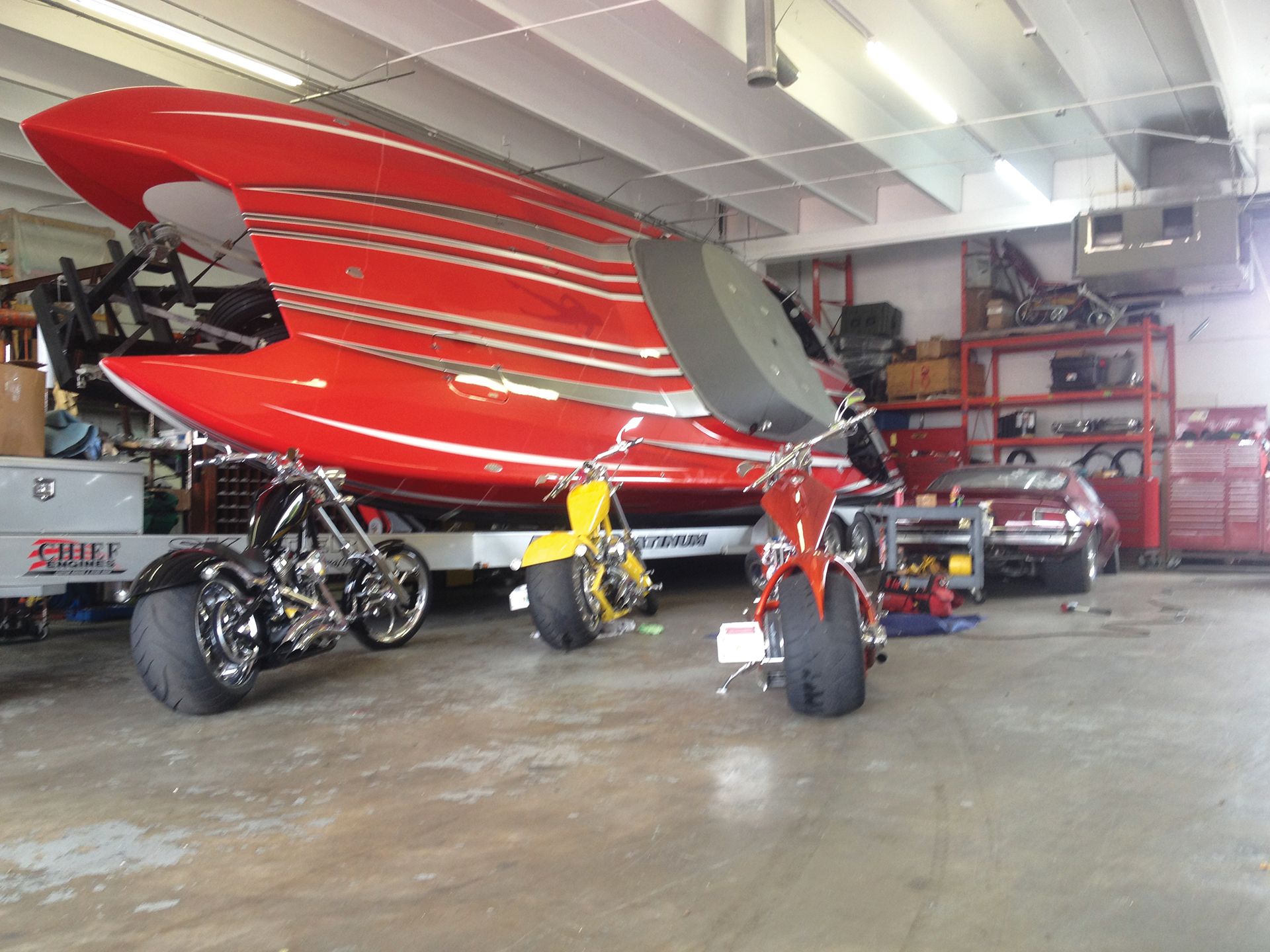 Ventura continued, "I got home and Jim Schultz (owner of the enclosed cockpit Outerlimits, Factory Billet) called me. He put me on conference with Mike (Fiore, president of Outerlimits) and said, 'Hey Mike, I want Jason to run the boat with me. He's the only one I'm comfortable with.'"
Fiore was OK with it and before Ventura even had a name for his new business venture, he had two new customers. The calls kept coming for the next 24 hours and the next thing Ventura knew, he was living in hotels in Florida and had eight customers with poker run boats for his new company, Brand X Hi-Performance Marine.
"Who starts a high-performance marine business in 2008?," the 47-year-old Ventura asked rhetorically. He now has a shop in Pompano Beach, Fla., with a solid base of customers. Brand X's core business is offering full concierge service for poker runners. Depending on the customer, the company will bring a boat to a poker run in turn-key condition. Brand X has a full support trailer and will launch the boat and put it in a slip, ready to go for the customer. Once the poker run is over, Ventura and his crew will put the boat back on the trailer and take it back to the shop. Then Brand X technicians will go over the boat and see if anything needs to be replaced.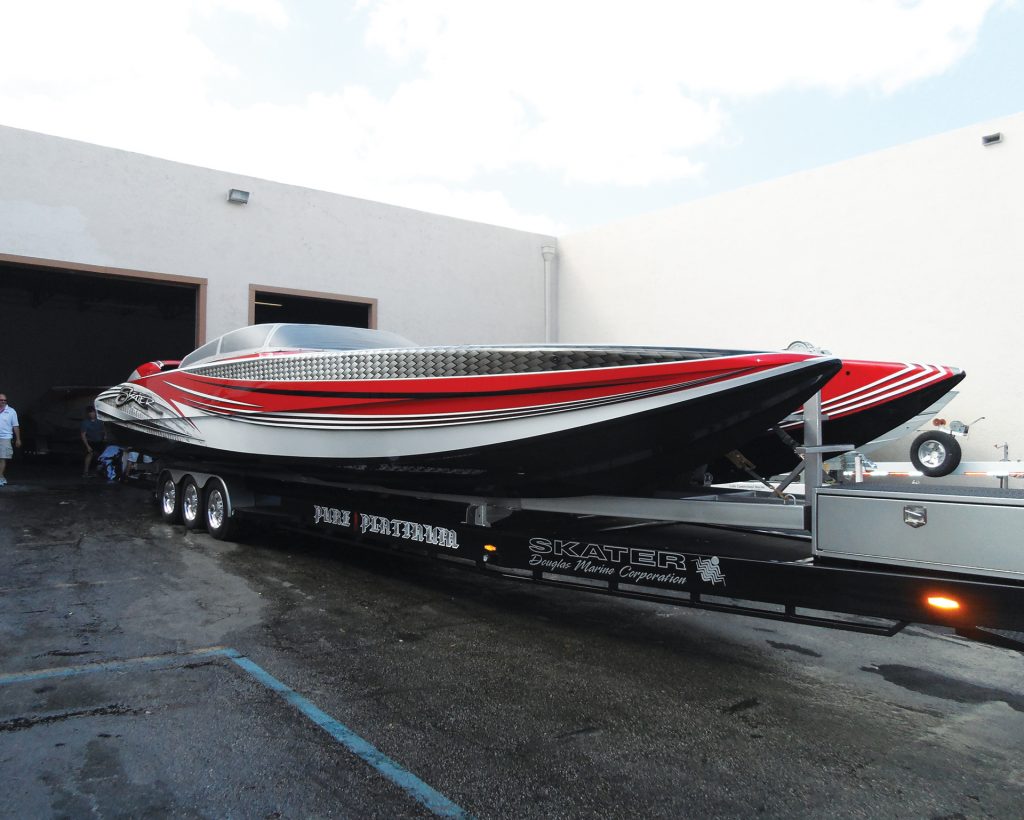 "We do different levels," Ventura explained. "There's a day rate during a poker run with expenses. We do everything for you. The boat is fueled and washed every day.  We go through everything in the morning before you leave, you basically hand off ropes and walk away."
He learned early that diversifying would help his company be successful, Ventura has brought as many disciplines as possible in-house. Brand X does its own drive service and welding and he has recently hired a graphics specialist to do painting. The only thing he subcontracts is interior work, and for that he uses Mike Mears at Fineline Interiors in Hallandale Beach, Fla., and Jamie Borg at Cutting Edge Marine Interiors. The company has a Website (BXPMarine.com), a Facebook page, and most of the company's work still comes from loyal customers and through word of mouth.
Brand X Hi-Performance occupies a 12,000 square-foot shop in Pompano Beach, plus 3,000 square feet at BAM Marine in Fort Lauderdale and 3,000 square feet in another location nearby. Ventura has six full time employees including a painter in the new paint shop. Once the painting business picks up, he plans to hire another painter and hopes to have five or six boats painted every year at Brand X Hi-Performance Marine.
Additionally, Ventura has taken on a business partner, Rob Stanley, who co-owns Brand X Brokerage and Sales. The service business is Ventura's, but sales are 50/50 with Stanley.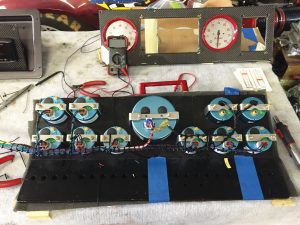 It's a pretty amazing trip for a guy who was a diesel truck mechanic at a Coors Beer distributorship near Ventura's hometown in Massachusetts. He owned a drag car and a Checkmate powerboat with a supercharged big block.
When Ventura was 18, he crew chiefed for a blown altered called "Wild Thing" and was part of a show called Hot Rods from Hell.  "I was 18 years old and had my first gig crewing for a guy with a blown alcohol car," he recalled. "To be 18 and putting your guy through the water box at Indianapolis Raceway, that was amazing." From there he went on to running his own Top Sportsman car before he got into boats.
In 1997, at a local poker run, Ventura was planning to run his Checkmate which had a supercharged MerCruiser 496 MAG HO. He met Don LeBlanc, who had a 37' Outerlimits, and LeBlanc asked Ventura if he wanted to ride with him. "We were waiting at the docks and this young guy comes walking down the docks and he gets in and runs the boat and we're keeping up with boats that had a lot more power," Ventura recalled.
During the fun run the next day, Ventura ran his Checkmate at the front of the pack despite a lack of size and power. When the run was over, Ventura tied his boat up at the dock and went to his second job pouring drinks for many of the guys who had been in the run.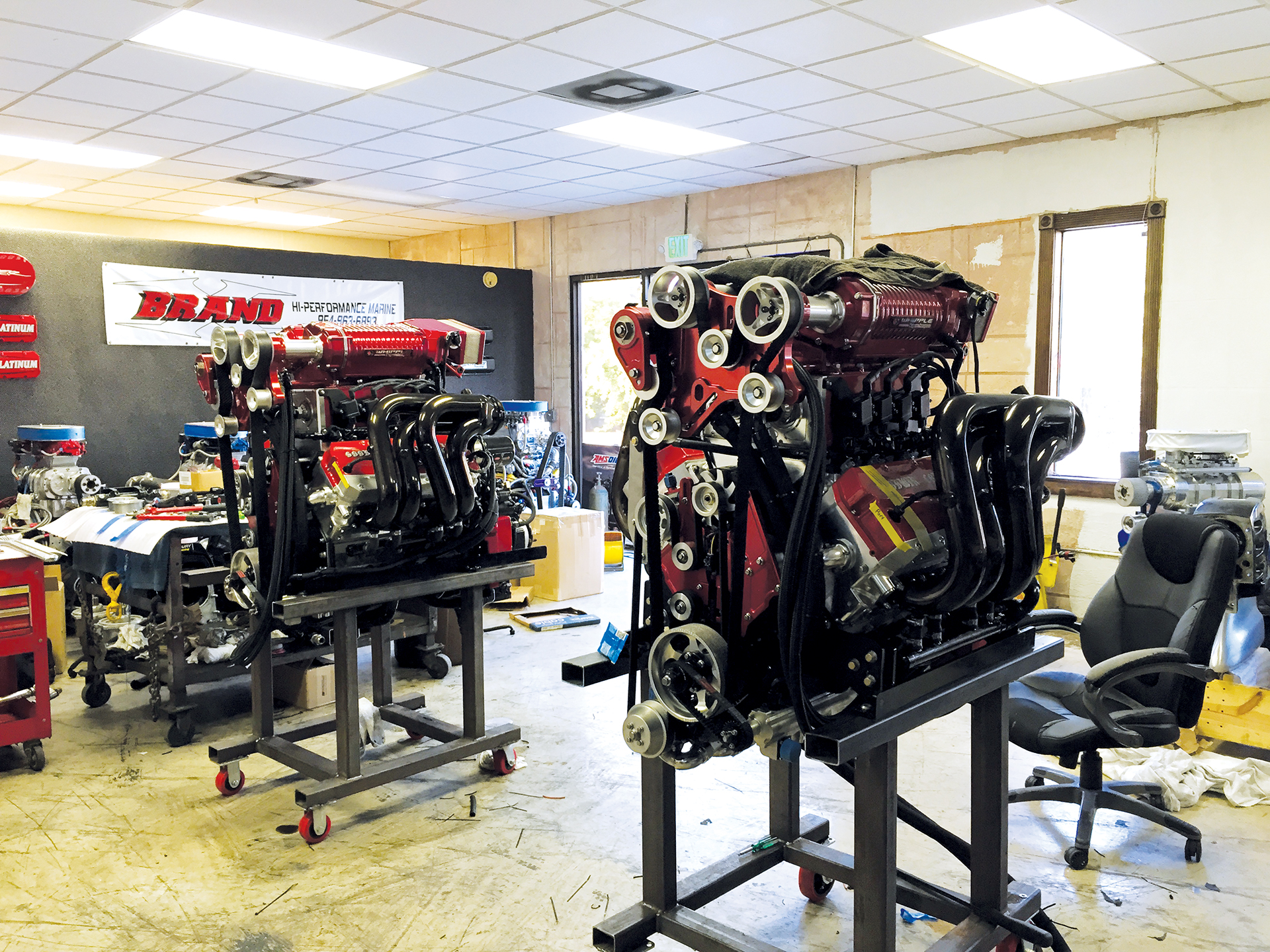 "We do everything for you.  The boat is fueled and washed every day.  We go through everything in the morning before you leave, you basically hand off the ropes and walk away"
The young guy from the day before was Mike Fiore. He saw the way Ventura ran his Checkmate and said, "Do you want a job?" Ventura explained, "The cat and mouse game went on four or five years. I was a Teamster and I was making good money."
Then Ventura got laid off. He took his annual February escape from the Massachusetts winter to the Miami Boat Show. Fiore again offered him a job and Ventura, without a lot of options, said yes. Within four weeks Ventura was the service manager and he and Fiore became more than an employer and an employee. They were close friends and Ventura became Fiore's righthand man until the day he left.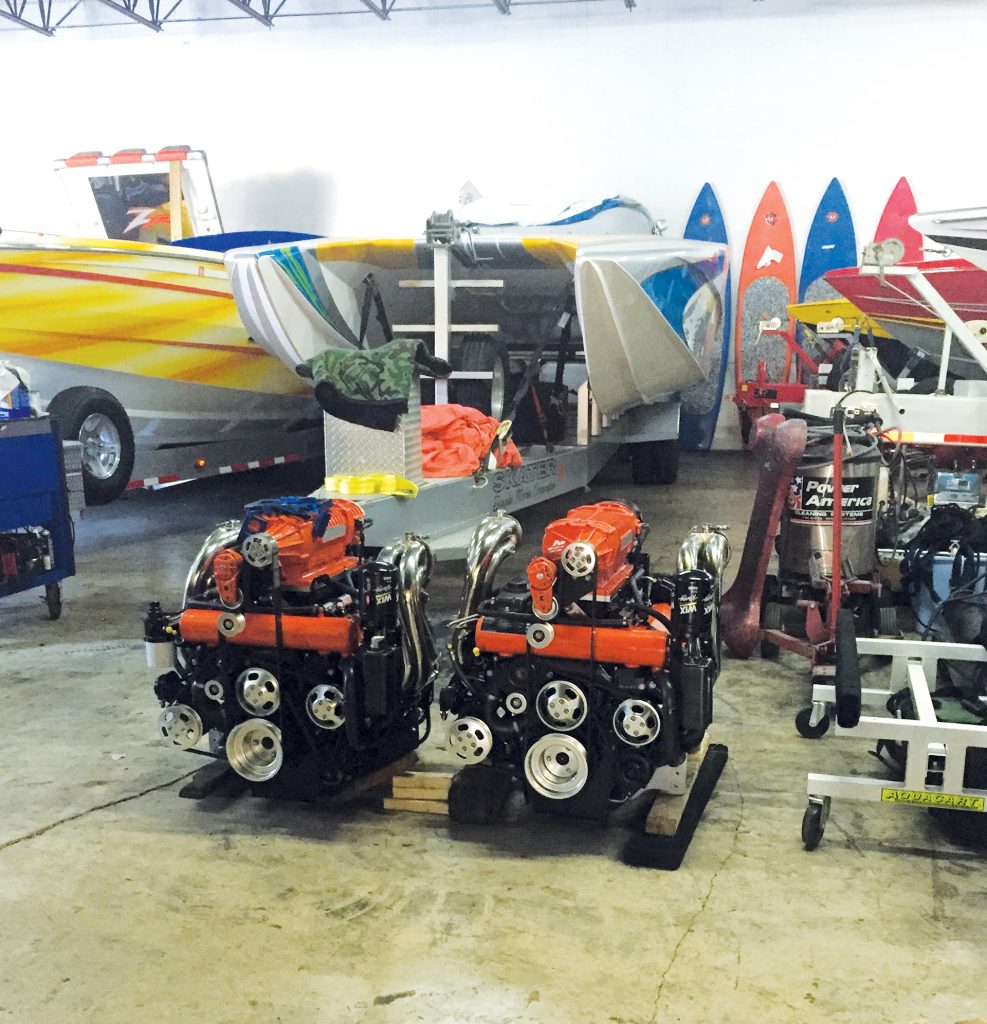 After spending so many years working with Pyburn, who has owned a number of high-performance boats and with Tommy Hofstetter of Chief Engines fame, Ventura learned the value of  acquiring as much data as possible to keep a boat in peak running condition. He uses a Garmin Virb on all the boats he services because it provides hard, true data, not opinions backing up what the electronics give. He can hook up sensors to gather data on water temperature and pressure, oil pressure, throttle position and more.
"You get so used to having so much information because it makes your job easier," explained Ventura.
Today, Ventura and his girlfriend of over six years Celeste Segredo, co-own a couple of boats as well as their 2 ½-pound Chihuahua, Billy. Ventura also has a 5-year-old African Gray Parrot, Spanky, and the bird is all his.
Pyburn remains a customer because, as Ventura says, "As much as we get mad at each other we can't shake each other."
In a little bit of a departure, Ventura will be racing at the Super Boat International 36th Annual World Championships in Key West in November, throttling and driving the 42' Fountain, Freedom. The boat is owned by the popular husband and wife team of Joe Ferrer and Jackie Piper. Ventura will throttle with Piper driving on Wednesday and Friday, but on Sunday, Ventura will take the wheel while Ferrer will throttle.
Looking back on his career, even as far back as his time at the beer distributor, Ventura appreciates all his experiences. "Even though a given job ended, you remember everything you got out of it," he said. And that's why Brand X H-Performance Marine continues to grow.