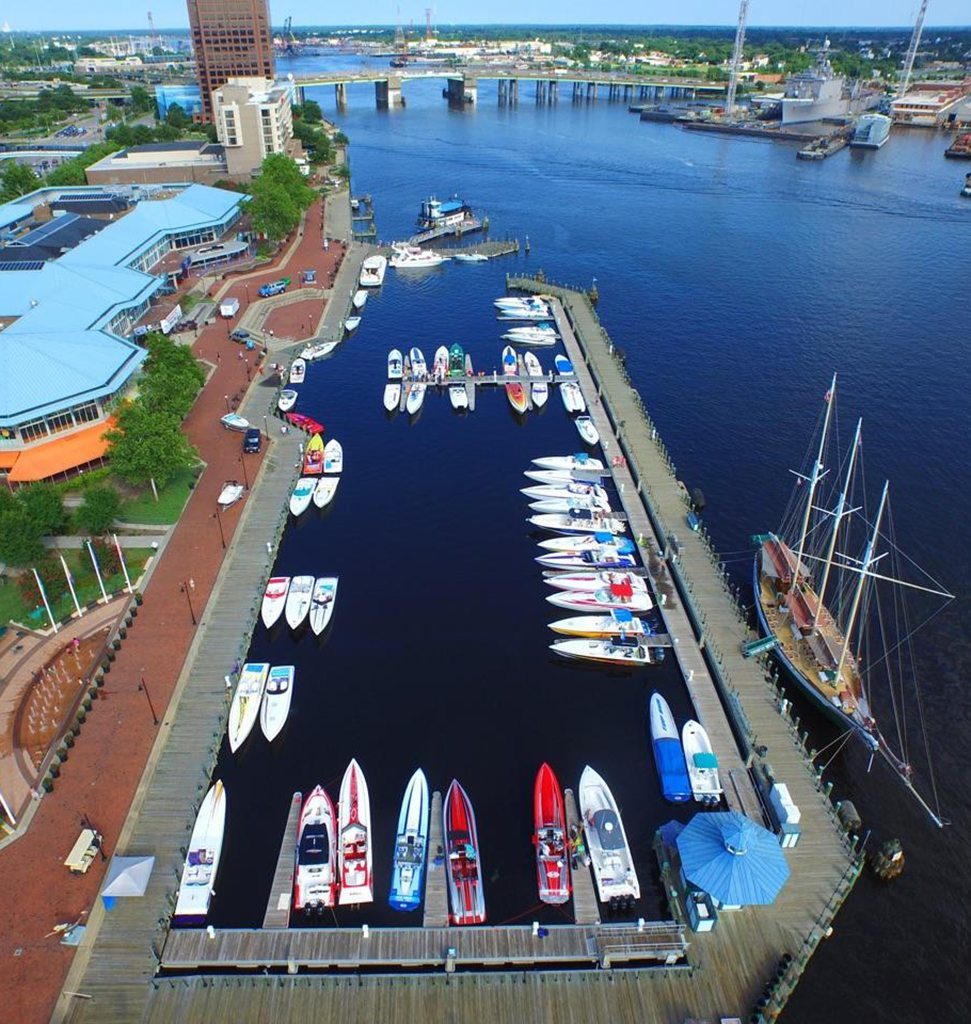 On the July 7th weekend, one of the most popular performance boating events in the mid-Atlantic region will celebrate its 9th anniversary. The Powerboating for a Cure Poker Run has raised more than $300,000 for the Susan G. Komen Tidewater foundation for breast cancer research and $40,000 for the Associated General Scholarship fund, the event's secondary charity.
The 75 entries for the 2017 event sold out in three days and Mid-Atlantic Powerboat Association president and chairman of the poker run Bob Vieth said there's a good reason. "We really go way out of our way to do everything we can for the participants," he explained. The $450 registration fee includes five meals for two people, free docking, a captain's bag, T-shirts and discounted drink tickets at establishments at the Waterside district, which Vieth said will be a big part of the run in the coming years. Entertainment will be provided by the Yacht Rock Review, one of the best tribute bands for fans of 1970s light rock.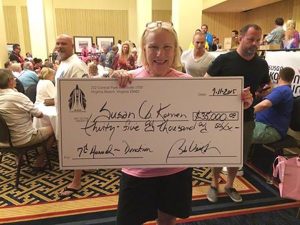 The Powerboating for a Cure Poker Run will be headquartered out of the Waterside Marina in Norfolk, Va., and the host hotel is the Sheraton Waterside hotel. One of the biggest sponsors of the event is the F. Wayne McCluskey Foundation, which owns a charter fishing boat with bright pink hullsides and it is the host vessel for the volunteers at the event.
Vieth participates in the run in his 33' Scarab center console and, thanks to the variety of conditions on the bay and the ocean during the run, it draws a quality fleet that includes Fountains, Cigarettes, Hustlers and more. All sizes and speeds of boats are welcome. Mark Tuck is a well-known local boater who owns an Outerlimits. "He does a good job promoting our event in the Outerlimits community," said Vieth.
Because of the event's history, the Powerboating for a Cure Poker Run draws some experienced participants.Vieth says one thing that has happened every year since it started still surprises the veterans. "We write a check to the charity Saturday night and that's not something you see at other runs," said Vieth. That's why the event remains one of the most popular around. For complete information, go to www.mapacharity.org