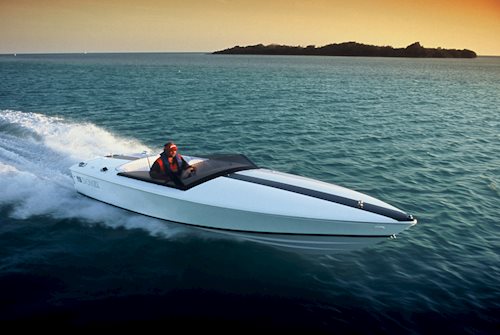 Images Courtesy of Iconic Marine Group Website.
Iconic Marine Group, manufacturer of Fountain Powerboats, Donzi Marine and Baja Marine, is putting its 2019 models on display at the Offshore Powerboat Association's Lake Race in Lake of the Ozarks, Mo., this weekend
The Washington, N.C.-based builder will display its 34CC, 38CC and 38CC LS Fountains and, new for 2019 is the 32 Thunder Cat powered by twin Mercury Racing Verado 400R outboards. The new 39 NX Center Console is targeted at the luxury cruising crowd as is the 34 CC LS.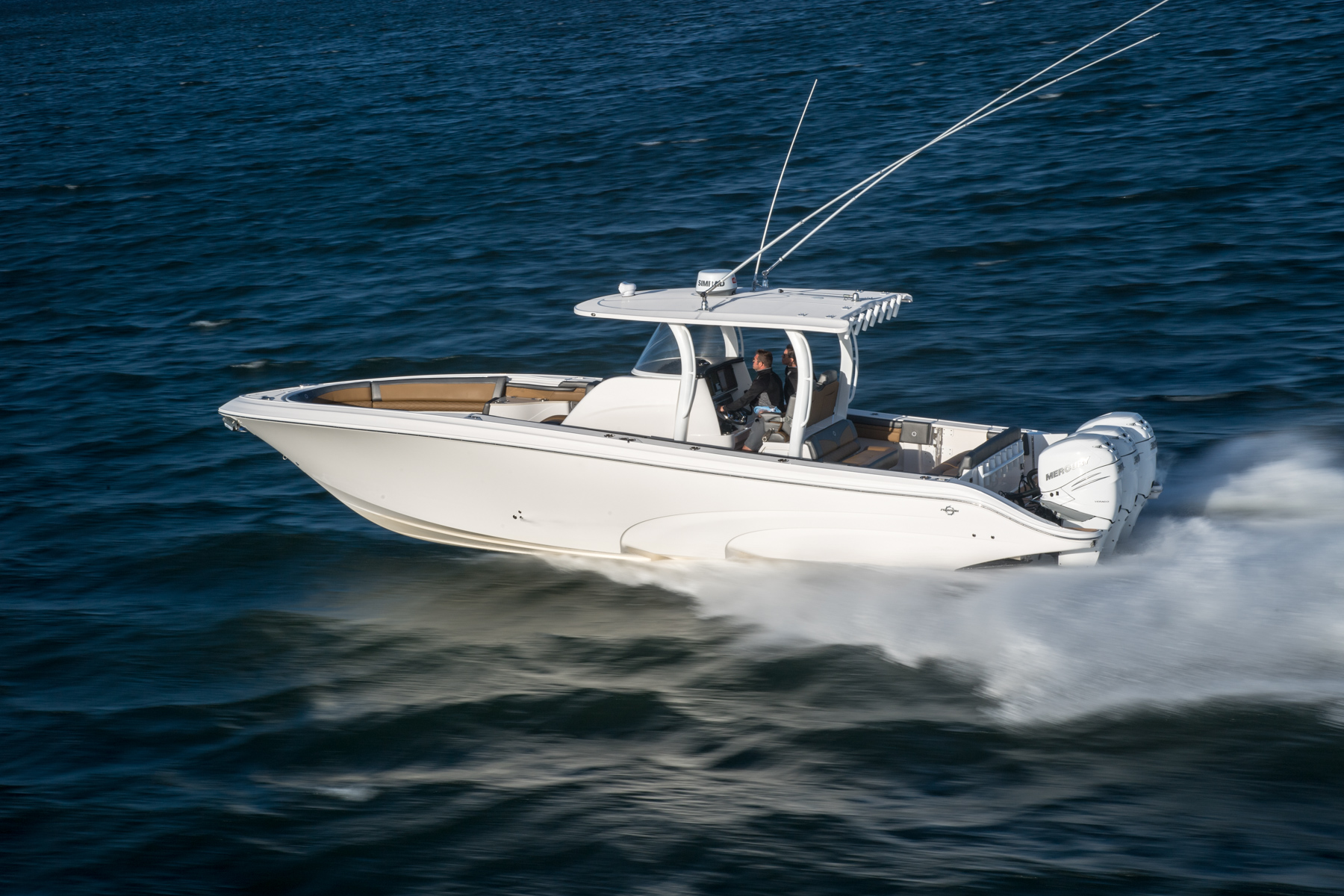 The 2019 Donzi line will include the 16' 18' and 22' Classic models with a new model on the horizon. Baja will continue to offer the 24, 2 and 36 Outlaws.
Additionally, Fountain's 40' Lightning raceboat will be on display. The company says it's an ongoing project to bring the V-bottom speed record back to Fountain and to merge the company's new lamination technology and advanced performance characteristics into its research and development program.
Video from Fountain Powerboats Facebook
"Setting the kilo record is a process and an investment we are continuing to pursue," said Iconic Marine Group's Joe Curran. "More important are the benefits the process and its results are to integrate into our production boats. That's exciting."
Iconic Marine Group boats will be on display at the annual Festival of Speed on Thursday night, hosted by the manufacturer's premier dealer Big Thunder Marine, also a title sponsor of The Lake Race.
"We are excited to bring the new 2019 models to the Lake Race event in conjunction with our dealer Big Thunder Marine," said Martin Rusin, Iconic Marine's marketing director. "There is no greater place to show people what we are working on than Big Thunder and Lake of the Ozarks."