The National Powerboat Association (NPBA) has revealed the date for its Manhasset Bay Gold Cup Poker Run on July 29th at Manhasset Bay Marina and LaMotta's Restaurant in Port Washington, N.Y.
Noteworthy entries who have already signed up include Stuart Hayim with his 52' MTI catamaran powered by twin Mercury Racing 1850 engines, Joey Castellana and his Skater with twin 1,200 hp Sterling Performance powerplants, Chris Ryder's Skater 368 powered by twin 1,050-hp Smith engines, Johnny O'Laughlin and his 48' MTI that has a pair of 1,550-hp Mercury Racing engines under the hatches and Billy Betz and his 50' Outerlimits V-bottom, Pure Evil, which has twin Sterlings.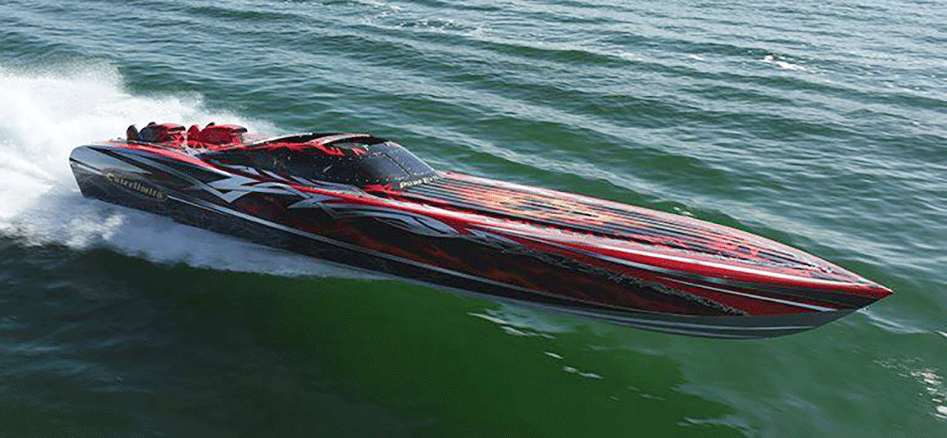 The event kicks off with the boats arriving and registering on Friday afternoon. On Saturday, the captains get their orders and the route for the run at the driver's meeting at 11 a.m., followed by the parade to the start at noon. The first card stop is in Westport, Conn., off  Seymour Point at the mouth of the Saugatuck River. The fleet then heads about 20 nautical miles to pick up the second card at Cold Spring Harbor, N.Y. Then it's across Long Island Sound to grab card No. 3 at Harbor Point Marina in Stamford, Conn., and the fleet returns to LaMotta's Tiki Bar at the marina for the awards and presentations for the best card hands on Saturday night. F
or more information on the Manhasset Bay Poker Run, get the full schedule at www.nationalpowerboat.com.