Ride in-style with a limited-edition Harley-Davidson CVO Road Glide and Hummer's new EV on Steroids.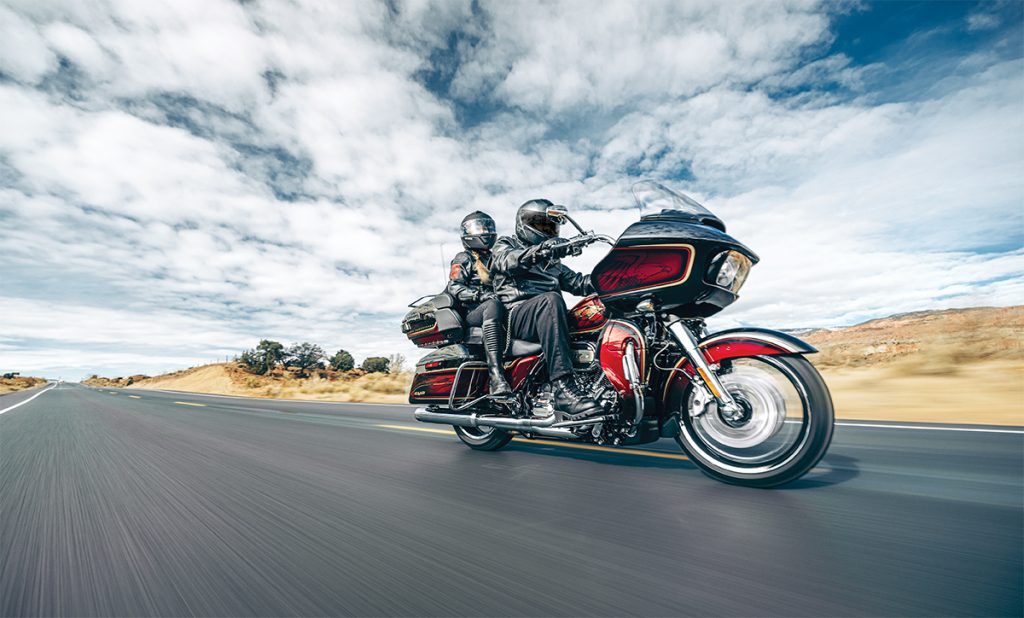 Easy Rider
Price $51,999
Leave the offshore race or poker run in style with a limited-edition Harley-Davidson CVO Road Glide. The motorcycle celebrates the company's 120th anniversary, along with six other limited-production models.
The CVO Road Glide model features commemorative paint inspired by early Harley-Davidson motorcycles and other finishes and details. The Milwaukee, Wis., company is building just 1,600 of the special CVO Road Guide motorcycle, and similar production numbers for the other commemorative bikes including Ultra Limited, Tri Glide Ultra, Street Glide, Fat Boy 114 and Heritage Classic 114.
The anniversary edition of the CVO Road Glide reportedly has one of the most intricate paint schemes ever offered by Harley-Davidson. Panels of Heirloom Red are applied over a color called Anniversary Black with a bright red pinstripe and a hand-applied gold paint scallop. Harley-Davidson said subtle details added within the panels portray the head and wings of a soaring eagle.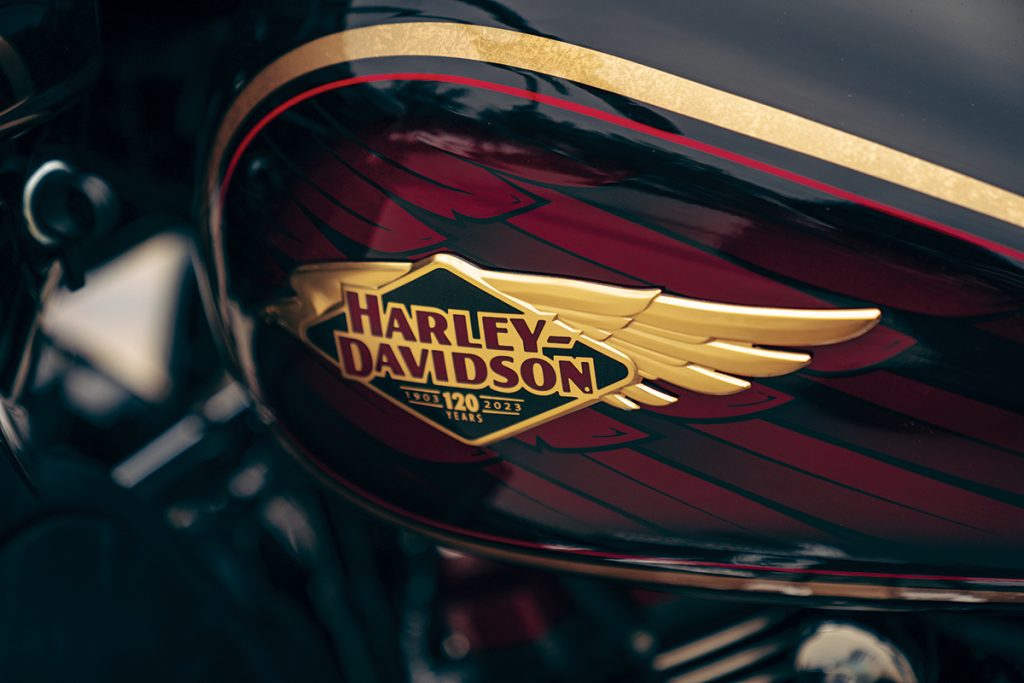 The gold-plated tank medallion depicts Art Deco of the iconic Harley-Davidson logo. The Alcantara seat has gold and red contrast stitching accents, while the powertrain has gold tone powertrain inserts. Added details include bright red rocker boxes and pushrod tube collars.
The motorcycle is powered by a Milwaukee-Eight 117 V-twin engine producing 125 foot-pounds of torque at 3,500 rpm. For improved handling and performance, the cycle has electronically linked brakes, Cornering ABS, Drag Torque Slip Control, Hill Hold Control and tire pressure monitoring.
Each anniversary edition of the CVO Road Glide, which retails for $51,999, will be serialized with a laser-etched panel on the fuel tank console. 
Harley-Davidson, www.harley-davidson.com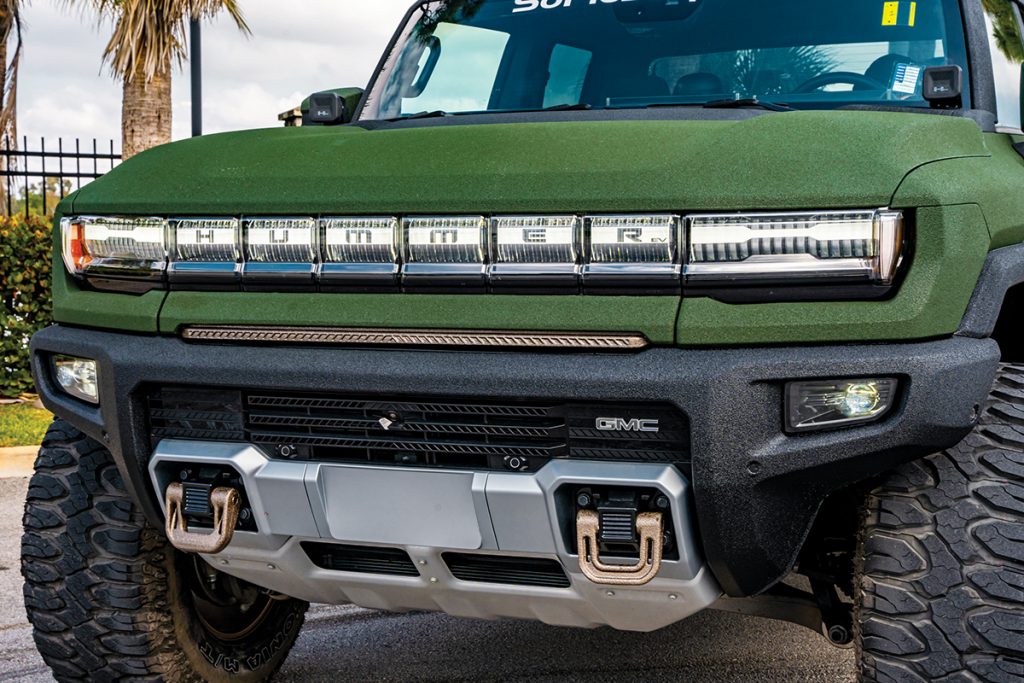 Hummer EV on Steroids
Price starting at $219,999
Forget about a Tesla for your next car purchase and go big with an electric GMC Hummer EV from South Florida Customs. The custom creation delivers an impressive 350-mile range thanks to a 1,000-hp electric powerplant.
Delivering 11,500 foot-pounds of torque, the GM Hummer EV can haul the family boat or climb over rocks and downed trees in the backcountry. The Hummer features a best-in-class Ultium 24-module battery system and has an 800 volt, 350-killowatt DC fast-charging capability.
SoFlo Customs of Fort Lauderdale, Fla., leaves little untouched on the Hummer EV dubbed SloFlo Strikforce. It features a three-part epoxy-fused paint with Kevlar fibers that reduces chips from debris such as rocks or tree branches. Rear splash guards add a custom touch.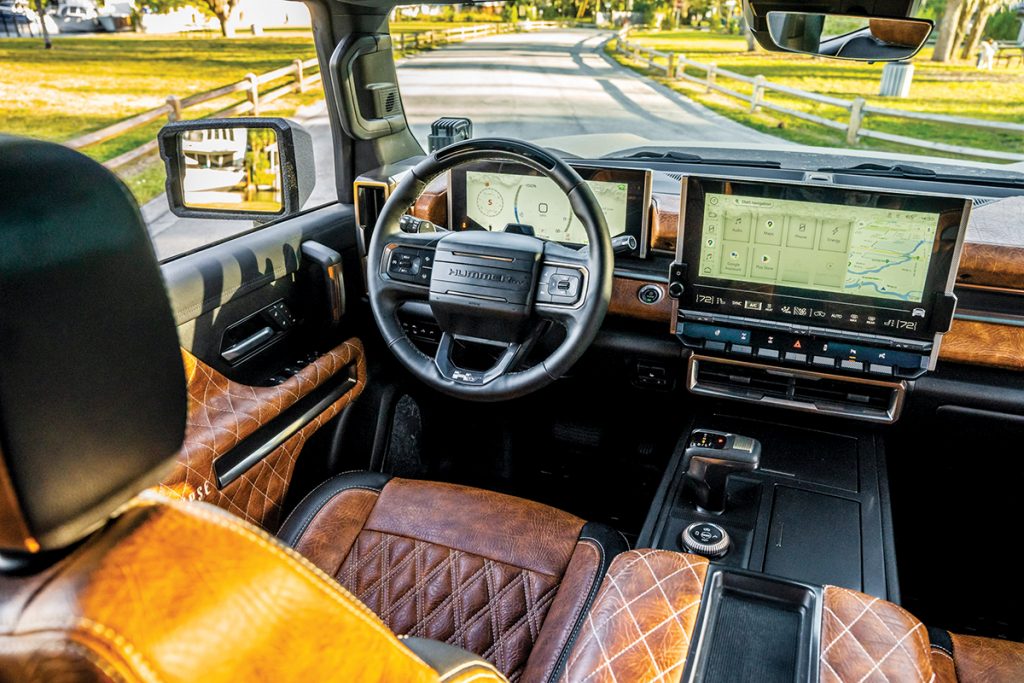 The South Florida shop lifts the truck 4 inches, replacing the existing wheels with 38" tires and 20" rims. The specially created suspension includes a lockable differential, delivering the vehicle's full motor torque to one wheel. The Hummer EV features removable T-tops and comes with a marine-grade weatherproof interior that's not affected by rain, sun or snow.
Other trick features include a Bose stereo system with 14 speakers, an Epic Games infotainment center and an UltraVision 18 camera view system. SoFlo Customs adds a multiport tailgate audio system by Kicker that is protected by a retractable power tonneau cover.
The highway-ready truck, which starts at $219,999, takes a bland Hummer EV to the next level.
South Florida Customs, www.soflojeeps.com