Reggie Fountain II has returned to the company that he founded more than 30 years ago and his goal remains the same, to build the fastest, safest, smoothest, best-handling boats on the water.
If you bought a company that built some of the most respected and revered products in its industry and you could work with the person who originally designed and, more importantly, refined those products, the choice to do so would be a no-brainer.
Iconic Marine Group took advantage of the opportunity to do just that after the company bought Fountain Powerboats, Donzi Marine and Baja Marine. It builds all the boats at the former Fountain Powerboats factory on the Pamlico River in Washington, N.C. On August 1, management signed Reggie Fountain II, as a consultant. Fountain started Fountain Powerboats in 1979 and built the company to one of the most respected names in performance-boat history, selling more than 10,000 boats and generating more than $1 billion in sales.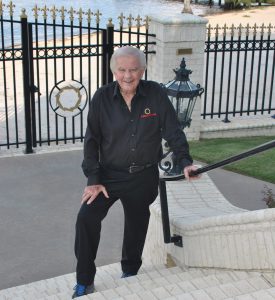 "We'd rather have Fountain Powerboats with Reggie," said Iconic Marine Group Chief Operating Officer Joe Curran. "He originated all the projects we're evolving today so what better resource than Reggie?"
When Iconic Marine Group management and Fountain started talking, Curran, Fountain and company CFO Tom Vale flew out to the Midwest to meet with new company owner Fred Ross to make sure everyone was on the same page.
"He's a good guy," Fountain said of Ross. "We both agreed that we'd work with each other. He'd be the boss and I'd be working for him."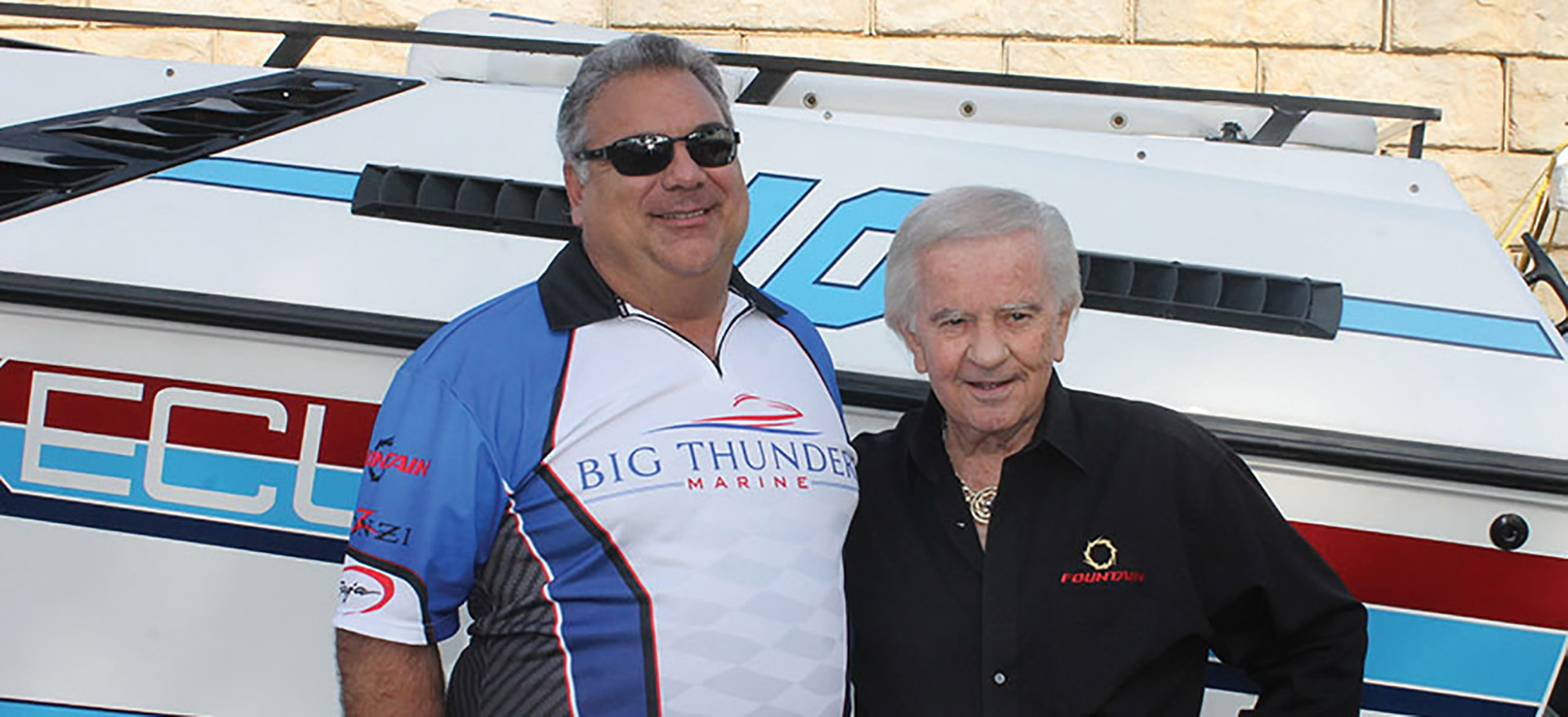 That might be surprising to people who saw Fountain during his and his company's heyday when they were dominating offshore racing. Fountain was known for have something of a his-way-or-the-highway demeanor and for not being afraid to throw around his influence to make sure his boats and teams had an advantage. One of his favorite sayings was, "I live by the Golden Rule, the guy with the gold makes the rules."
But now, after losing his company when the economy collapsed (Fountain admits today that he wasn't prepared for it) and seeing what the subsequent owners did with it, the 77-year-old Fountain seems to have humbled. Curran calls him a "great team member" and Fountain said, "I love being back. I feel better when I'm down there working." He had been trying to stay busy managing the apartment building and grocery store he owns in Washington, but those who have known Fountain for a while can see and hear the enthusiasm he has for his new opportunity. He understands that Iconic Marine Group is no longer his company and he's meshing well with his new colleagues. "I get along well with Tom and Joe because they're the bosses and I do what they say," he said.
While Curran and Vale are more behind-the-scenes types, they have had a couple of opportunities to be around Fountain at performance-boating events and seen the following that the charismatic former racer and manufacturer developed during his career. Fountain attended the Lake of the Ozarks Shootout in August, staying at Ross' home on the popular body of water in Missouri and drew crowds throughout the weekend.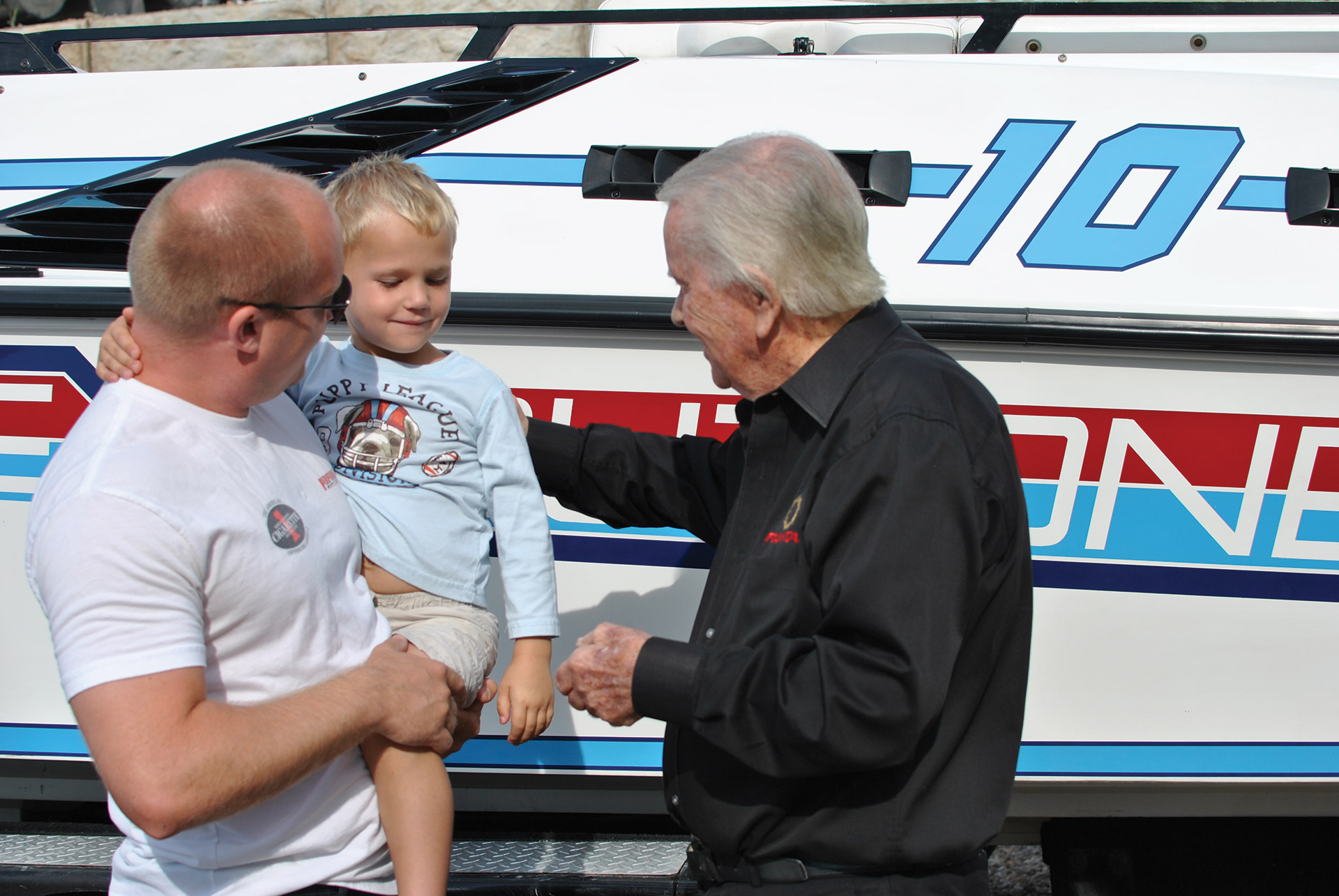 "He's got a great following," said Curran. "That's the influence he has besides being a statesman for the performance business." Fountain will be part of the Iconic Marine Group contingent at the upcoming Fort Lauderdale International Boat Show and Super Boat International offshore racing world championships in Key West, Fla., in November and the Miami International Boat Show in February.
While he was at Ross' house, Fountain sat and watched all the boats go by. Everyone thinks that center-consoles are the future of performance, but that's not what he saw. "I thought it was terrific," Fountain said of the shootout weekend. "You could see thousands of sportboats going by and I heard the roar of those big motors."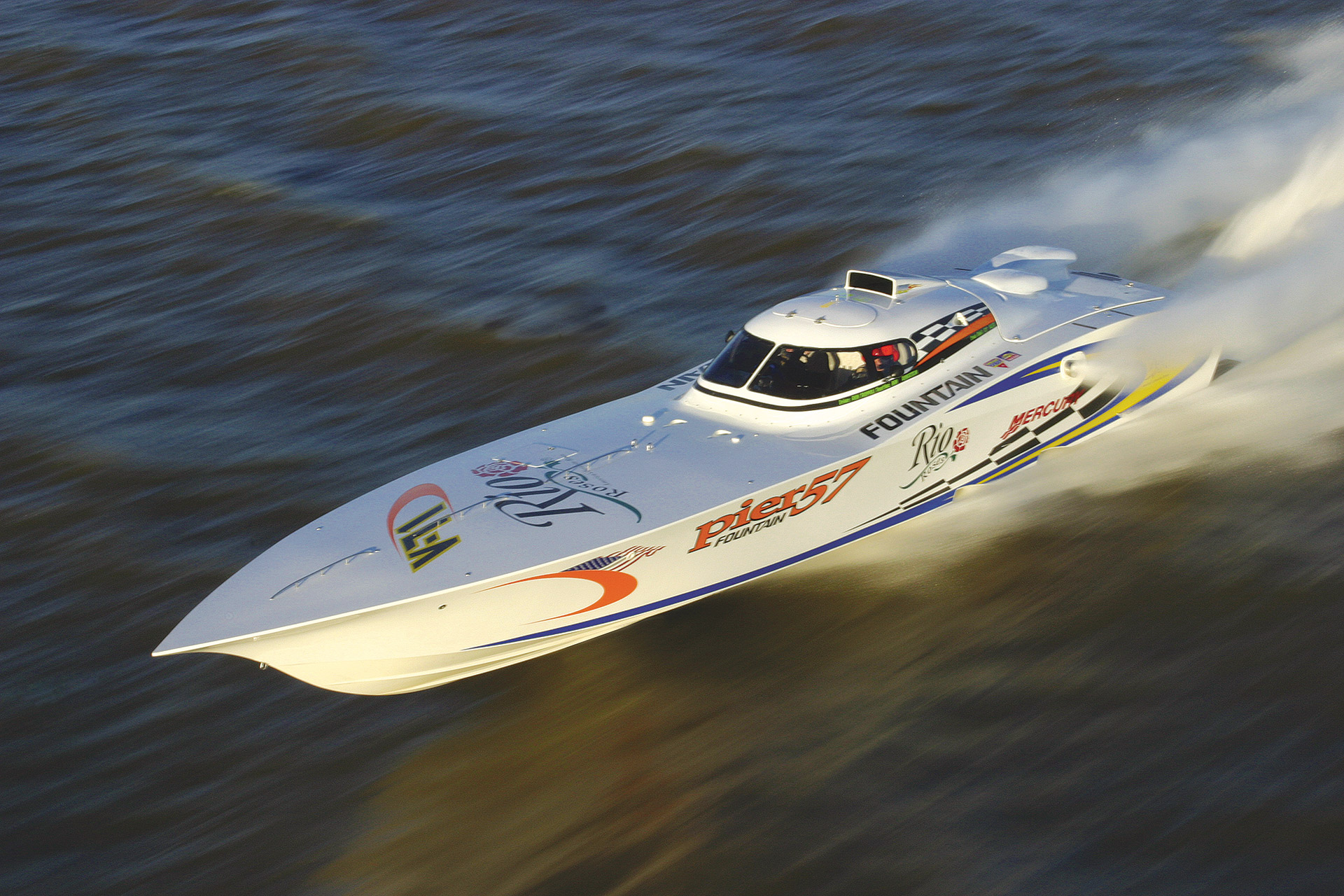 A smart boss knows how to encourage enthusiasm in his employees and Ross gave Fountain a specific assignment when he started back at Iconic Marine Group. "Fred Ross told me, 'Your first job is to go get the speed record again,'" said Fountain. The company is building a flat-transom cut-down 42' Fountain with an enclosed cockpit. It's similar in appearance to the multi-time world and national champion, the 39' Fountain, AMH Instigator. But appearance is where the similarities end. While AMH Instigator runs about 120 mph with engines that make approximately 825 hp, the boat going after the kilo speed record will have Sterling Performance engines that Fountain said could make upwards of 2,000 hp each.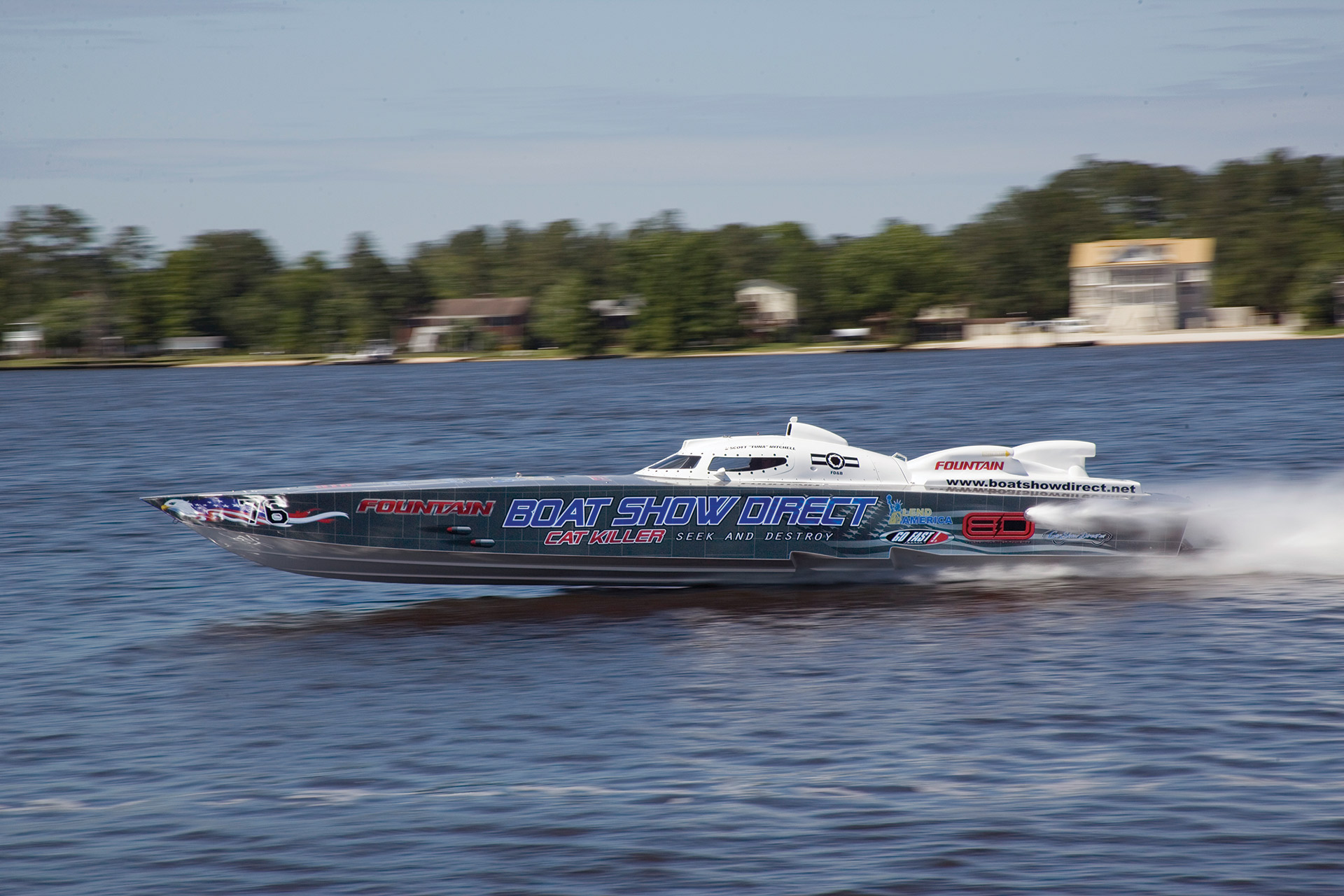 The current kilo speed record is held by Outerlimits Offshore Powerboats at 180.47 mph. It was set in 2014 by former Fountain employee Brian Forehand and current Outerlimits company owner Joe Sgro in an Outerlimits SV 43 powered by twin 1,650-hp Mercury Racing engines with M8 drives. The record was established on the Pamlico River right in front of Fountain's waterfront home and he was gracious, applauding his former competitor's effort.
Fountain and driver Ben Robertson teamed up to run 171 mph to establish the record 10 years prior to Outerlimits doing so. The Fountain boat had twin 1,500-hp Sterling Performance engines and none of the aerodynamic deck styling that the boat attempting to reclaim the record has.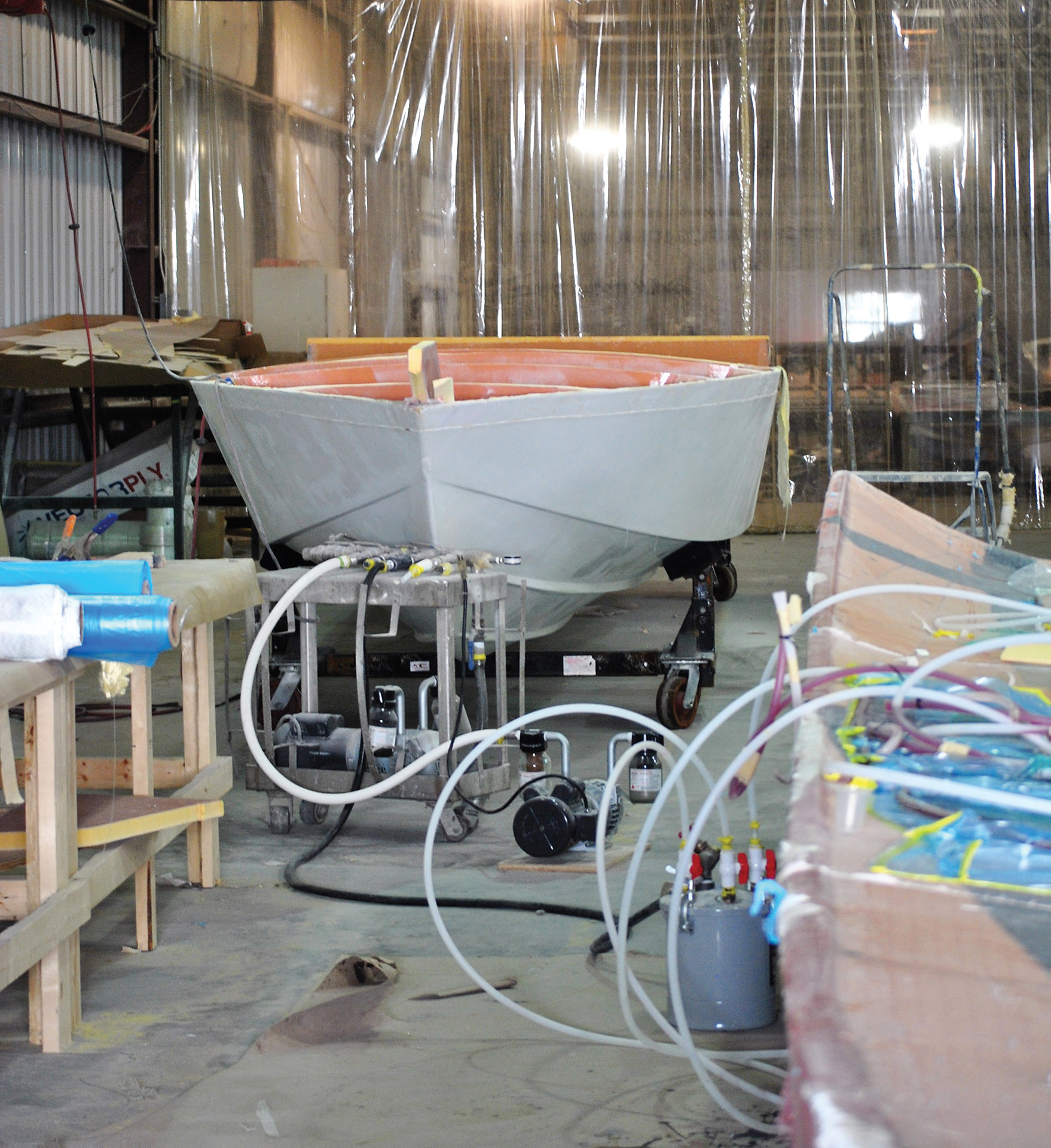 Undoubtedly, there's plenty of interest in seeing this rivalry heat up again. "I think 190 is relatively easy to do without getting anyone hurt," said Fountain, although he did mutter the alluring number of 200 mph in a comment that kind of trailed off.
In October, Robertson had made a couple of trips to the Iconic Marine Group factory to check on the boat's progress. Initial plans were for him to participate in the record attempt, but details were not known as of press time.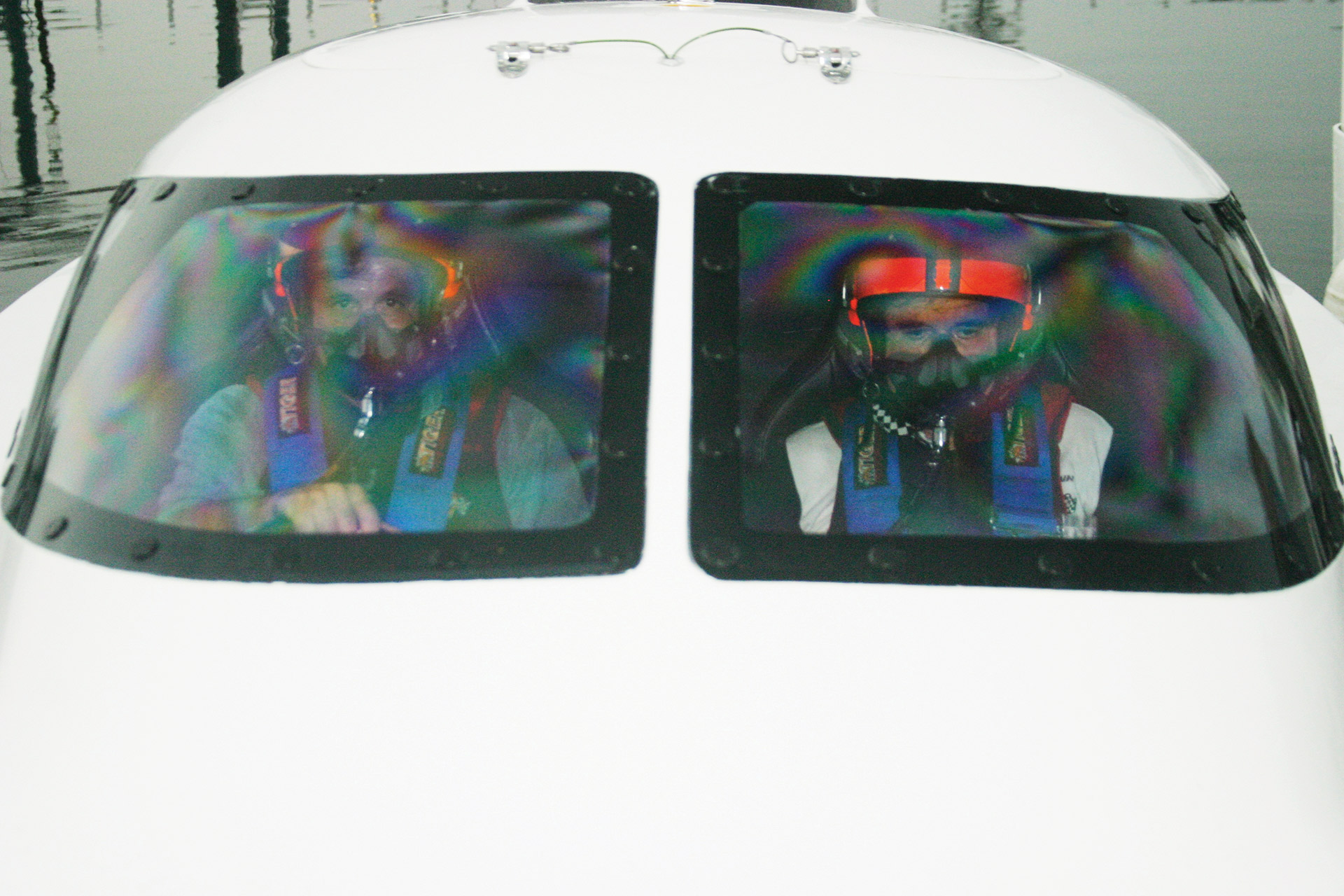 Curran said that Fountain's running the kilo-record program will have a trickle-down element to other boats in the company's product line. "Reggie's value to us as a company is going to be all about improving the performance and helping us take the products to the next level," he said.
Currently the company is getting back on track by cranking out 34' and 38' Fountain center consoles at the rate of one each per week. There are other boats including Donzi Classics and Baja Outlaws being built, but the focus right now is on Fountain center consoles. They're in demand for their versatility.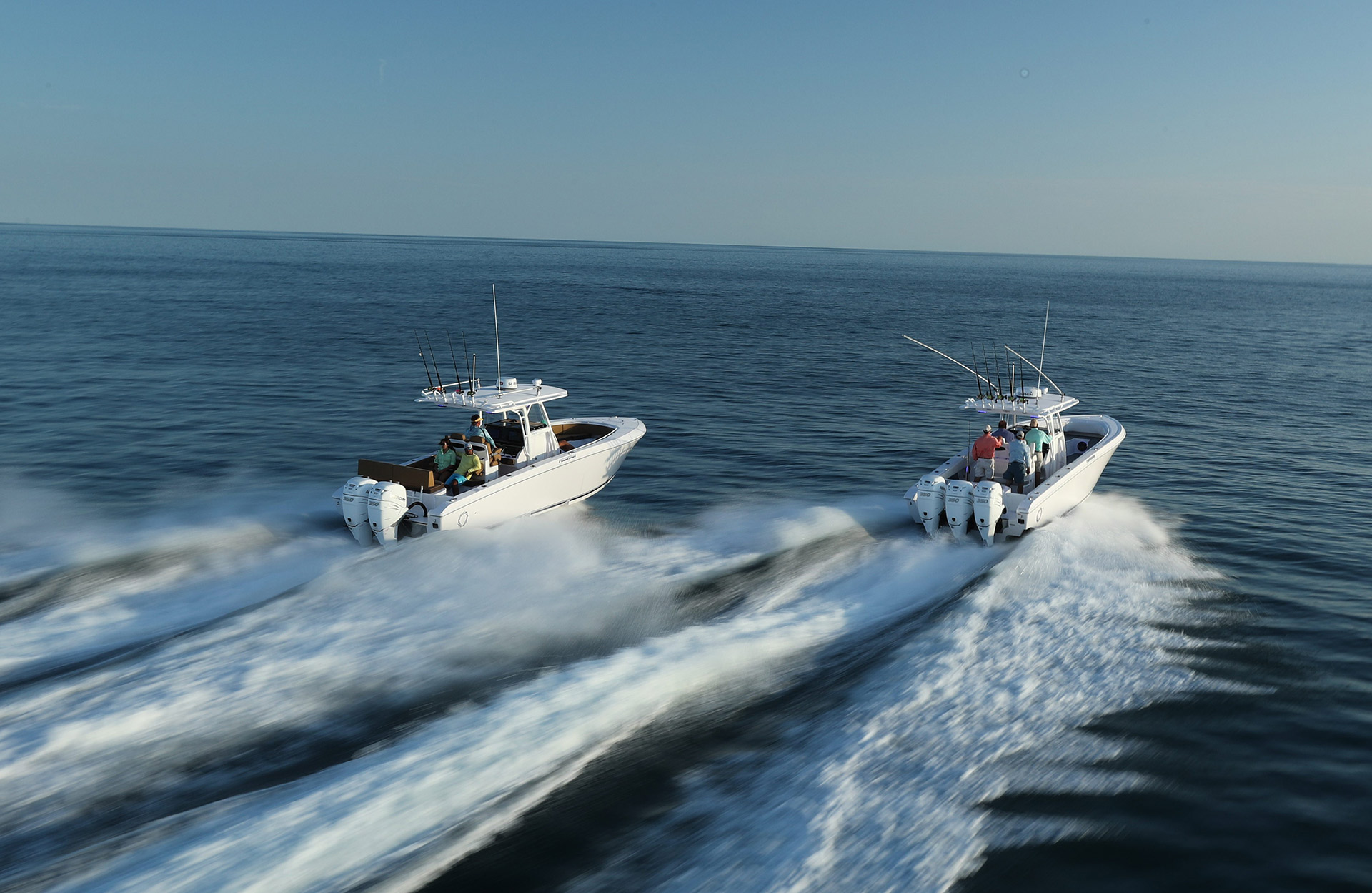 In addition to the kilo-record project, Reggie Fountain is taking a close look at how the center-consoles are being built and finding ways to improve them. "There's a lot of fine-tuning I can do and they seem to be willing to let me do it," he said. He wants to re-do the bottom of the 34' center console based on things he learned with the 38 and Fountain wants to develop a new 42' center console on the same bottom as the kilo-record boat and a new 32-footer that would be an update of the original 31' center console.
When Fountain was at the helm of the company, all the boats were built to ISO 9000 standards with complete materials lists for every hull and deck. He wants to get back to that level of precision because he thinks it will improve the brand.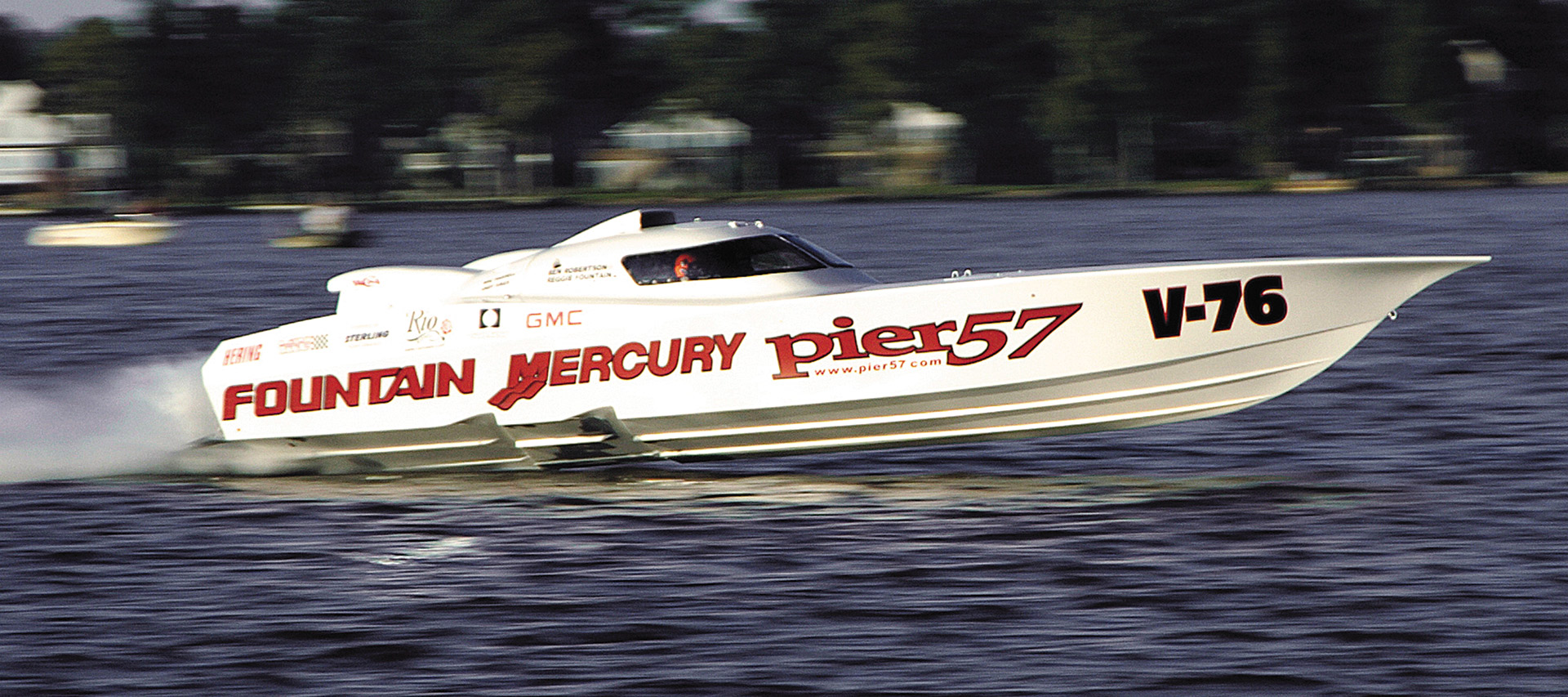 "When the new group came in, they set about trying to improve things," said Fountain. While he wants to start building 35', 38' and 42' sportboat models such as the Lightning and Fever series that were among the most popular models in offshore performance boats, Fountain spoke quite passionately about the 48' Express Cruiser that the company formerly built.
He recalled one 48-footer that was built with triple Mercury Racing HP700 SCi engines. With its stepped hull, the boat ran 88 mph. "Who do you know anywhere in the world that builds a 48' cruiser that even exceeds 50," he asked with some of his old bravado and passion showing through.
Now that he's back at his old manufacturing facility, driving boats and immersing himself in what he loves, Reggie Fountain II is where he belongs. "His level of excitement for the projects is endless," said Curran. "The brand is in good shape, and we're trying to develop a good company again. It's about constant and continuing improvement in the product." That's a comment that could have come from Fountain when he was at the helm of the company or working for it as a consultant because he will never stop trying to make boats better.