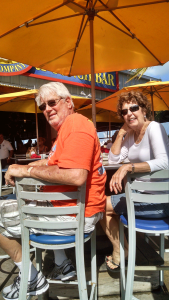 On Easter Sunday 2017, Ed Nichols, a Poker Runs America Hall of Fame member, took one last ride with Kenny Hohwiesner on Nichols' 39' Velocity powered by twin Mercury Racing 565s. Nichols had beaten prostate cancer, but then the disease came back and attacked his brain. He lost vision in one eye, but he was still, as Hohwiesner put it, "as sharp as a tack."
They were on the Clermont chain of lakes near Mineola, Fla., and Hohwiesner basically acted as Nichols' eyes. "I said, 'Ed, it's all clear, you can go,'" recalled Hohwiesner. Within seconds, they were running 90 mph and the boat was in perfect trim.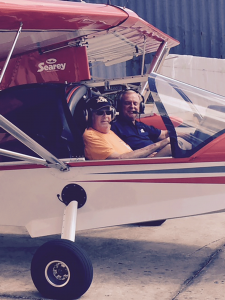 A couple of weeks later, Nichols passed away.
Prior to that day, Nichols packed as much adventure into a few weeks. In addition to running his Velocity at 90 mph plus, Mr. Nichols, a champion water skier, made a sunset pass on his skis, attended his granddaughters' waterski tournaments and, with his girlfriend, Nancy Fullerton, packed in as much life as he could.
"He loved anything he could do outside," said his daughter Brenda Nichols Baldwin. When the cancer came back and infiltrated Ed Nichols' brain, the doctors told him he didn't have much time. Mr. Nichols knew that his daughter was being inducted into the American Water Ski Association Hall of Fame and he was determined to walk her down the aisle at the ceremony on April 29.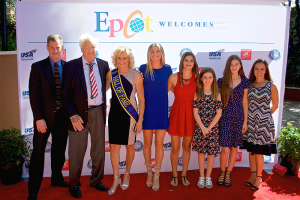 Mr. Nichols did just that and a couple of days later, he wound up in Hospice, but true to Ed Nichols form, he lasted a week in hospice whereas most people spend a few days.
Ed Nichols is survived by his daughter Brenda,46, and son, Donald, 44, four granddaughters, Brooke, 16, Kristen, 15, Allison, 13, and Emily, 10. Brenda Nichols Baldwin was a world champion waterskier, Brooke Baldwin is a junior world champion as well. Donald has competed at the world level, while Allison and Emily are on track with Regional titles.
As previously stated, from the time he received word that his time on this earth might be short, Mr. Nichols lived life to the fullest. He went out one last time on his water skis for a sunset ride. A former engineer at DuPont who raised his son and daughter on his own after their mother passed when they were young, Mr. Nichols made his children a priority, attending soccer games and track meets and supporting his kids in any way he could. "During the summer, he would come home after work and get us kids and we would ski until dark," said Brenda Nichols Baldwin. In the winter, he would take the kids downhill skiing near his home in Newark, Delaware.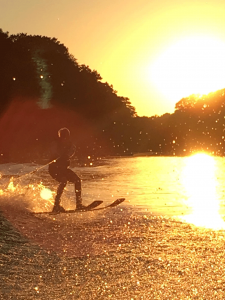 Late in life, Mr. Nichols met his companion, Nancy Fullerton, and the duo attacked their bucket list with gusto. "They went to Times Square for New Year's Eve and to Seattle to see the Space Needle," said Brenda Nichols Baldwin. "They kept active following their grandkids' sports and mixing in their own fun activities."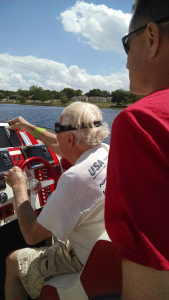 In addition to his boating and poker run activities, Mr. Nichols enjoyed flying and he built two airplanes. The company that designed the seaplane took him flying before Mr. Nichols passed and, even though he couldn't drive a car, he took the controls of the plane with another pilot aboard and Mr. Ed Nichols made one last flight.
"In the month or two months that he had left, the man did a lot of stuff," said Hohwiesner. And he made it all count.