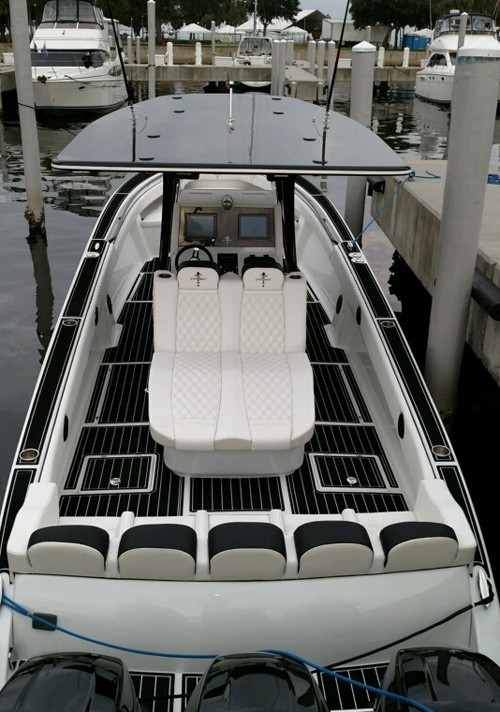 Following extensive R&D and gaining stronger ground among consumers in the high-performance marketplace, Statement Marine is running at full production capacity, building its series of center consoles and select go fast models to the offshore community.
"Statement Marine's product has come such a long way in the last two years with the development, style, colors, functionality and performance," said Craig Barrie of Statement Marine. "The consumers see the product in the direction that we are going and it's something that they love. We make them to everybody's own particular tastes and the variety that we offer seems to stimulate a lot of attention to our products."
Barrie continued to explain that the company is currently in consistent production with its SUV-style high-performance center consoles to include the 35 Open, 38 Open and 38 Cuddys with a pair of 42' V-bottoms in the mix.
"The majority of models we are building right now are the center consoles, and if someone was to order one today they could have it before Thanksgiving," said Barrie. "Currently, we are consistent with a certain number of boats in production and we always seem to be running at full power. What we believe is our manpower dictates the boat production level. We believe in maintaining our main man power level and allowing those people excel in their skills at boat building. Our production numbers are based how the facility runs and how boats are best built in the most efficient way."
For more details on Statement Marine visit www.statementmarine.com