Tennis superstar Rafael Nadal is seeking another Grand Slam title—this time on the water. The tennis legend is going to be a new team owner in the UIM E1 World Championship, an all-electric boat racing league set to get underway later this year.
The E1 tour has yet to announce a schedule, but the 22-time Grand Slam champion is eager to start racing. Organizers expect 10 to 12 teams for the series.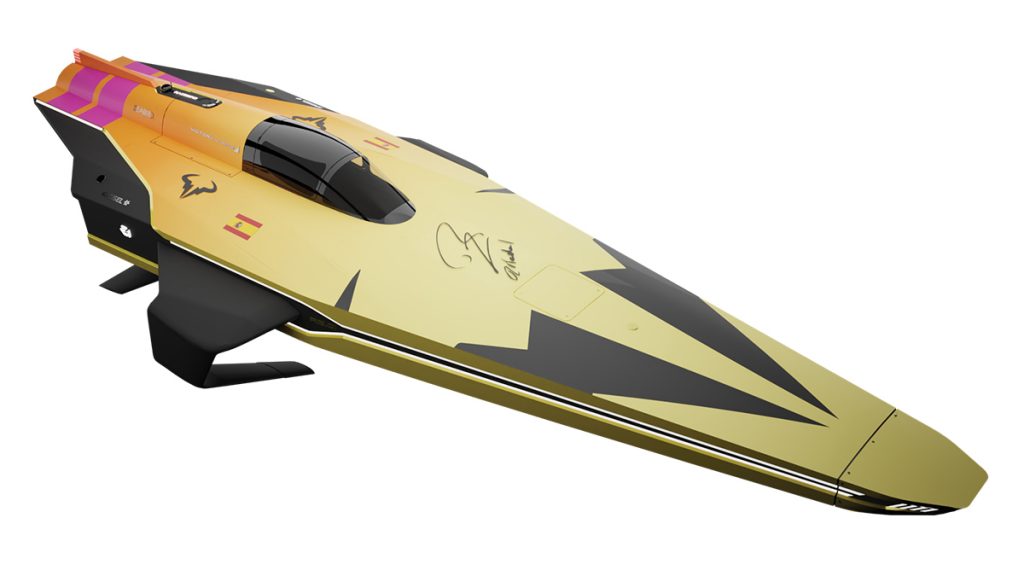 "I'm really excited to be getting involved with a project like E1 that values sustainability and will make a positive impact on society as a whole, especially in coastal communities," Nadal said in a statement. "I also like the fact that E1 has a clear mission and is committed to preserving marine ecosystems."
E1 co-founder and Chairman Alejandro Agag said Nadal's ownership will extend beyond being a team owner. They plan to launch an international thought leadership event, focused on the theme of sport and sustainability.
"(Rafael) is not only one of the greatest tennis players of all time, he's also a sporting icon who has transcended his sport," Agag said in a press release. "Speaking with Nadal, I immediately understood how important sustainability is to him and his passion for the ocean."
The teams will race the new RaceBird, a single-seat boat that uses hydrofoil technology to reduce drag. Powering the fully electric outboard from Mercury Racing is a 35-kWh battery built by Kreisel Electric. The battery has a peak power output of 150 kW and capable of two full charges per race event. E1 officials expect the boats to have a 58-mph top speed.
In addition to Mercury Racing and Kreisel as sponsors, E1 has signed International Insurance Group, Simrad, SeaBird Technologies, Victory Marine and C-Map.
Joining Nadal as a team owner is former racecar driver Sergio Perez, who will run under Team Mexico and entrepreneur Francesco Pannoli who will operate the Venice Racing Team. E1 is expected to announce additional teams.
Nadal is the big fish for the startup tour that puts sustainability at the forefront. The Rafa Nadal Academy in Mallorca will host a leadership conference to examine sustainability and highlight the positive role sport can play if advancing the UN Sustainable Development Goals (SDGs).
"As a professional athlete, I recognize how making marginal gains has a positive impact on performance," Nadal said. "To see this same competitive spirit and approach being applied at E1 to optimize the performance and efficiency of sustainable marine mobility is good news for our oceans."