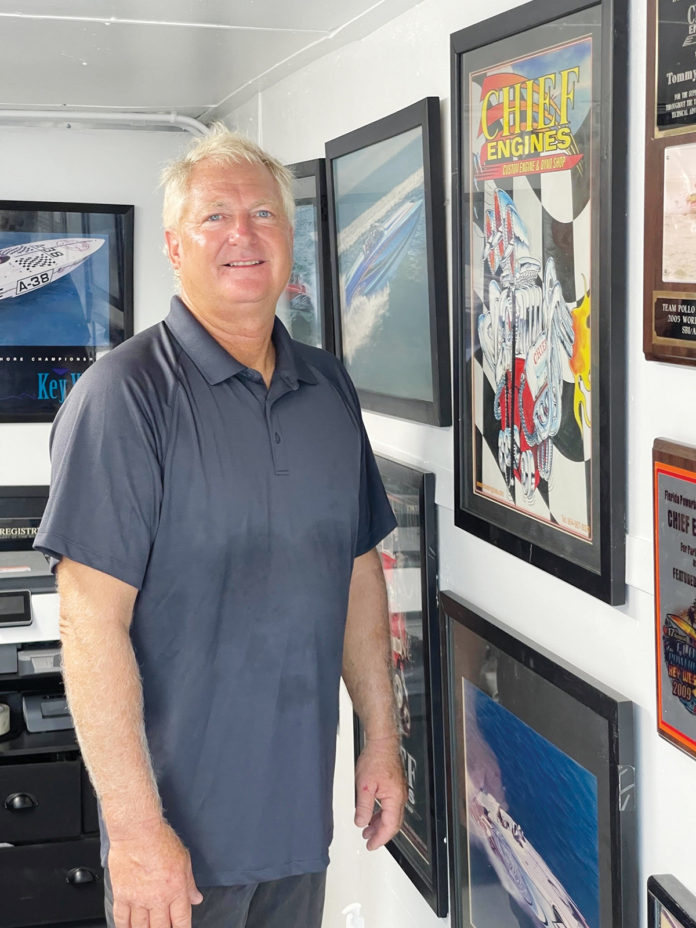 Tommy Hofstetter has a new venture in the Florida Keys joining his son and daughter-in-law in creating a new dealership.
The trio opened BTH Marine on a 4.5-acre marina on the Overseas Highway in the Key Largo area for new boat sales, consignment and service, focusing on high-performance boats and center consoles. Tommy is joined by his son Blye and daughter-in-law Abigail in the new venture.
"In the Chief Engine days my children were too young to really be involved in the business," Hofstetter said. "With this, they're here every day and I'm actually working for them. That's the way I approach it."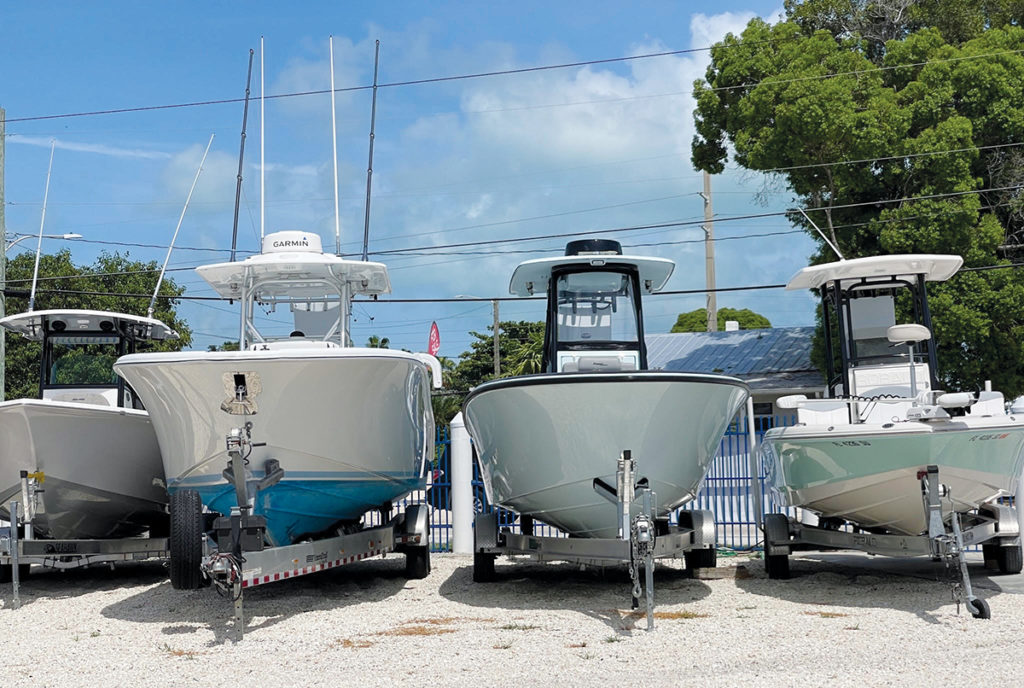 BTH Marine (a combination of Blye's and Tommy's name) opened six months ago after father and son left SD Marine Group (formerly Chief Marine Group) in Islamorada, Fla. While the new venture is based at a marina, the Hofstetters won't be involved in the marina's day-to-day operations.
The marina will focus primarily on yachts and sailboats, offering dockage and service. BTH Marine will cater to the booming center-console market and clients when Hofstetter owned Chief Engines. Hofstetter said the marina has an 80-ton boat lift and a launch ramp with direct access to the Atlantic Ocean.
Currently, BTH Marine is a dealer for Front Runner Boats and a buyer representative for several of the major high-performance brands. The dealership is in the process of adding more brands and offers boat consignment.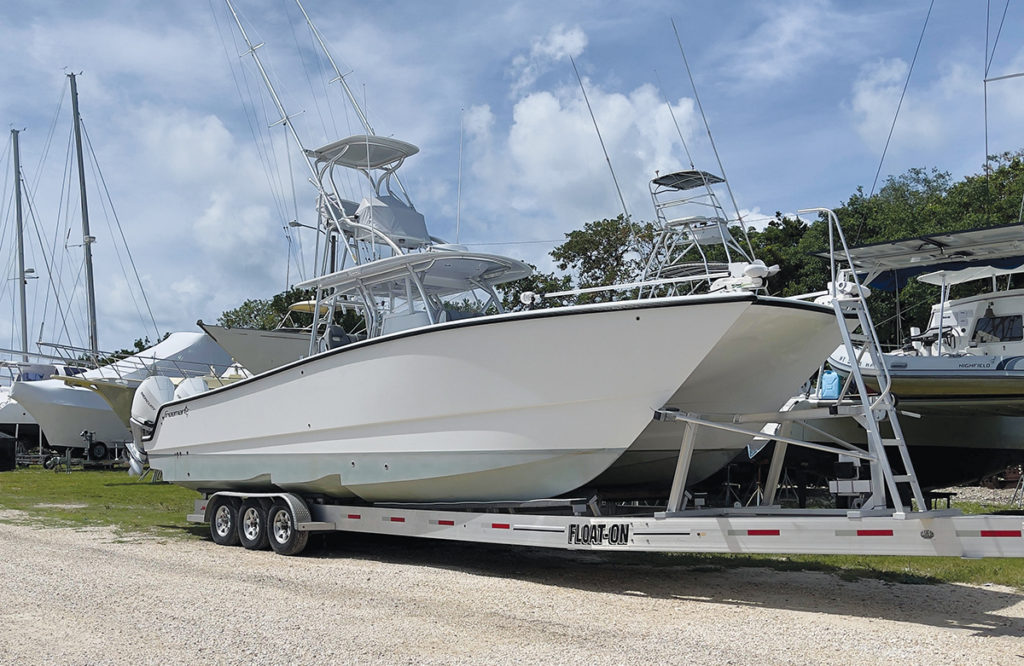 "We're going to be more of a factory-direct model, so we have one-on-one communication and relationships with all of our customers," Blye said. "We're trying to exceed that dealership 'sell-it-and-forget-it' moto."
On the service side, BTH Marine does warranty work for the major engine builders including Mercury Marine, Mercury Racing, Yamaha Marine, Suzuki Marine, and of course, Chief Marine Engines. With Hofstetter's background, the company is attracting customers with higher-horsepower boats.
Hofstetter said they do a steady repower business and currently have two quad-engine boats getting new outboards.
"When we do the repower, it's not just an engine exchange," he said. "You end up doing the interior and flooring and upgrade radios, kind of a refurb on the whole boat."
Blye wears several hats including sales, operations, customer relations and handles social media for BTH Marine. Abigail runs the business operations and Tommy says his role is to assist the business. Blye and Abigail are active boaters.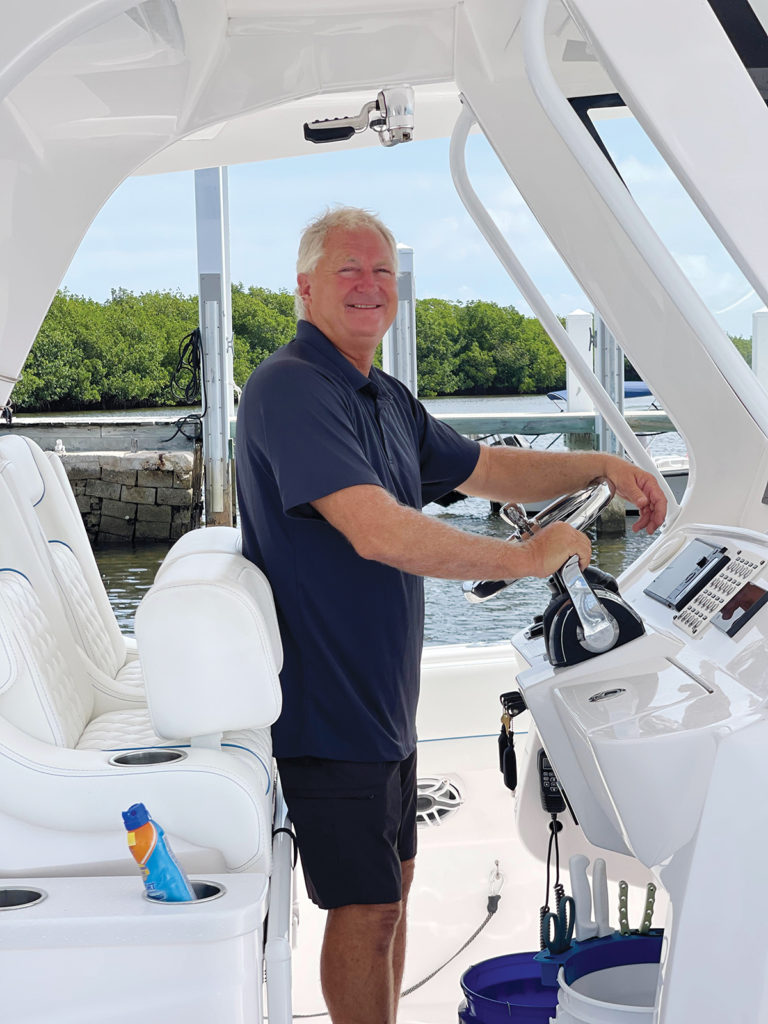 When Poker Runs America caught up with Abigail and Blye, they were chartering the company's 53-foot HCB Yachts in the Bahamas. 
"We're taking the client who we sold the (53 HCB) through the Bahamas for two weeks," Blye said. "We've got people that are running around and showing them the islands, making sure it's a good boating experience."
Tommy said the marina hosts Florida Powerboat Club events as well as fishing tournaments that take place in the Florida Keys.
Blye is a fan of the Key Largo location and growing the family business.
"We're at the epicenter of everything. It's easy to get to the Bahamas, we have beautiful water where we're at, we're just a little bit away from Miami," Blye said. "We're living the island life."