Tom Brady, the legendary NFL quarterback who retired in 2023, has joined the E1 Series as a team owner. The E1 Series is a new electric powerboat racing championship that is set to launch in 2024. Brady will be one of several high-profile team owners in the series, which also includes Rafael Nadal, Didier Drogba, and Sergio Perez.
Brady said that he was drawn to the E1 Series because of its commitment to sustainability. "I'm passionate about both the ocean and sustainability," he said. "The E1 Series is a great opportunity to be involved in a sport that is at the forefront of innovation and action for a sustainable future."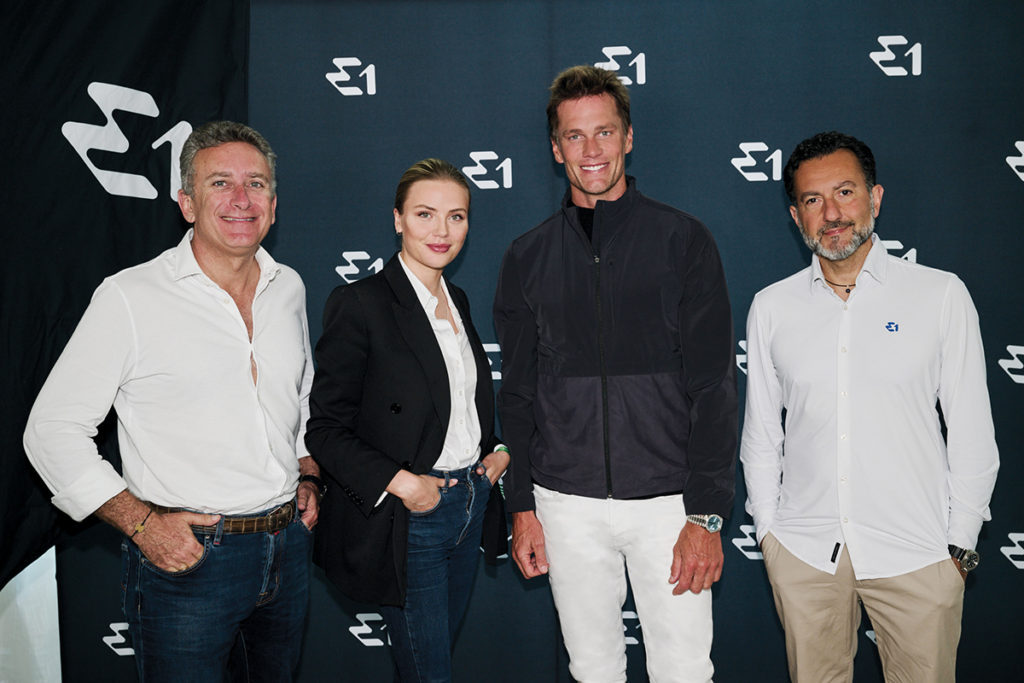 The E1 Series is the world's first all-electric powerboat racing championship. The boats in the series will be powered by hydrogen fuel cells, which produce zero emissions. The series is expected to help raise awareness of the importance of sustainability and clean energy.
Brady's involvement in the E1 Series is a major coup for the series. He is one of the most popular and successful athletes in the world, and his endorsement will help to attract new fans to the sport. The series is also expected to benefit from Brady's business acumen and his network of contacts.
The E1 Series is scheduled to kick off in 2024 with a race in Saudi Arabia. The series will then visit cities around the world, including Miami, London, and Paris. The inaugural season of the E1 Series is expected to feature eight teams and 16 races.
Brady's involvement in the E1 Series may be a sign that the sport of powerboat racing is entering a new era. The series is attracting some of the biggest names in sports and with Brady's star power, E1 Series is hoping to become a major global sporting event.