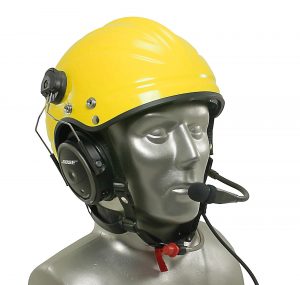 Tiger Performance Marine (www.tigerperformance.com) has unveiled a new Cut Away Safety Helmet that the company says provides "a higher level of boating protection." The lightweight helmet has a marine safety impact rating, is one size fits all with an inflatable liner and comes with a dark, smoke, clear or yellow rotating visor. It's also available in a variety of colors.
The cutaway design lets a user attach a variety of headsets including Tiger Stereo PNR, Tiger Wireless, Lightspeed Zulu 3 with Bluetooth or Bose A20 with Bluetooth. For ease of use, the mounting system is designed so that either ear cup can be clicked out away from the head or rotated onto the helmet for ambient noise listening when starting engines, etc. When both ear cuffs are in place, ambient noise is significantly reduced.
When using the new helmet with Tiger's Marine Intercom System, you are able to carry on normal conversations, listen to music or make hands-free phone calls.