For nearly 40 years, Randy Garciga has used hard work and clever thinking to keep Cobra Power at the top of the performance boat game.
Seventeen-year-old Randy Garciga stood in a marine repair shop impatiently waiting for the owner to pay him the $100 to start two Mercury motors that had just sunk hours earlier in a boat. The owner told Garciga to wait for the customer to show up to get paid. So Garciga stuck around. "I watched the guy collect $500 in cash from the customer and flipped me a $100 for my two hours of service and I said, 'Can I work here?"  Garciga recalled.
While the owner of the shop may have been a good wrench, he wasn't much of a businessman and it didn't take the young Garciga long to realize it. He made up some business cards and started hitting the docks and marinas in South Florida. By the age of 18, he had a large base of rich clients. He previous worked a number of jobs that he didn't like, but this new business venture was something else. "I got dropped right in the middle of a big machine in the early 1980s," he said. "I wasn't afraid to work and I wanted to make money."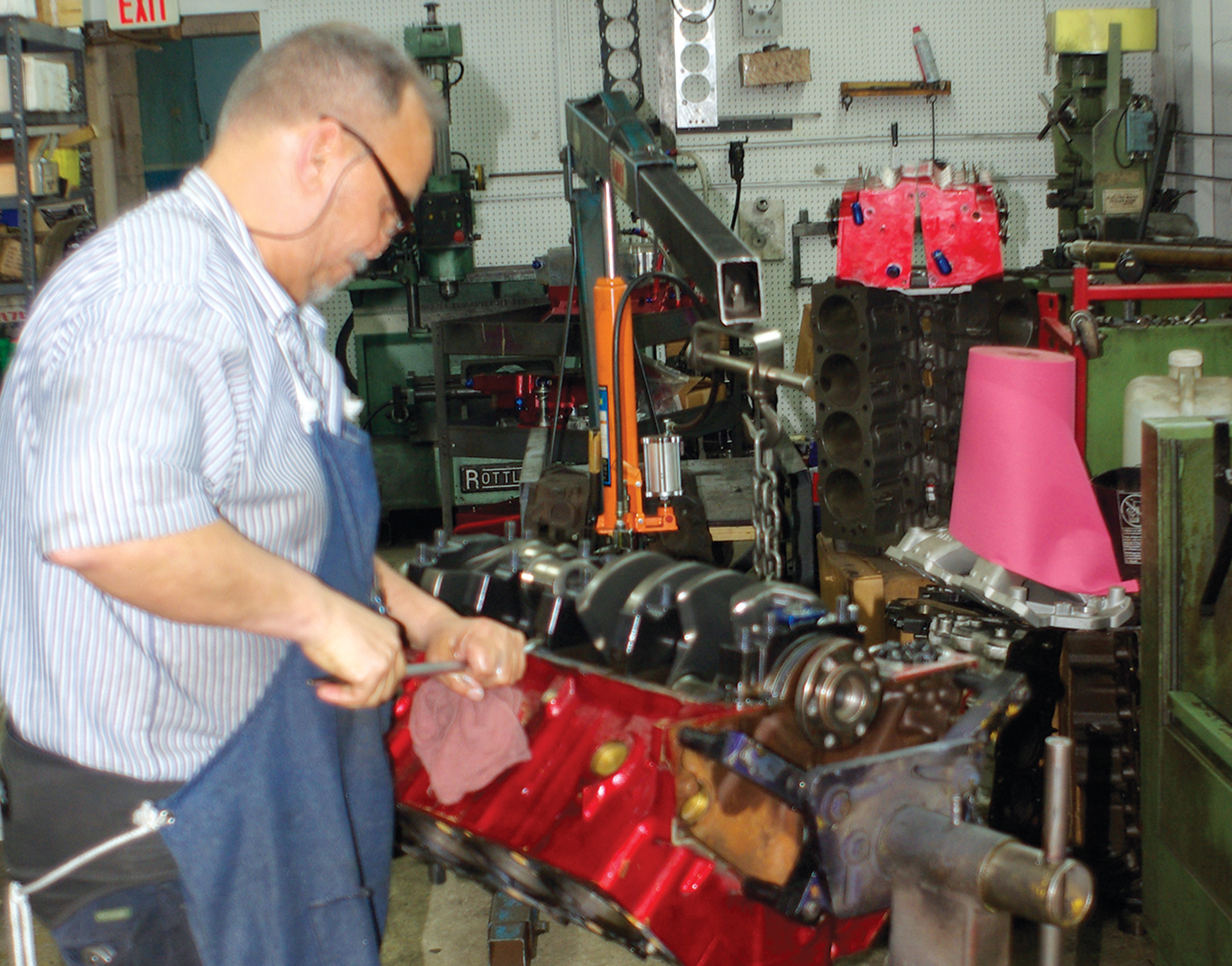 He shortly thereafter brought in a partner, Paul Churchill, who had recommended Garciga that first engine job for a $100. "I always wanted to return the favor and bring him back aboard once I got up and running," said Garcia. They called the company C&G Marine for Churchill and Garciga. Churchill, who later left the company in 1989 was an experienced machinist and Garciga was a gifted mechanic and the new team took the performance boat world in South Florida by storm.
In the early 1980s, Garciga and Churchill would change the company name to Cobra Power. Garciga, now 55, deserves credit. Cobra Power (www.cobrapower.com) has survived the two major recessions in 1991 and 2008, the usual economic ups and downs, the insane high fuel prices and loss of many boat manufactures as well. It's been in the same location in North Miami, Fla., for more than 35 years.
Garciga's determination came to him naturally. He grew up in Newark New Jersey watching his father Julio work three jobs, starting at 5:00 a.m. at Del Monte foods, driving a tow truck in the afternoon and finishing the day as an exterminator in the evening.
In 1971, the hard work paid off. Julio moved the family to Miami and bought two apartment building complexes. Randy, then 11 years old, helped maintain the properties with his father by doing everything from plumbing, repairing or replacing appliances and landscaping.
The one thing the Garcigas didn't do was spend time on the water. Randy preferred cars to boats. "I was obsessed with the old muscle cars like Challengers, Chargers and Barracudas," he said. "I must have owned at least 20 of them." He would buy a car, fix it up and sell it for a small profit. 
Calling on his car background, Garciga was one of the first to bring supercharging to the go-fast marine world. "The very first one to hit the dyno burned down in seconds," he said.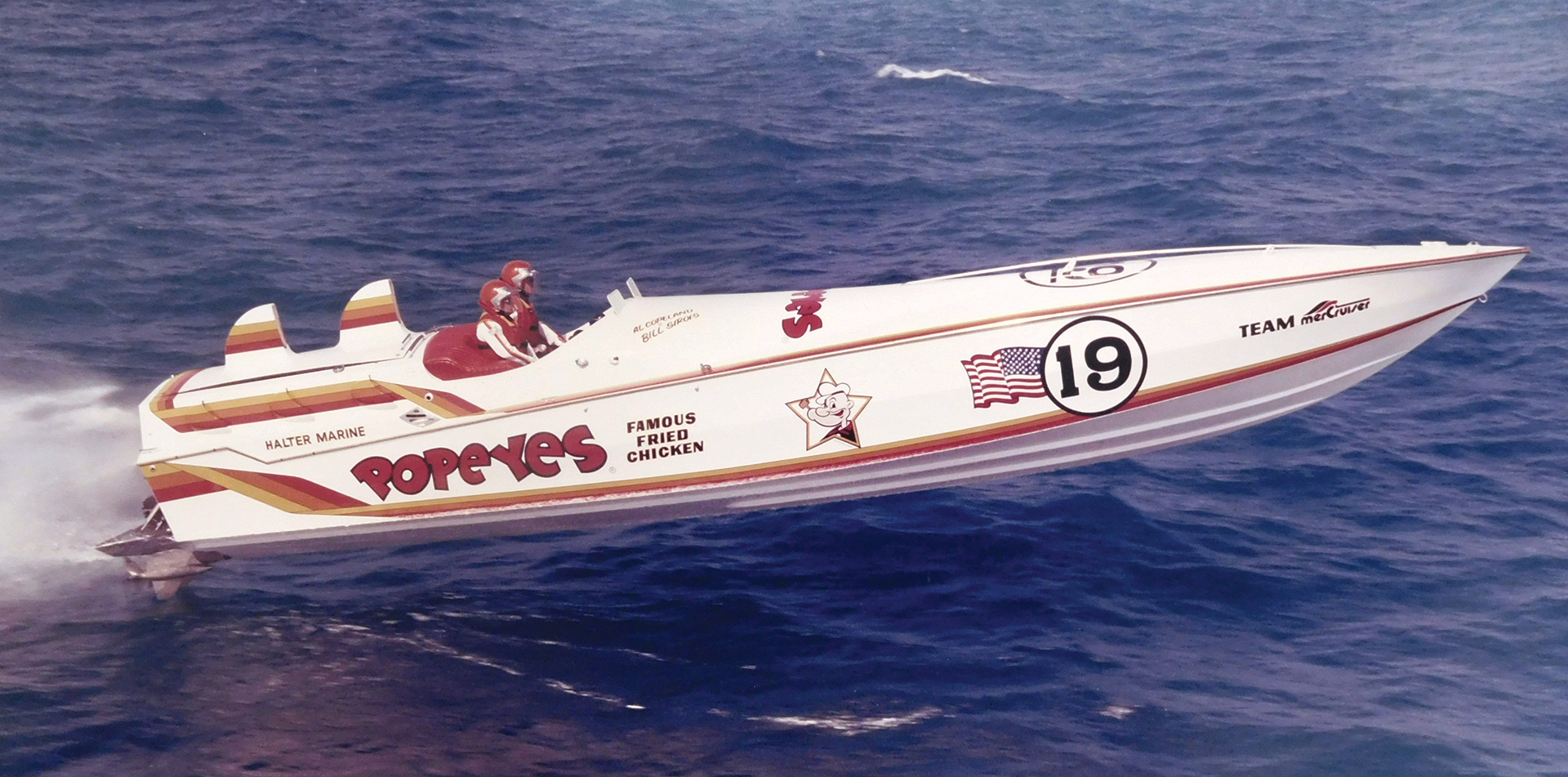 He explained, "It was a pretty quick learning curve because as you made power you made heat." Big oil coolers and intercoolers didn't exist in those days, but through persistence, Cobra Power introduced an 850-hp supercharged marine engine.
Cobra Power started working with Mark McManus at Apache Powerboats. Their boats were bigger, 41' to 47', which would make them slower than their competitors. "I knew I had the only technology to make them faster than the rest," said Garciga. "From the first Apache powered by Cobra the marriage between us was an instant success."
The offshore Super Boat circuit would come next for Garciga and Cobra Power. Mercury's race engine at that time was a 750-hp fuel injected engine that ran on race gas and would need some rebuilds throughout the season. The Cobra 850-hp pump gas engine would power nine out of the 10 boats in the Superboat class the following year. "The hardest thing to deal with then was the morning of the race," said Garciga. "Knowing when the start flag dropped there would be eight losers and only one winner all powered by Cobra."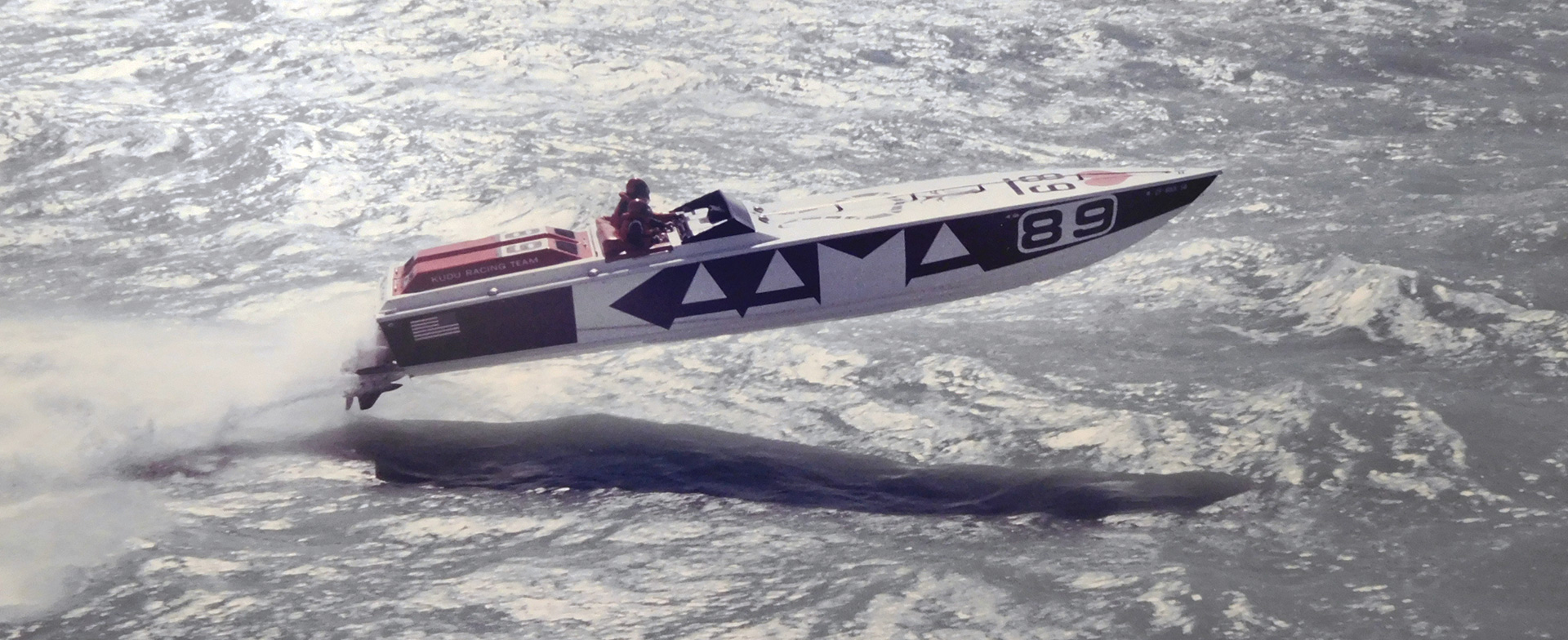 Always thinking, Garciga stayed one step ahead of the offshore go-fast crowd by being the first to bring serious high-performance to the Everglades Marina poker run circuit. Everglades president Ralph Martin had about 45 to 50 boats at his events, some fishing models, some cruisers and a few 35' Cigarettes with stock power. Garciga entered with a 1981 38' Cigarette ex race boat with a three-man bolster called Super Brut. "During the run, I felt like the biggest idiot and an outcast among this family type environment," he recalled.
"I knew I would turn the poker run circuit into what you see today," Garciga explained. "Immediately after that run I would get calls from participants who wanted a boat exactly like the one I brought."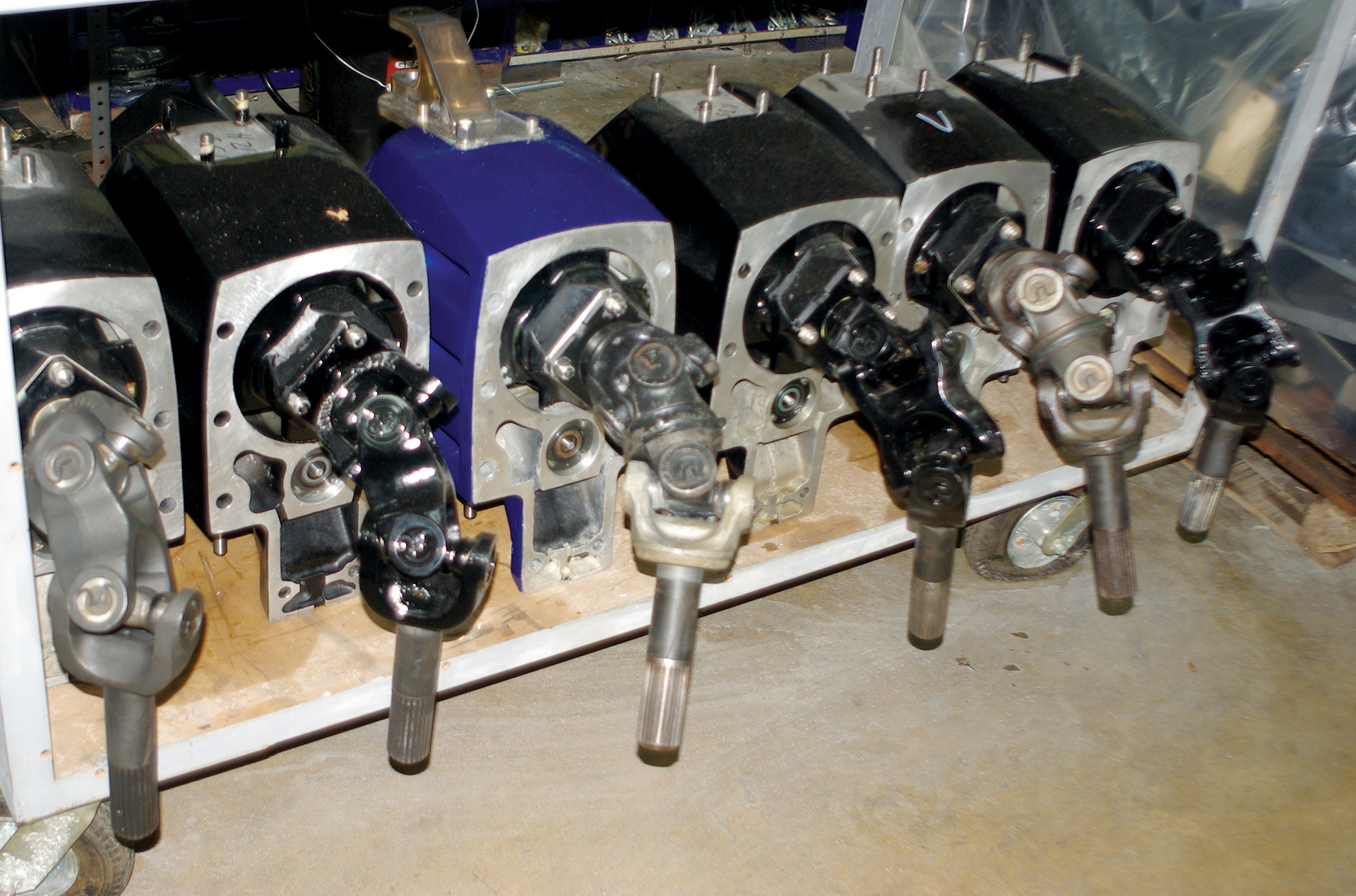 Garciga began buying old ex race boats and re-powering them. "Within a couple of years, I bought just about every ex-V bottom race boat and turned it into a poker run boat," he said. "This would turn out to be the most profitable experience you could imagine."
Catamarans were entering the offshore race circuit in the early 1980s. "All the V bottoms were being stripped of their power and were worthless," said Garciga. "Not only could I buy them for next to nothing, I was the only one who could find a home for them. I was now selling them for more than the cost of a brand-new boat."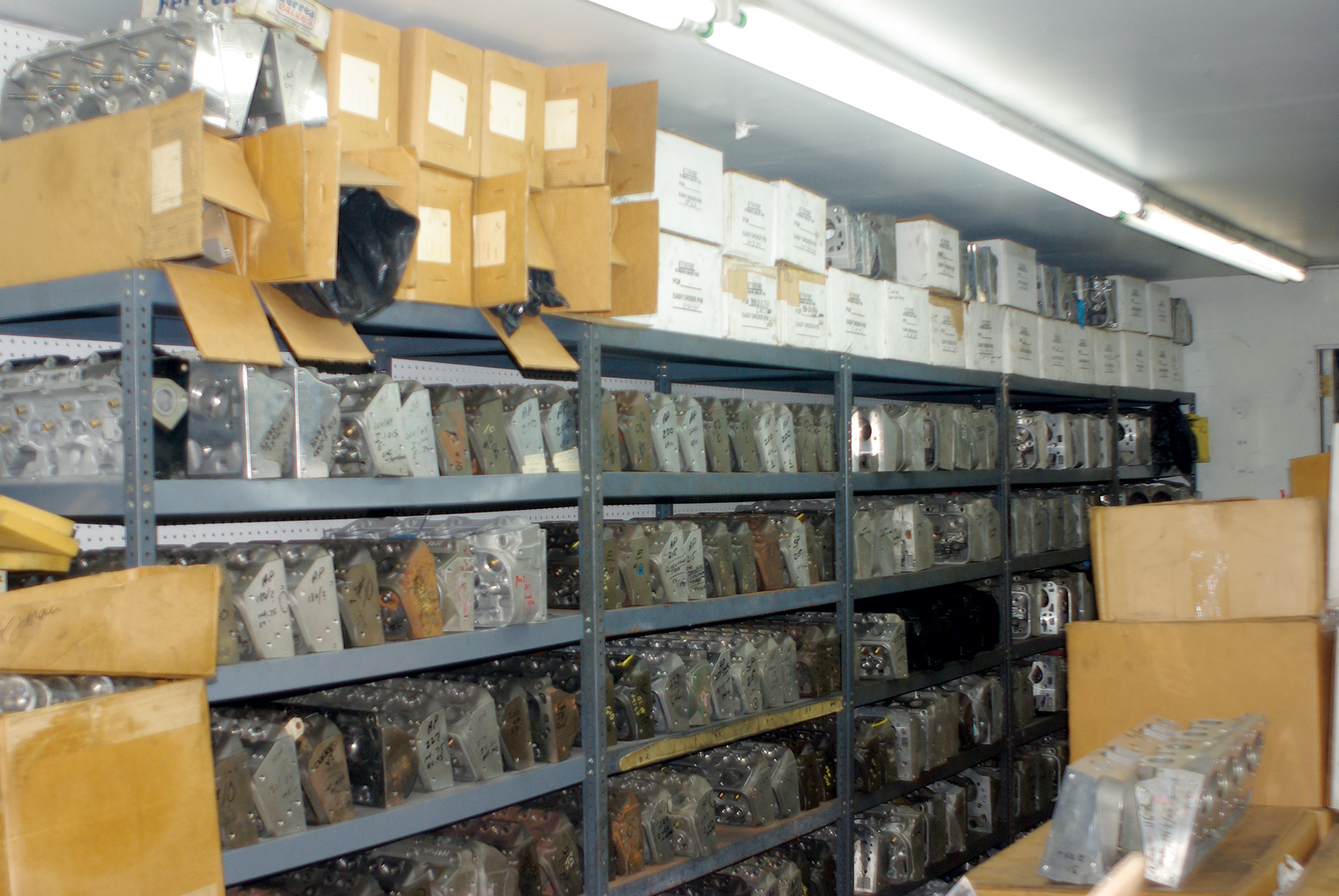 Cobra Power has always pushed to set new standards, making boats much fast than the year before. Flush with cash in 2002, the company introduced its 1,200-hp flagship engines. It would carry the company for another decade. For now, 2017 the focus has been put back on boat sales. The soft economy has provided a buying opportunity. "Selling boats is easy because I can change the power options from the factory setup to any configuration to fit the customer's financial and long term needs," said Garciga.
Reflecting on his company and the success Garciga said, "I love this business, I am grateful for the opportunity the boating industry has given me."  It's a good thing he stuck around to collect that hundred bucks when he was 17.