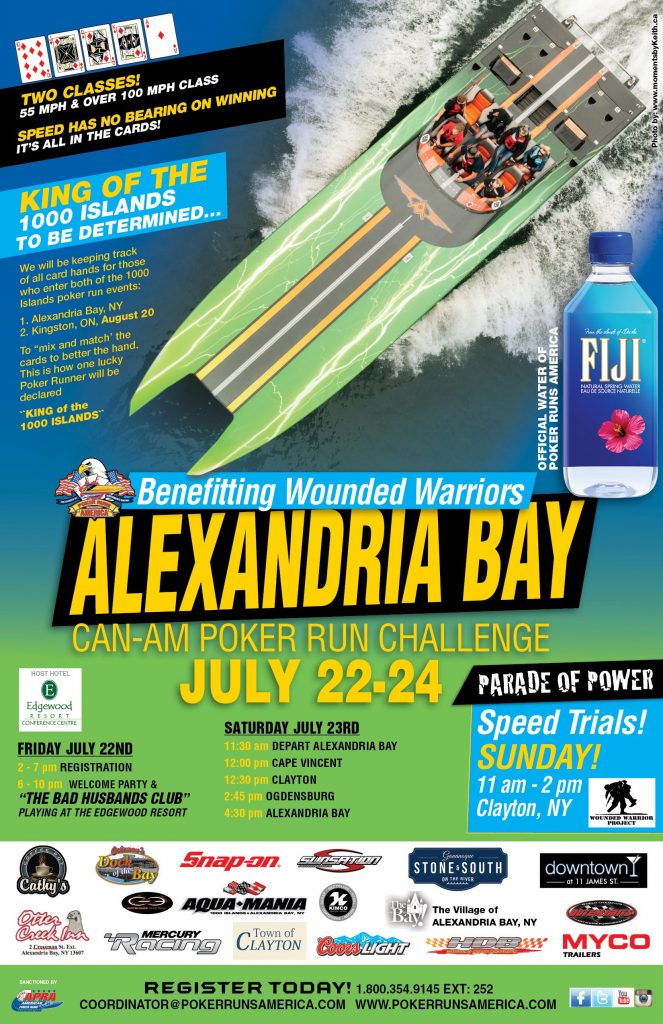 Join in on this great event happening at the Alexandria Bay Poker Run this
WEEK END!
Tell everyone you know to come out and have a chance to win some serious CASH! Friday day time will include some guided tours of the secret spots on the St. Lawrence River as well as a Raft Out party on the Water.
There will also be a meet the drivers/teams party on Friday night with a band at the Edgewood Resort. AND.. Sunday is a "Parade Of Power" event in the beautiful waterfront village of Clayton, NY on Sunday.
Just be certain you make your way to every card stop to take full advantage of the Joker Goes Wild Event. You don't want to miss out on this Run! Your odds of winning 1 of the 2 – $2500 Joker Cards will never be better.
Joker Cards will be handed out in Special Envelopes over the course of the Run! Make sure you grab your envelopes at each stop.
This is shaping up to be a fantastic event. Sign up. Show up. Enjoy. Mingle. Party. Sightsee. Swim. And quite possibly WIN up to $5000 if you pick the joker card on Saturday the 23rd when the JOKER GOES WILD!!!!