Power was at an all-time high for performance enthusiasts who attended the 2015 PRA Season Finale in Cape Coral Poker Run after a full itinerary of events along the Gulf Coast, October 9-10.
Hosted at the luxurious Westin Cape Coral Resort at Marina Village, participants were treated to five-star accommodations throughout the weekend where they enjoyed excellent meals, service and the series of hotel amenities. The run drew the likes of long-time players Sam and Joye Maye with their 42′ Fountain, James Haskell with his stylish 39′ Nor-Tech, and Nick Amelio with his 43′ Nor-tech. As a special guest, Pilini Marine was on-site with local dealer Jim Agles of Agles Marine representing its current Performance Center Consoles and upcoming PMT 34′ Cat.
After the friday night banquet, it was all about the performance Saturday morning as the group fired up all cylinders and took off on the gulf to run for the perfect card hand. With lunch at the popular Fisherman's Village, providing a well-deserved break from the water, it was back on the gulf for the afternoon and the Westin Cape Coral to enjoy everything the resort had to offer.
FIRST PLACE: TIM TABB, OSTEEN, FL. 30′ VELOCITY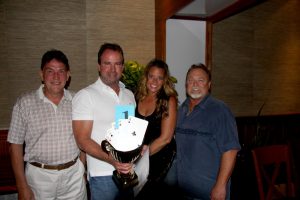 SECOND PLACE: MIKE KNOWLES,
GRAND JUNCTION, CO, 39′ TOP FISH CIGARETTE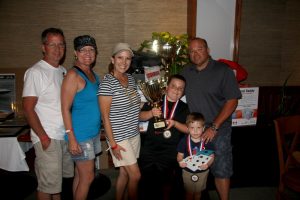 THIRD PLACE: SAM AND JOY MAYE, PEFFERLAW, ON,
42′ FOUNTAIN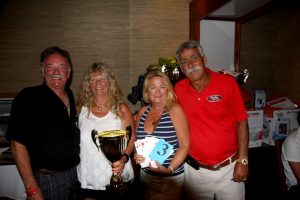 BEST GRAPHICS: BILL MUNYAN, ST PETERSBURG, FL

32′ SPECTRE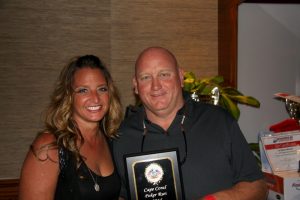 MOST EXOTIC ENGINE COMPARTMENT: JIM HASKELL
TOM'S RIVER, NJ, 39′ NOR-TECH